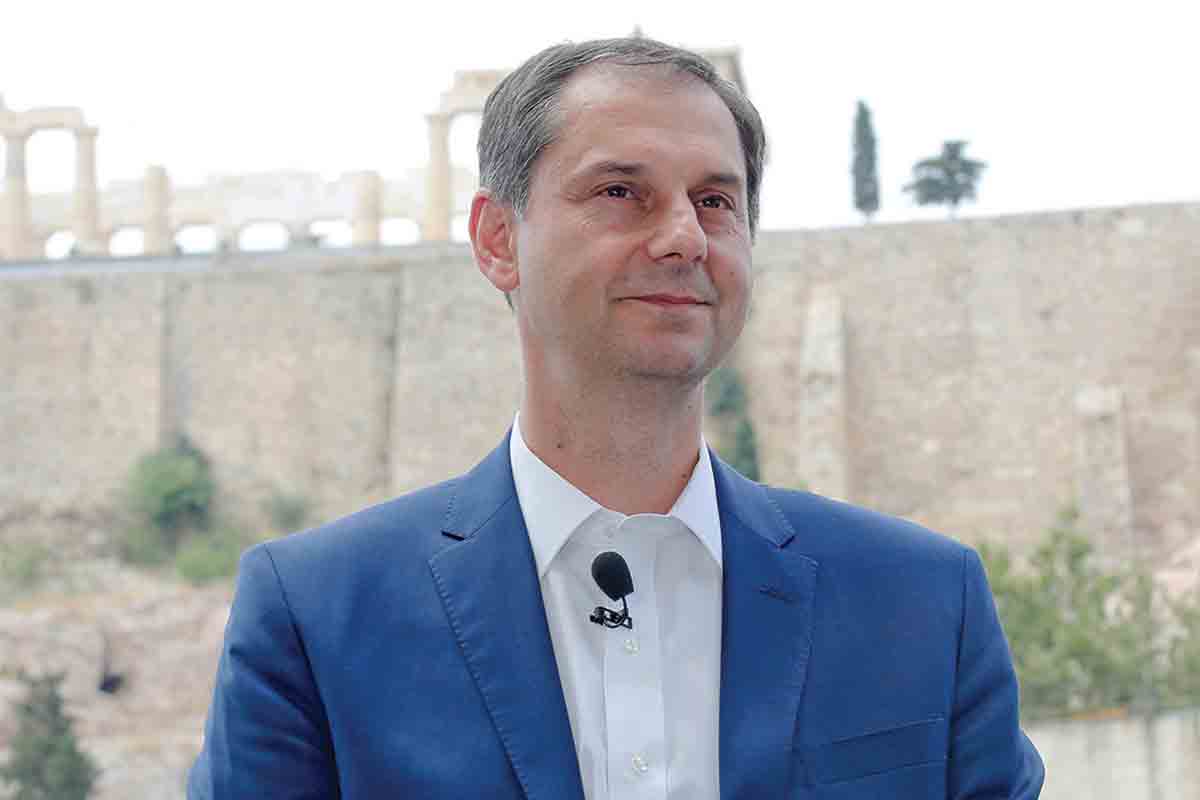 03 Jun

Greece reclaiming the crown in the new tourism season
Haris Theocharis, Minister of Tourism, declares that Greece offers anything international tourists can ask for in the wake of the crisis
These last 14 months have been a time like no other. Little did we know when we kicked off the new decade in January 2020 that the world would soon be thrust into a vortex of change and uncertainty. Tourism, of course, has been one of the most affected industries during this period. What are some of the valuable lessons learned and collective realizations made that could help the global travel and tourism industry become most resilient in the face of adversity?
Of course, the lessons are long and hard during this pandemic. The first lesson is that we all need to diversify. We need to ensure that our season is longer, that our products are diverse and that we develop new destinations. The second lesson is that we need to create opportunity where none seemingly exists – slow tourism, quarantine tourism or even vaccination tourism are some emerging trends that we have seen during this pandemic. Finally, we need to be professional and focus more on the brand, as everything matters.
At the European level, you have led tourism resilience discussions and presented proposals to implement new systems to ensure safe and responsible travel. You were the first country to implement digital-only travel forms and use machine learning at your borders. In recognition of its leadership, Greece received the WTTC 'Global Champion Award for COVID-19 Crisis Management'. What are some of the latest proposals you are lobbying for that will affect the future of the travel industry?
We believe that we either all restart together or we do not restart at all. All of our proposals, all the work that we have been doing works towards this goal. This year we need to focus more on implementation and the balance between the opening of the economy, the opening of tourism and the health considerations that are still very much pertinent.
Greece reopened for the summer season on May 14th. You have spoken about the target to regain at least 50 percent of 2019 revenues this season. Last summer season, arrivals plummeted to 7.4 million, less than 3 quarters of the 74 million who visited in 2019. Could you share with us the main differences between last summer and this, new policies and protocols, acceleration of vaccine roll-out and other measures that will help prepare Greece for a safe reopening?
This year, compared to last year, we have four tools in our arsenal. Perhaps the most important is knowledge. Our doctors and health experts know much more about this disease than they did last year, and they can make much more informed decisions. The second tool of course is vaccines, as they are a very strong ally, and we urge everyone to get vaccinated. We have created a very successful vaccination program, especially targeted towards the island destinations, called 'Blue Freedom'. The third tool is rapid tests. We can utilize those tests because they are cost effective and fast, both before travelling and during arrival at the borders. Finally, the Digital COVID-19 Certificate aims to make the holders' experience seamless and the whole experience much easier for the international travellers.
During your BBC interview on Hardtalk, you spoke about lobbying for the U.K. to have a more regional approach in their classification. While Greece continues on the U.K.'s amber list, you have been busy developing other markets to make up for the fall in U.K. visitors. There are already strong signals coming from places like France, Germany, Spain, or the U.S. What can you tell us about the status of bookings and how optimistic you are about the next few months?
We have done everything in our power to attract people interested in safe vacations. I see some countries throwing caution to the wind, but we will not follow this path. We have based our priorities on caring for our citizens and guests. With this in mind we will continue implementing our system during 2021 touristic season. So, this is a strong message being sent to every source market that is important for us, like the U.S., the rest of Europe, Russia, and the Middle East. Of course, it is a message that we are hoping that the U.K. Government will also heed to.
This period has also demonstrated how fragile the tourism industry can be, providing an impetus for countries to put more effort in the diversification of their product. In what ways has Greece's used the momentum and opportunity during the downcycle to further diversify its tourism product, focusing on things like responsible travel, quality, and sustainability?
Our focus on thematic tourism has sharpened during this pandemic. Diving and maritime tourism with new legal and strategic frameworks are an example of what we have been doing. Thermal or wellness tourism follow as well. We have implemented and continue implementing changes to the way they operate in our country. Outdoor tourism and gastronomy are the next on our list. All those thematic areas of tourism are subject to our campaigns and micro-campaigns that we are implementing this year.
One of the biggest trends emerging in the post-COVID-19 world is remote working. This phenomenon has unleashed a wave of digital nomads eager to find new places to live and work from. In addition to this, high-net-worth individuals from around the globe are rethinking important life decisions, like where to raise your family. How is Greece catering to the growing community of investors, entrepreneurs and digital nomads that are today more mobile than ever and seeking new places of residence to live and work from?
Greece is emerging as the ideal place to work, live and raise children. There are several reasons for this. Work-life balance is a very important factor and an abundance of English speakers makes life easier. Additionally, an educated workforce helps in any business arrangements. Finally, an exceptionally preserved environmental and cultural beauty completes the mix.
What would be your final message for our readers of Newsweek?
Our message is simple: 'Greece is back'. It has an investment friendly, professional government and friendly extrovert people. It is an ideal place to rest, to work from, to live in. In short, 'All you want is Greece'.