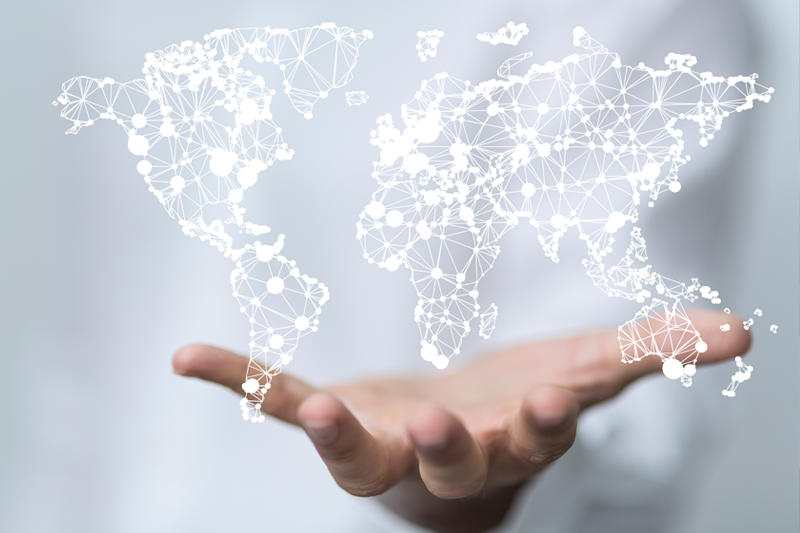 18 Jan

10 questions to ask yourself when choosing where to live

With dozens of residency by investment programs on offer around the globe, it's never been easier to up sticks and move to another country. But where? According to InterNations' annual survey of expats, the best places to head for at the moment are Taiwan, Vietnam, Portugal, Mexico and Spain. Just because they are popular, however, doesn't mean they are right for you. Here are a few of the things to ask yourself before taking the plunge.
Are you a bargain hunter?

If you are and you're in the market for a new citizenship, you may want to look at the Caribbean, where some countries have responded to COVID-related drops in tourism by slashing the price of their CIPs. St. Kitts and Nevis, for example, is currently offering a 23 percent discount on its program—meaning it will take just a $150,000 contribution to the islands' growth fund and a real estate investment of $200,000 to attain new passports for a family of four.
Do you want to move quickly and easily?

If speed is of the essence, the Caribbean wins again in general, with citizenship often being awarded within a few months of application. That process can last several years in Europe—but if that's not a problem for you, consider somewhere like Portugal, which ranks as one of the easiest and fastest places to feel at home in, even though its CIP process may take around six years to complete.
Does the price of life matter?

If money isn't an issue, perhaps you should opt for a Scandinavian country, where excellent quality of life comes with high day-to-day expenses and weighty tax bills. Elsewhere in Europe, you can live well for a lot less—try Estonia, for instance, where the cost of living is 30 percent lower than in the U.S.
Are you an urbanite or a rural recluse?

Do you want to live in a high-rise luxury apartment with a bustling, dynamic city at your feet or are you yearning for a safe haven, away from crowds and the challenges of today's world? If the later, set sail now for the South Pacific archipelago of Vanuatu, 1,000 miles off the Australian coast, where your real estate options extend not just to isolated beach resorts but to buying whole islands.
Who are you taking with you?
Many digital nomads go it alone but the migration motivation for others is to give their families a better life. Plenty of CIPs extend citizenship to an applicant's spouse and children and if you are taking them with you, you're going to want to investigate the standards of your targeted destination's education system. But why stop at the nuclear family, when citizenship of the Caribbean island of Dominica could also cover your parents, grandparents and even future grandchildren.
Business or pleasure?

You may intend to spend your life doing nothing more taxing than lying on a beach but there's a good chance you want to work or run a business. Vietnam tops InterNations' expat survey for working abroad, while the World Bank's leaders for ease of doing business are New Zealand, Singapore and Hong Kong. But dig deeper and you'll uncover a myriad of visas and migration incentives from countries eager to attract talent and entrepreneurs with specific skills. If you're an expert in wellness tourism, for example, Thailand would love to hear from you.
How much power do you need from a passport?

One of the top benefits of a second citizenship is getting a new passport to maximize visa-free entry to other destinations and minimize travel restrictions caused by international upheavals like the current pandemic. But bear in mind where you want to travel to: in the Caribbean, St. Kitts and Nevis gives you free access to the highest number of other countries—152—but only Grenada offers the coveted E2 Visa for the U.S.
Is migration good for your health?

Unsurprisingly, 2020 has seen a boom in applications for citizenship and residency of countries that are thought to be managing coronavirus efficiently and have robust healthcare systems. If health is a major motivator for your move, the top five COVID-safe nations are currently Switzerland, New Zealand, South Korea, Germany and Japan, according to research firm Deep Knowledge Analytics.
What are your passions?

If you are a snow lover or hate even seasonal rain, you'll never be happy living on a tropical island, however idyllic it looks in photos. Think about what's important to you—be that food, wine, culture, history, sport, modernity, nightlife, learning a new language, emersion in local society or a large community of other expats—and plump for your own personal paradise.
What if you make a mistake?

Having made the move, there is a small chance that your new paradise turns out to have been the wrong choice. If you're taking out new citizenship, you can lessen the risk of heartache by picking a country that doesn't make you give up your original passport. Or why not spread the risk by taking out multiple new citizenships? If, on the other hand, having done all your research you decide migrating isn't for you, note that some countries have schemes offering citizenship or virtual residency without you having to go to the bother of leaving the familiar comfort of your home nation.