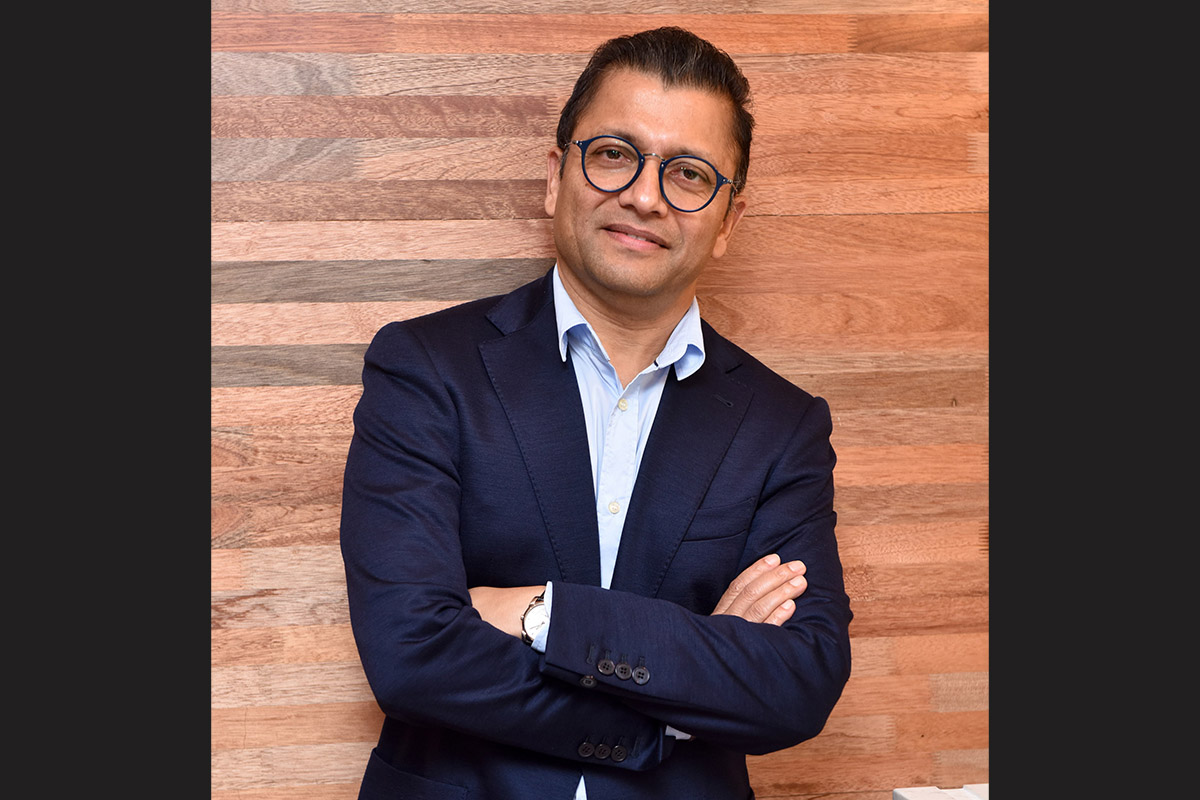 14 Jun

A financial services hub for investors in Africa
Ravin Dajee, Managing Director, Absa Bank Mauritius, describes how one of Africa's biggest diversified financial services groups is adding value for clients by focusing on innovative solutions and corporate responsibility.
Absa Bank Mauritius is part of the Absa Group, which has a presence in 12 countries across the continent. As managing director of Absa Bank Mauritius since 2007, you've played a vital role in the success the company has seen. What have been some of the highlights of Absa's financial performance in Mauritius over the last two years and what are your expectations for the company over the medium term?
In this context, I would start by emphasizing our strength in a risk-management approach to business. As they say, it is only when the tide is low that one can see who is skinny dipping. During the crisis we have just gone through, if you did not have sound financial risk-management tools, you were most likely in trouble. I am proud to say that we managed to support our clients very well. Our own finances were sound and we did not have to take on too much additional provisioning. We also managed to ensure that our employees were given the tools to work from home or anywhere and to seamlessly serve our clients. It was important to find the right balance between serving our clients while keeping our staff safe.
We also then made sure that we kept the bank protected from a capital and liquidity perspective so that we could become stronger once the crisis was over.
Staying close to our clients was key, as was prioritizing the wellbeing of our employees and our risk-management environment, profile and framework. The support we got from the Absa Group was also crucial. That is one of the reasons that we managed to deliver a performance which was above the market standard. We are always looking at the long term and at how we can add value to clients' needs and how we can find solutions. The whole client experience is fundamental to the way we do business, as is keeping our people engaged and motivated.
In 2018, the group embarked on one of the biggest rebrandings in the history of Africa's financial services industry when it transitioned from Barclays to Absa. This transition included the largest single data and systems migration in Africa, as well as a major rebranding throughout the continent. Reflecting on the past few years, what have been the biggest milestones and challenges?
The rebranding itself could be cited as a major challenge. We had been operating under the brand of Barclays, which had been present in Mauritius and on the continent for 100 years. A lot of people associated Barclays with being a huge and trusted global bank and we were moving from that to become a regional bank—although the Absa brand was quite well known in South Africa, it wasn't on the rest of the continent. Comforting people, including staff, that this new brand would be as solid as possible and that we would deliver on the promises we made to the regulators, the market and to our employees was key.
The transition went well because it was well prepared and executed. There was precise planning and we saw no loss of clients or deposits. In fact, we are more relevant to the continent now than we used to be under the Barclays brand. The technical transition of our IT platform also came off without a hitch. Managing the cultural shift was extremely important and we also accomplished that quite well.
What new opportunities does the bank's newfound image enable you to leverage?
First and foremost, we are more relevant to the continent now. With the previous shareholder being a British bank, there were certain things that we could not do because they were not part of the bank's policy. Now, as a regional bank, we are much more coherent with the community and the society that we serve. We can also be nimbler and bring innovative solutions quicker to market than a large global bank can. There is also the advantage we have in our understanding of the community in which we work, which allows us to better address its concerns, not only from a banking perspective but from a broader corporate and social responsibility (CSR) perspective. The opportunities are vastly better now.
Why should Mauritius be on the radar of international investors today?
Mauritius has been an international investment hub for the last 20 years, and most investments into India have gone through Mauritius. We have the right legal framework, financial services products, operating model and talent to be able to achieve that. I would say we have been tried and tested as a hub for investment into India in the past, but now increasingly for investments into Africa. We are part of the Southern African Development Community, the Common Market for Eastern and Southern Africa, and we know the continent very well. Within that context, Absa is in an even better position, because we have a presence in most of the English-speaking countries in Africa.
Having said that, we need to make sure we add more and more value along the chain—such as in terms of risk management and security—and that we do not just serve as a post office for investments. Many investors act throughout many countries in Africa and having their holding in Mauritius helps to manage treasury, for example, in those different countries. Raising capital is easier in Mauritius due to our investment-grade rating.
Absa has initiated an extensive digital product portfolio in Africa, with several industry-first initiatives. Concurring with the global digitalization trend, Absa Mauritius has introduced several innovative solutions, like your WhatsApp banking service, the artificial-intelligence-powered chatbot Abby and the recent Absa Access Online platform. Could you tell us more about Absa's future tech ambitions?
Indeed, and we have plenty more digital solutions coming to market in many spaces, be that corporate banking, small and medium-sized enterprises, retail and wealth populations. As I mentioned, in the past we did not have the flexibility to be as innovative as we are today. There was a bit of catch up to be done, which we have achieved, and from which we want to leap from in terms of the services we want to provide to our clients. We clearly believe that, if we do not keep on bringing in these new solutions, we will be left behind. There is a priority to make clients' lives easier. It is not just about being innovative for innovation's sake, it is about finding real practical, more efficient, future-facing and economical solutions for clients. We have the right team for this and we have invested heavily to achieve our goals.
How have you been able to integrate your advanced digital solutions into platforms while maintaining data integrity?
This is key and we work closely with the regulator to ensure that we follow all the rules, especially around data integrity and privacy. In terms of cybersecurity and privacy issues, we make sure that we have an extremely robust system and we employ very strict measures, including facial recognition. Ensuring security is non-negotiable for us. Open banking may be seen as a challenge, but we see it as an opportunity to do more.
The recent pandemic has only fueled the global push towards net zero and, through initiatives like green financing, financial institutions are now an indispensable cog in the war against climate change. As a signatory of the United Nations Principles for Responsible Investment, what is Absa's role in the sustainable transformation of the Mauritian economy?
We are making sure that we are compliant and supporting this movement at several levels. First, at a board level, there are conversations that are happening all the time to ensure we have a long-term plan to achieve our targets and milestones. We make sure that our employees adhere strictly to the norms we have put in place. Once again, we are working with the regulator to ensure we deliver on those. Our agenda is mainly based on three things. First, we have sustainable banking practices. Secondly, there are our responsible corporate behaviors. Lastly, I would highlight our CSR initiatives to round out our environmental, social and governance 360 approach. It is a genuine priority for our leaders and we are quite adamant about having clear metrics to track our progress.
Of course, we have also taken on commitments with the community to reach our objectives. Mauritius has the ambition for 60 percent of its total energy production to be from renewable energy sources by 2030. All of us need to work together toward this. At Absa, we are working with the authorities, offering our help and support to achieve these targets, and putting our money where our mouth is. We started small by discouraging printing or offering electrical charging stations for people to charge their cars on our premises. We also make sure that people with disabilities have access to banking and we try to support areas of the community we feel are important. Over the years, we have supported the community though several initiatives that can be categorized under the following pillars: education, employability skills development, enterprise development, non-governmental organization (NGO) support and self-sufficiency. For example:
Education: The aim of our Bright Minds initiative is to provide students with great academic potential from difficult social and financial backgrounds the opportunity to complete their tertiary studies.
Employability skills development: ReadytoWork is an initiative that is helping young people develop their employability skills for a smooth transition from education to the world of work.
Enterprise development: Our most recent initiative is Women Forward, the aim of which is to help women entrepreneurs impacted by COVID-19 to reinvent themselves and grow their businesses.
NGO support: Our Colours of Life program recognizes the immense contribution of local NGOs and enables them to better support vulnerable groups.
Self-sufficiency: Our laying hen and organic backyard gardening projects support some 100 families that faced serious challenges with the advent of COVID-19, such as job loss or lack of finance.
Absa Bank Mauritius is the pioneer of international banking in Mauritius, a country at the center of the world's emerging markets. What is your growth vision for the bank and your final message to the readers of Newsweek?
We were the first bank to receive a double banking license in Mauritius and I would say that we have played a key role in promoting the country's offshore banking sector. Of course, we are looking at growing other markets as well as adding more value to our existing and future clients' business, both locally and internationally, through innovative solutions and corporate responsibility. In fact, one cannot exist without the other. We know that we can work closely with the community to grow our balance sheet and profit-and-loss accounts. Additionally, we believe strongly in growing, building and attracting talent. All of these efforts combine to further Mauritius's position as an important regional hub for investors.