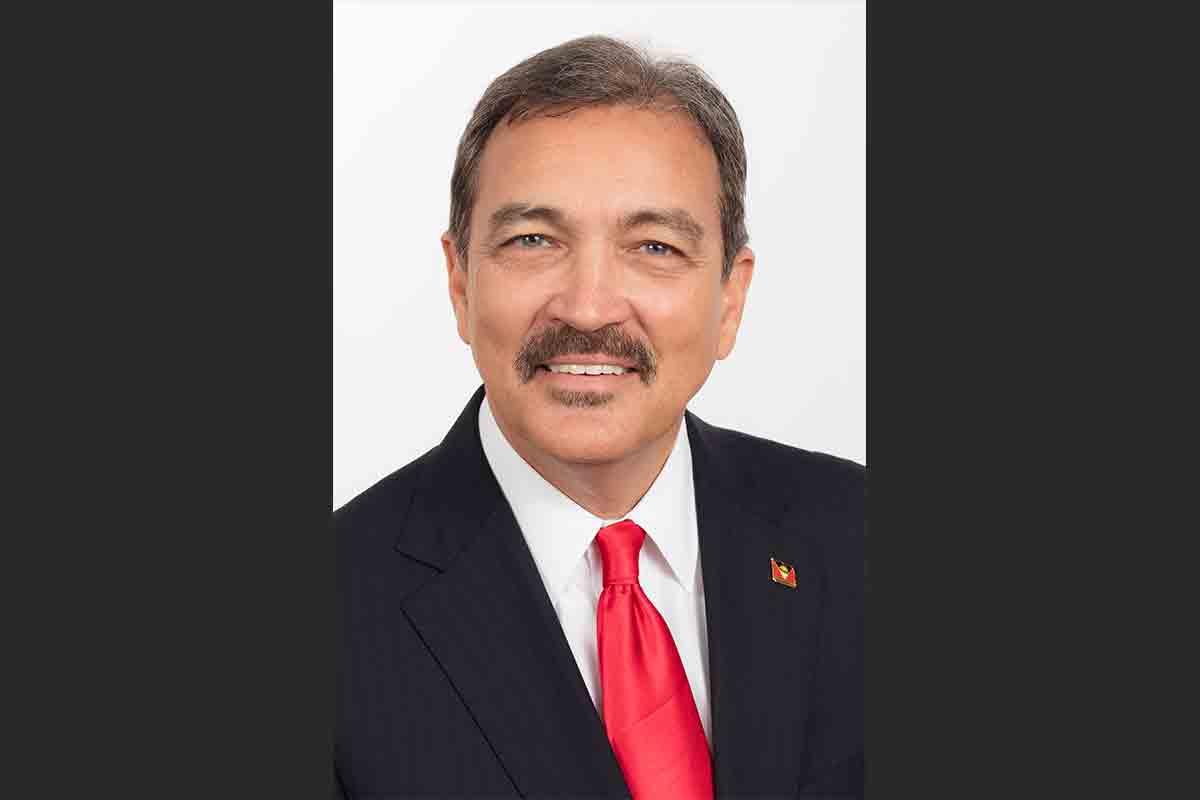 23 Jan

A successful and safe reopening of the tourism sector
Charles Fernandez, Minister of Tourism and Investment, Antigua and Barbuda, hints at a revitalized version of Antigua and Barbuda emerging from the aftermath of COVID-19
What are some of the qualities of your twin-island nation and its people that continue to amaze and surprise visitors, or that you are most proud of as an Antiguan and Barbudan?
I think that the most important thing about Antigua and Barbuda, apart from its 365 beaches and its incredible climate, is its people, who are among the friendliest in the world. As a result, we can boast of having a very low crime rate. Apart from the beauty and the islands themselves, the friendliness of the people is number one for everyone that comes and experiences the islands.
In respect of our size, Antigua is an island of 108 square miles and Barbuda an island of 62 square miles. We have a tiny population, of approximately 100,000 people, yet we are still able to make ourselves visible on the global map. For example, in sports, cricket in particular, our national teams have excelled. On another note, I think that we are entitled to brag a bit in terms of our tourism. We have one of the most modern airports in the region, are now putting the infrastructure in place to ensure that we have the most modern cruise port in the region and we are just completing our cargo port, which will also be among the most modern in the region. The vision of the Prime Minister and the government is to allow for Antigua and Barbuda to become a real hub for the Caribbean. We are already strategically positioned and we need to put the ingredients in place to ensure that we are really ready to take on the role of the center of the Caribbean.
Antigua and Barbuda's management of COVID has received wide acclaim, while your oversight of the safe reopening of its borders in June led to you being named Caribbean Tourism Minister of the Year at December's Caribbean Travel Awards. How did you approach the crisis?
I think that the pandemic hit the entire Western world more or less at the same time. We all reacted in very similar ways, closing our ports of entry. Antigua and Barbuda went about it in a more measured way, never going for total lockdown. We listened to the medical and technical experts, and managed this crisis based on the information that we got from them. We never had a situation where people could not go to supermarkets and, in addition, we were one of the first countries in the world to make masks mandatory. We are still of the opinion that this is one of the things that have managed to keep Antiguans and Barbudans safe from any real community spread. Antigua was the first in the region to reopen its airport. On 1 June, we reopened to American Airlines, with all medical personnel and protocols in place. We managed to put ourselves in a position to cope with the situation as the airlines and visitors ramped up. It is safe to say that we have been able to keep the country as safe as we have done thanks to our very strict protocols.
We have handled everything in a way that we think will not agitate the situation. We do not wish to create any adverse effect on our people or put their safety in jeopardy. At the same time, we are tirelessly trying to ensure that everyone is safe, including our guests.
Apart from all the protocols in the ports of entry, we have also inspected customs, immigrations, taxi dispatchers and taxi operators. In terms of the latter, we had special classes for them with medical personnel, teaching them what COVID-19 is about and what we needed them to do in order to ensure their protection. After that was finished, each of them had to sit through an exam to prove that they really understood it. In addition, we met with all tour operators individually to inspect and certify them regarding their safety protocols. We also inspected and certified all our hotel and Airbnb properties.
We have done a tremendous job in managing COVID and have seen an increase in our tourism product. We managed to bring some medical personnel into tourism as early as April. So, when we reopened, we had that medical aspect within tourism to be able to bridge that kind of technical expertise between my ministry and the Ministry of Health.
Antigua and Barbuda's tourism has evolved over time toward exclu- sivity and luxury. Could you give us a snapshot of some of the major investments in the sector since your government came to office in 2014?
We have had upgrades to a number of properties during our tenure. We saw the reopening of the Royalton Hotel and have other projects in line—for example, works for the Marriot Courtyard Hotel will start early next year. We have the Half Moon Bay project that started this year, as did the Peace, Love and Happiness project, which faced some delays with the COVID-19 outbreak. It is now ongoing and will be one of the largest hotel investments in the region. Another multi-billion-dollar investment, the YIDA project, started around 2015 and is still ongoing. Those are some of the most important projects in our pipeline at the moment. We also had the Callaloo Cay Resort project that started but has been put on hold due to COVID-19. A lot of these projects that stem from international investments have key people that are unable to travel due to the pandemic, which has hampered our progress.
The government has incentivized through concessions all of the hotels and other businesses on the island. Antigua is normally marketed as a high- end destination. However, the advent of Airbnb has opened a door to other markets. We have inspected and certified every Airbnb property that was up for rental for visitors, up to 400 of them. This allowed us to realize the capacity we have in terms of our villa rentals. That in turn helps us when we market the island, as we do not want people to be only aware of our high-end properties.
Antigua and Barbuda has been recognized by Lonely Planet as 2021's Emerging Sustainable Destination of the Year. What can you tell us about programs aimed at contributing to an environment-friendly circular economy on the islands?
It is important for us to recognize that the Caribbean is on the frontline for hurricanes and storms, which are becoming more frequent. We have to take the lead and show the rest of the world that we are capable of setting the leading example, even though we are not considered high-end polluters.
To that end, we have introduced a number of initiatives. First, we have committed to move away from fossil fuel, with the Ministry of Environment working tirelessly to ensure that we add capacities. On another note, the Green Corridor is an area of Antigua that gets a fair amount of rainfall. We have worked to make this become an eco-tourism route for visitors coming to the island. We have also arranged for nature tours, which is something that Antigua never really considered before. In terms of the sea, we are working hard to figure out ways we can eliminate any types of spillage going into the ocean, because we need to protect our reefs and beaches.
The pandemic reminded us that our country is very dependent on food imports. The Prime Minister took the lead in a tremendous initiative in this area: creating a farm, producing his own fruit and vegetables, and setting an example for other Antiguans and Barbudans through social media. As a result, all of the other cabinet ministers, including myself, got into backyard gardening. Farming used to be something that many looked down on, but now they are eager to get involved. We are also working to provide free water for farmers, as Antigua's biggest challenge has been clean water.
What would be your final message for the readers of Newsweek?
Our Nomad Digital Residence Visa program allows individuals to be able to work remotely from Antigua and Barbuda. People could come here and enjoy the beautiful climate, environment and people, with the ability to get their work done as well. Antigua is ideally suited and we are ramping up our internet access at a much faster rate, as this is the key component for having people work remotely—in safety—from here. In terms of COVID-19, apart from all the necessary facilities to treat people, we have already pre-purchased 20,000 doses of vaccines. As a country, we will be one of the first in line to get the vaccines approved by the World Health Organization. These are some of the initiatives that we have taken to ensure that we remain ahead of the curve.