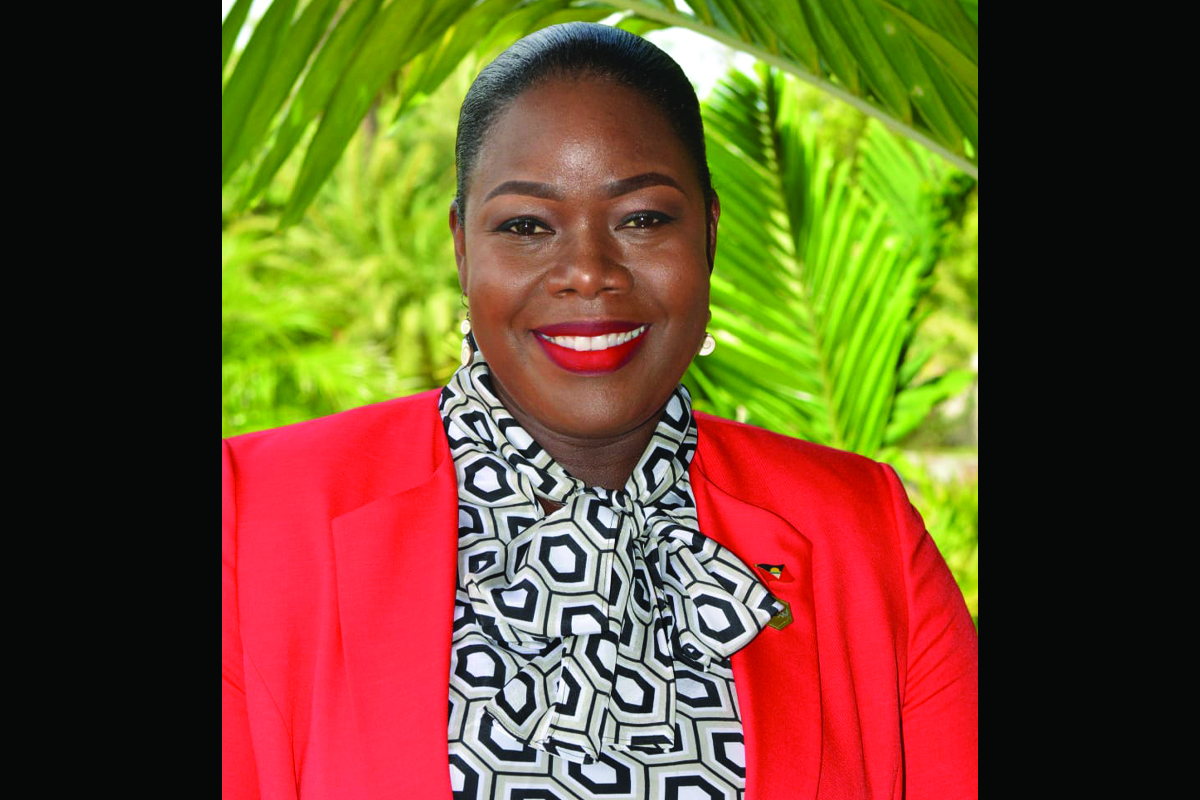 17 Dec

A unique offering in the form of a Caribbean gem
Charmaine Quinland-Donovan, CEO, Citizenship by Investment Unit, Antigua and Barbuda, presents a tempting citizenship scheme aimed at exceptional individuals
What are some of the twin-island nation's unique qualities that Antiguans and Barbudans are most proud of?
It is an honor to speak about Antigua and Barbuda from this perspective, as a national and as team leader for the Citizenship by Investment Unit. There is much that we are proud of as citizens and residents of this twin island state— our warmth, our ingenuity, our resilience and our work ethic, which propels us to want to be the best. Once you step onto Antiguan and Barbudan soil, you immediately feel the warmth of the people and this is what has made us the marquis tourism destination in the sub-region. Although our neighbors have strongly benefited from tourism over the years, having been in the business for longer, we have become accustomed to welcoming the full range of visitors, from budget travelers to a higher net-worth clientele. As such, the superior level of service and the warmth can be attributed to all the people we have had the chance to interact with over the decades. Just moments after leaving the airport you feel both the sunshine and the warmth of the locals.
We are also proud of our commitment to developing an educated population. Antiguans and Barbudans are highly educated and pursue opportunities to learn new skills and competencies. The government too has been very firm in its vision that everyone in the country needs to complete at least a secondary level of education. It has also made provisions to ensure that we have affordable tertiary education. We have the Antigua State College, the Antigua and Barbuda Institute of Technology, and the Hospitality and Training Institute that have been providing training for many years. Most significantly, we recently opened the fourth landed campus of the University of the West Indies, making tertiary education a lot more accessible and affordable to Antiguans and Barbudans.
Once you interact with Antiguans and Barbudans, you can sense this deep desire to be the best—it's a commitment to excellence. As a result, this comes out in practically everything that we do, offering services at the highest standard. We are known for our services and we may not yet be a manufacturing country, but there is a lot of opportunity for this to happen in Antigua, thanks to our unique position in the archipelago of the countries.
Turning our sights to your Citizenship by Investment Programme that was established in April 2013, with your unit launched that August, how has it evolved and how does it stand out against competing programs?
I feel privileged to say I was one of the first employees of this unit. I was instrumental in establishing the step-by-step application process, even in terms of the design of the citizenship certificate. This program was in part our response to the global financial downturn in 2008. We saw the immediate impact on tourism, which has historically contributed nearly 60 percent of our gross domestic product. This compelled the government to find creative ways to maintain foreign direct investment inflows, maintain high levels of employment in the tourism sector and support the wider economy. A taskforce was established to determine the feasibility of operating the Citizenship by Investment Programme. From my experience with the program, we are focusing on integrity. We can confirm that this program is well managed. Another strength of the program is that we are very responsive, listening to the industry and taking our clients' needs into great consideration. We try to make the required amendments in order to continue reaching the people that we need to reach as well as still operating within the framework and legal parameters we have set for ourselves.
At its inception, the program had three investment options. The first was the National Development Fund option and the initial investment amount was $250,000, which was almost immediately reduced to $200,000 based on industry feedback and our clients' appetite. We also had the Real Estate option, which required a minimum investment of $400,000. Last but not least, we had the Investment in Business option, which was unique for our region, because the other countries that had similar Citizenship by Investment programs only considered the first two options. After assessing the investment migration market space and listening to the needs of our clientele, in 2017, we reduced the investment amount for the National Development Fund to $100,000, as we wished to be part of not only the regional but the global competition. Shortly thereafter, we introduced a variation to our Real Estate option, where we allowed two families to come together, investing in a unit of $400,000, with each family making the minimum contribution of $200,000.
In 2018, we introduced a fourth option, which was investment toward the University of the West Indies. The intention is for clients to apply to this program and make the stated contribution to the University of the West Indies as the investment vehicle. In addition to providing funding for university, the aim was to also provide a steady stream of financing for continued expansion. As an added incentive, if there is a university-age dependent in the family applying under this option, they can attend the University of West Indies for a year with free tuition. If we think of the purpose of establishing this investment option, we can see that it is in line with the government's vision of maintaining a high literacy rate in Antigua and Barbuda and ensuring that all citizens have access to higher education. In order to execute a national plan, you need to have people that are appropriately skilled to help you implement it. We are really happy and proud to be able to host the fourth landed campus of the University of West Indies here.
Earlier this year, we made some other substantial changes to the program to include amending that fourth option, making it the most affordable large family option available anywhere. Additionally, in the face of the travel restrictions and business closures compelled by the COVID-19 pandemic, the unit stream- lined its application process to allow for full digital submission of applications. Through our electronic platform, we have been able to work seamlessly through lockdowns and restrictions, processing applications and meeting client needs with the highest levels of efficiency.
Due diligence is a critical component in any of these programs globally. What measures have you put in place to uphold the highest standards?
Antigua and Barbuda has by far the most transparent program in this industry. We are mandated, by law, to publish our statistics every six months and present them in parliament. That report indicates the number of applications submitted, the jurisdictions from which the applications were received and the investment option chosen. We do not, however, identify applicants to the program, instead maintaining their privacy and safety. When it comes to due diligence, I would say that we are applying the highest standards that are available right now in this industry. We have several tiers of due diligence beginning with our own in-house process. We have anti-money-laundering and counter-financing-of-terrorism professionals on staff, myself being one. We also have contracted industry professionals that are companies providing due diligence to Fortune 500 companies; this is an additional tier. We have agreements in place with international law enforcement partners as well. In addition to all of the other information that we would have acquired through our other sources on due diligence, we have information on people who may be under investigations or other classified information that would not be ordinarily available.
It is important for all applicants to know that it is only the best cases in this program that get to secure the privilege of Antigua and Barbuda citizenship. This also gives our international partners the level of confidence they need, because every territory is concerned with the safety of their borders, and justifiably so.
What would be your final message for the readers of Newsweek?
Our message is that Antigua and Barbuda is open for business and investment; and very literally so. Our borders were among the first to reopen in the summer and we remain ready to receive all applicants. We acknowledge that currently there are a few travel constraints because of the global pandemic, but by the time vaccines become available, we really want people to take the time and visit Antigua and Barbuda. We want them to not only experience the warmth of the sun and the warmth of the people but also to capitalize on the countless opportunities to invest and live in Antigua and Barbuda. We are always careful to make the distinction between our program and others: this is not a passport-for-sale program. This is a program that encourages active investment in a country with extreme potential. Choose Antigua and Barbuda. Opportunities await.