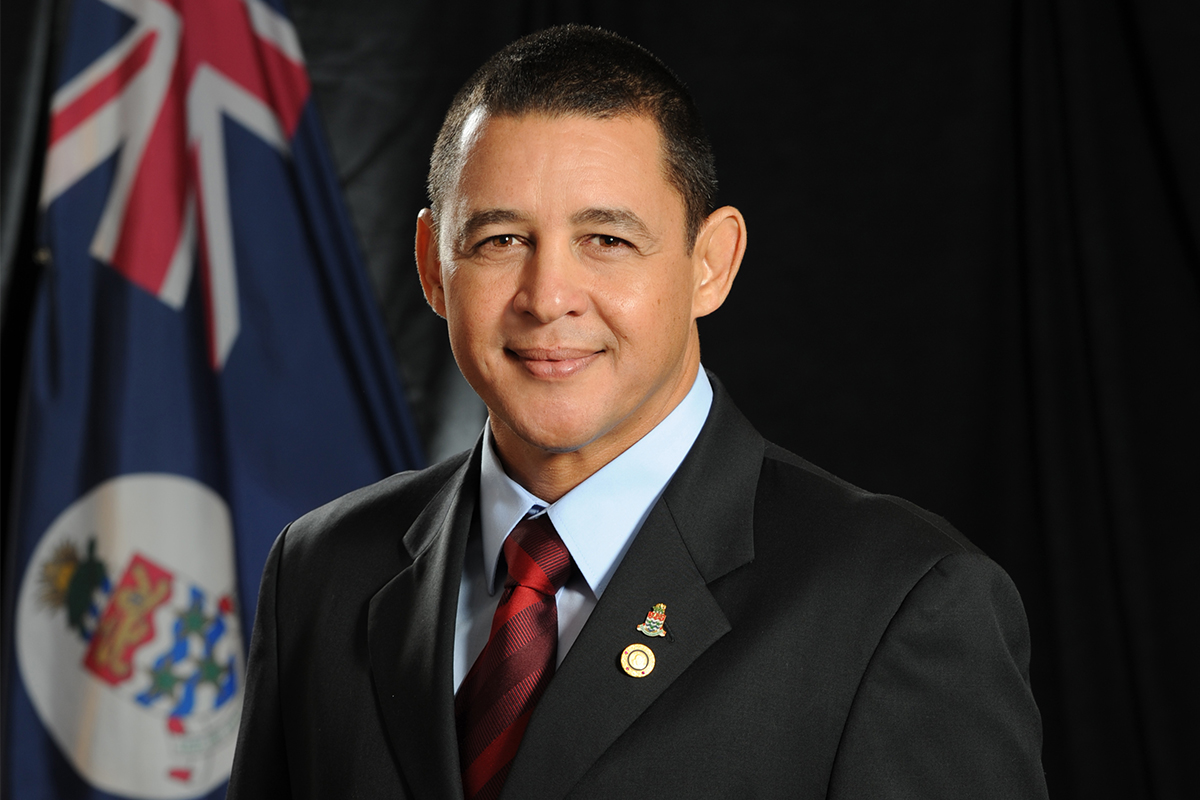 09 Feb

A unique proposal for global citizens
Joseph Hew, Minister of Commerce, Planning and Infrastructure, the Cayman Islands, reveals the importance of diversification in the country's economic model
What are some of the key projects you are focusing on going into 2021?We are continuing to assist our small and micro businesses to weather this storm. Those that were in the tourism industry, with our borders remaining closed, are making that transition into the local economy.
In conjunction with the Ministry of Tourism, we supported that industry by providing monthly stipends to people who are employed in the industry and we have given business grants to eligible tourism-related businesses. At another level, we sought to identify those tourism-related businesses that have taken steps to stay alive by focusing on the resident domestic market and have gained traction. We are taking steps to provide those businesses with funding and technical support. Now, we move onto another phase, continuing to provide stipends to those unable to make that transition into the local economy, as they were fully reliant on tourism. We are hoping to see a soft opening of our borders in the next three or four months. On another note, we have continued our small business incentive program, and also waived application fees for trade and business license renewals. The latter has benefitted over 3,000 small and micro businesses. As a sophisticated and leading jurisdiction, we are often the leaders in compliance and world standards, thus it is important that we have the modern infrastructure to support a smooth transition toward a digital economy. We are making great strides in that area.
How was the original seed planted for Cayman Enterprise City (CEC)? What combination of factors contributed to its vision and implementation?
CEC has evolved over the last six years. The goal is to provide an infrastructure for businesses that have the ability or would like to transfer to the Cayman Islands. This zone was ranked fifth out of the top-10 global free zones. It allows us to invite companies in various fields and industries that were missing from the local economy. In 2019, CEC's total economic impact on the local economy was estimated to have exceeded $50 million. CEC is a fast-track system that features and expedites our business license regime.
How is Tech City working toward creating a smart island? What are the types of investments needed to upgrade services to fuel the growth of innovative tech-driven industries?
Tech City is a partnership aiming to assist businesses that are not interested in being a part of a campus but are interested in relocating to the Cayman Islands and the technology sphere. We still have a bit of work to do in terms of legislation, but we have done quite a lot. We want to become the Silicon Valley of the Caribbean, attracting businesses and talent from all over the globe. We want to provide another opportunity for our own people to excel there. There are opportunities for our people to participate in new and exciting technology-driven businesses, which we are hoping Tech City and CEC will attract to the islands.
What are the competitive and comparative advantages foreign investors might find in the Cayman Islands compared to other neighboring island states?
The Cayman Islands has an enviable position at the moment. Our reaction to COVID-19, and the maturity with which the government handled it, showed the world that we are a sophisticated jurisdiction. We have put in place modern legislation to support growing businesses, especially in the technology sector. We have grown our medical healthcare tourism. With the right infrastructure and the right support ecosystem in place, we are one of the best places to invest. The only thing that we have to do is to make it easier for individuals to work and invest in the Cayman Islands. The Global Citizens Concierge Programme welcomes high-net-worth individuals who are global professionals that also have the flexibility to work remotely for up to two years.
As a government we have two obligations. One is to ensure that we are providing opportunities for our people to grow. At the same time, as a consumer-based economy, we want to ensure that we are in a position to attract and make it easy for high-net-worth individuals to come and work or invest in our country.
What has been the Cayman Islands' experience regarding foreign direct investment in the last year, both in terms of investments and inquiries? What expectations do you have this year?
We have again been very fortunate in the fact that we are going through a development boom at this moment. The quality of investments we have had, in these hotels and large office complexes, were not fazed by the pandemic. During the last year, 2020, the planning department approved 837 projects and issued 1,025 permits, valued at $927 million and $661 million respectively. Developers still have confidence in our local economy. Investors still see the Cayman Islands as a place to invest and, in particular, at this time.