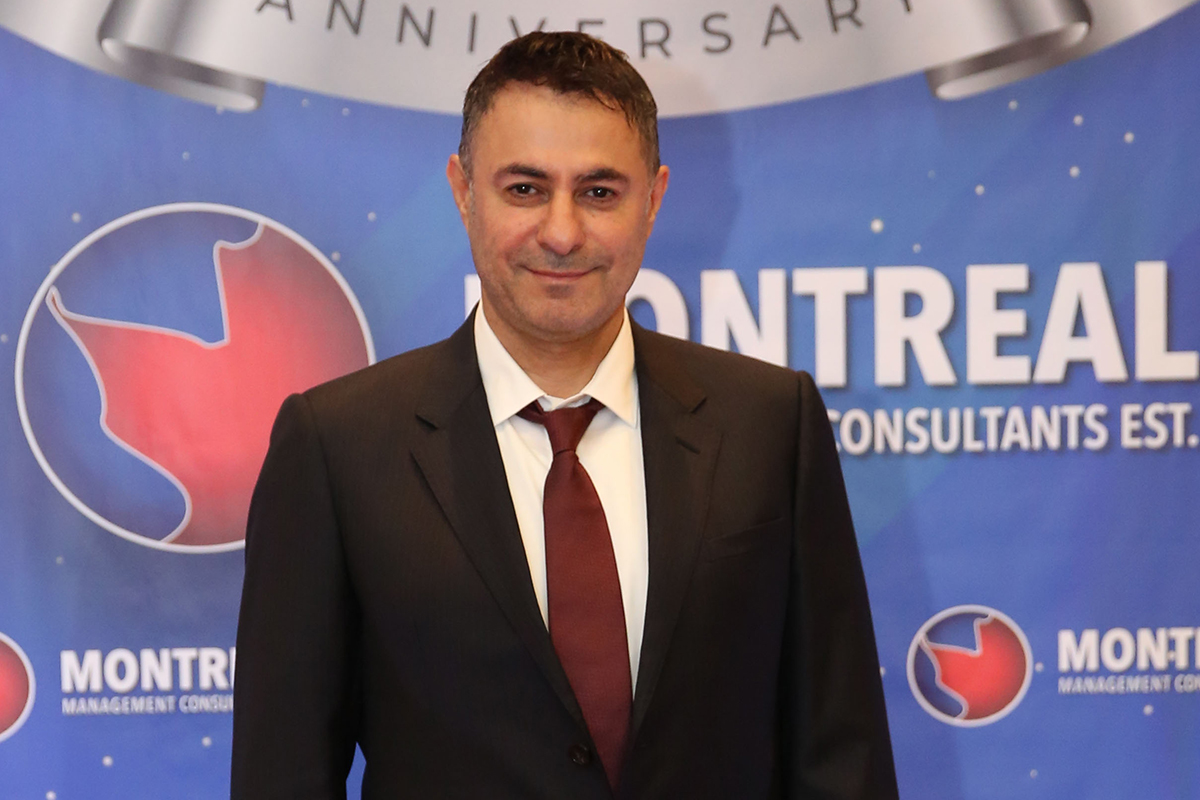 12 May

Adapting towards new norms in the international scene
Dr. Anthony Haiden, Founder, CEO & President, Montreal Management Consultants guides us through the company's extensive work on Dominica's infrastructure
When was the original seed planted and what combination of ideas and market conditions drove you to founding the company back in 1992?
Montreal Management Consultants Est have been operating in this industry for the past three decades. MMCE started back in 1992 in Montreal. Subsequently, we moved to UAE in 1998. We operated mainly within the conventional immigration industry starting with immigration services for Canada. Then we ventured into citizenship by investment back in 2008, for the various Caribbean islands and some EU countries. Since then, MMCE has become one of the leading forms recognized internationally as innovative and credible for repurposing the CBI market. Apart from being one of the leaders in those industries, MMCE has been heavily involved in the initiation and execution of infrastructure projects, namely in Dominica, through our subsidiary MMCE development. Our corporate objective is to help people change their lives and bring prosperity to societies, such as small island nations, through the Citizenship by Investment Programme.
One of the reasons why we chose moving onto United Arabic Emirates is because it can act as the gateway to the West and the East. UAE provided a chance and access to a large network of clients, not only from the emirates but also from throughout the region, reaching more specific persons, looking for such services. That has given us the opportunity to tap into those resources. The UAE is a politically and socially stable country with a robust economy that has provided us with a wonderful venue.
Focusing on the latest trends in investment migration at the global level, the Caribbean and Southern Europe might generally be better-known jurisdictions over the last decade. Where are individual investors coming from? What are the biggest source markets for investment migration today? What are the most popular destinations?
There about five different pools of, so called, candidates namely China, Eastern Europe, Middle East, Africa and North America. The first three pools are the major ones. As for the popular destinations, I would give the lion share of the market to two programmes – the Golden Visa Programme, and the Caribbean CBI programmes. These two programmes have enjoyed the leadership of the CBI and immigration market for the last 15 years. Canada and the US have regressed badly due to internal political reasons.
The 'new kids on the block', would have been Montenegro, Bulgaria and Moldova. These programs were prevalent as they lasted. Political reasons have derailed them badly to a hold or to termination except for Montenegro.
Coming onto the issue of transparency, which underpins the entire investment migration industry. As a seasoned businessman, who has dealt with investment migration for over two decades, how would you characterize the evolution of standards in the industry when it comes to transparency? How is transparency address specifically at MMCE and how do you ensure best practices are consistently being employed in due diligence and standard setting?
Although various governments, including the Commonwealth of Dominica, run their own application via different due diligence companies as well as their respective international security partners and bureaus, we, as MMCE, also contribute by adopting a very strict system, prior to submitting applications by prospective applicants. The system can be summarized in the following steps. First, we have KYC, 'Know Your Client'. Two, we have been subscribed for nearly two decades to World-Check. Three, we have SafetyNet, which is similar to World-Check in nature. We also have access to the OFAC (US Office of Foreign Assets Control) Website. Likewise, we use various sanction lists as well as accessing an open-source database as a guideline to cross-check our clients. An open-source database may sometimes give you rumours, but it might also lead to substantial information, hence we also use it. Apart from that, we do original documentation checks versus copies.
COVID-19 has changed the world as we know it. As we have learned during these last few months, inquiries and applications have shot up across the board, as people have begun to question serious life decisions, like country of residence. In your experience, in what obvious and less obvious ways, has COVID-19 affected global investment migration, both in general but also specifically concerning Dominica?
COVID-19 has had a significant impact in the CBI market. To me, demand has increased dramatically, however, the redemption has decreased. Demand has to do with the application for a CBI programme, but redemption reflects to the actual willingness to make an investment. Therefore, people get the approval but they are reluctant to make the investment, given the uncertainties of COVID-19. In other words, the application submitted do not reflect properly the demand of the Caribbean CBI programmes.
For MMCE, COVID-19 posed a challenge, just like for every other company worldwide. However, we have been able to absorb the hit. We have not made anybody redundant among our personnel of more than 200 people. Aside from that, we have increased our marketing pace, while governments have also contributed by expanding their programmes to include other family members as well and by reducing in some cases the cost of investment, trying to boost demand and redemption.
Dominica has been ranked the top jurisdiction for four years in a row by the Financial Times' CBI Index. Your company has a long-standing partnership with Dominica. Why is Dominica consistently ranked at the top and what are the main advantages of this jurisdiction versus some other island nations in the region?
We have been dealing with the Commonwealth of Dominica for more than a decade. However, our relationship was transformed in a significant way post tropical storm Erika in 2015. Then, MMCE and the Government of Dominica came up with the innovative solution of building a community for the displaced residents of Petite Savanne. It includes about 500 homes, a community centre, a health centre, a commercial complex and recreational facilities like basketball court and a playing field. This entire project named as Bellevue Chopin Housing Development was carried out in less than 2 years.
In 2017, as we were constructing the Petite Savanne resettlement, Hurricane Maria wreaked havoc in Dominica. This brought up the dire urgency of launching a housing revolution programme by the government. Hurricane Maria was the deciding factor of emergency that sparked rehabilitation and renewal of the housing stock in the nation.
To date we have constructed more than 85 percent of the new housing stocks, translating nearly into 1300 houses, since Hurricane Maria 3 years ago. The outcome of this partnership was the creation of climate-resilient and modern vibrant communities with fully concrete structure and all underground utilities – a pioneer, and a model project in the Caribbean region. All completed and concurrent projects can be seen on our website www.housingdominica.com.
Are there any other projects that you are going to be partnering with?
The government has mandated us to lead the housing developments – from the central, to the east and the west coast. We also have built two community centres.
We have also provided our assistance to the government in boosting their healthcare system. We were tasked to develop twelve health centres. Seven of them have been commissioned and turned over to the government and five are to be finished within the first quarter of 2021. We are almost at a level of 80 percent completion of the new Marigot Hospital. This state-of-the-art hospital is nearly 50,000 square feet in size, and will be of service to the northern and eastern coast of Dominica.
We have done a massive project to light up Dominica, installing about 5,000 hybrid street lights. The lights use the power generated from two forms of natural energy, wind and solar light.
Our next project that we just started is the development of a school that was damaged by Hurricane Maria that will benefit more than 600 students. Other projects that are in the talks and in the process are the development of a ring road, a multi-sports complex, court house, and river bank buildings.
Since Dominica is in the path of hurricanes, we adapted the 'bunker' mentality, hence in most cases, we have built underground facilities. Also, all the infrastructure projects we develop are climate-resilient. The structures are fully concrete with hurricane-resistant windows, equipped with automated shutters to absorb as much damage as possible.
When it comes to remote working, governments across the globe are launching new programmes to attract digital nomads or 'staycationers', with one or two-year visas, aimed to this particular profile of traveller. What are your views on this trend and how are you leveraging the opportunities that have come about from this current type of migration?
The new norm has normalized remote working, resulting in the mainstream adoption of technologies, supporting virtual collaboration, communication and work from distance. That has become the norm for all of us. For me, I believe that this new norm will benefit us in the long run, but for our industry this has impacted us a lot.
Everything has been thought about to minimize human interaction, which is heart-breaking, but may well be the new normal. Thus, MMCE has become more innovative and adaptive in interacting with our clients and with the governments.
What would be your final message towards our millions of readers of Newsweek? 
We, as MMCE, are extremely proud of how we have managed to repurpose the CBI objectives around the globe, directing CBI to affect people directly.
In the past, for various countries, the government would receive the funds, sometimes using them for their expenditures or other non-efficient endeavours. We have been able to use this funding, generated by the CBI, to affect people's lives in their basic needs. We are trying not only to affect people, but the nation as a whole. I have not seen a single company in the CBI participants to have such direct contributions in infrastructure. It is not just a matter of citizenship, but a direct upgrade of well-being that has been actualized, like in Dominica.
Even though every citizen of the world is afforded a place of domicile and citizenship, many people do not realize that this empowerment is not available for everybody. There are people like the stateless and nomads who are missing that luxury. CBI is not merely about making money. The difference that CBI programmes can make for people's lives cannot be quantified.