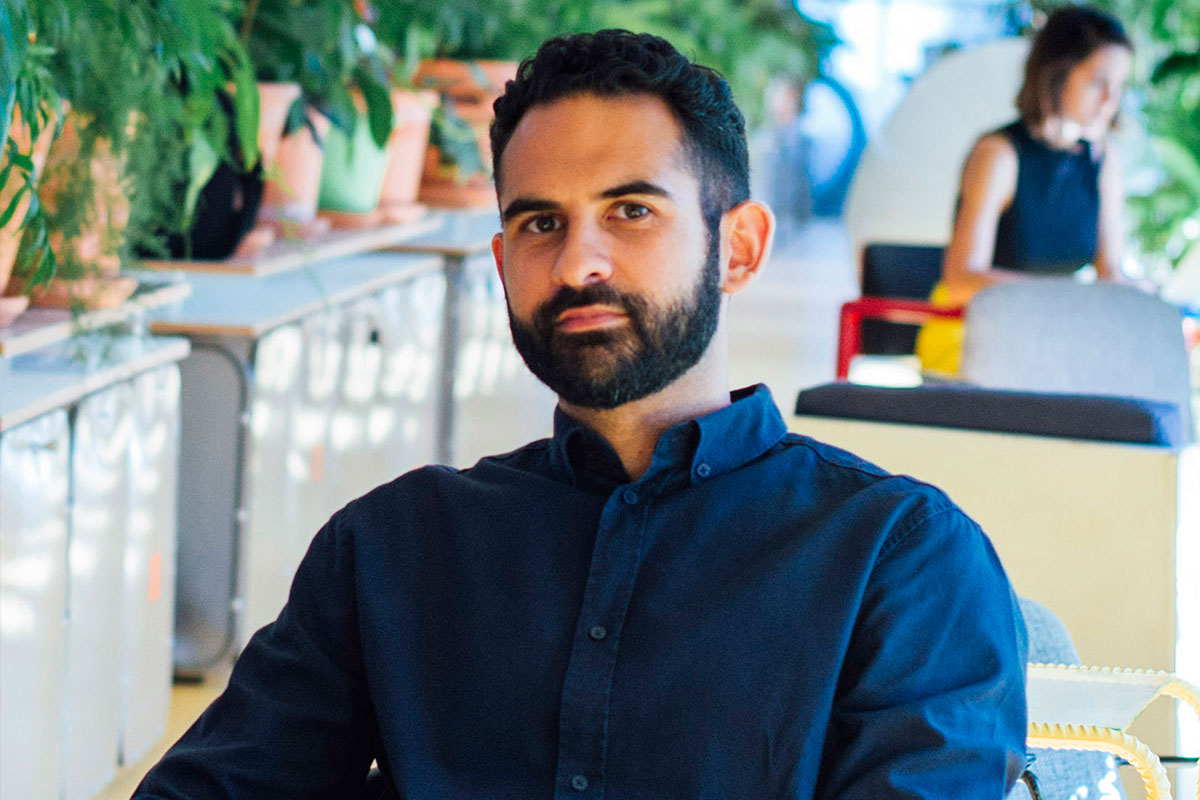 16 Oct

An industry coming to life through critical legislative changes
Tariq El-Asad, Founder and CEO, Tamea International, highlights the importance of satisfying the client even if it proves costlier than usual
I would like to begin our discussion by reminding the readers of Newsweek about Portugal's uniqueness when it comes to the real estate market. Could you sum up the 'key ingredients' Portugal boasts that make it such a competitive destination for real estate investors?
What has happened in Portugal over the last few years has been the perfect story of a combination of a few different factors. In order to understand what is going on now we need to look back at how things were before. Portugal had rent control in place which were the last remnants from the socialist dictatorship from the 1970s which lasted up until 2012. In 2009, the government tried to unlock the rent controls with a bit of resistance and in 2012 it finally come into place. Up until that point all lot of the property prices and rental prices in the country were not real market value compared to the rest of Europe. You have city centre assets which were not generating the kind of yields that it would do in other European capitals. The property owners were unable to repair and maintain these properties so they fell into ruin. In 2008 the government had to react in response to the global financial crisis so one of the things they did was lift the rent controls, and they introduced programmes that were designed to stimulate the economy, particularly in regards to real estate and construction. By introducing the Golden Visa and non-habitual residency, they put a huge push on tourism and Portugal becoming a Tech-Hub, particularly Lisbon and Porto. What we have found over the last 8 years since these programmes have been introduced is an unlocking of the potential of the physical assets and incentives for people to come in. All of a sudden, we have an almost untouched market where so much potential was locked in the physical assets. On top of that we have a high level of proficiency of English here making it easier for investors from across the globe to come here and fit in quite comfortably.
Real estate investors have been a driving force of the Portuguese economy in recent years. With a 15 percent contribution to GDP, the sector holds sway in defining what the immediate future should look like to revitalize activity. Could you provide us with an overview of how the overall real estate sector is managing during this COVID-19 pandemic and what are the implications and major initiatives you have taken to mitigate the effects?
It is too soon to fully assess the damage that COVID-19 has done in the market. There are different segments to the market and I doubt that all of them will be affected in the same way. If we are considering Hotels within the real estate market, then they have been affected, because occupancy has been close to zero for months on end. We have not seen a fall in sales prices within the residential market within Lisbon. The rental market has been impacted though, in Lisbon particularly, as a lot of the historical centre has been renovated on the back of Airbnb and touristic rentals. As those numbers have dwindled, you find that people who had touristic rentals as adjacent to their main job have no more income and they have mortgages to pay. They have put them on the long-term rental market or medium-term market. Now there is a huge supply which means prices have gone down. In some cases, we have seen 25 to 30 percent reductions in the rental market for those types of properties. I would stress that the high end of the market we have seen more high-end rental demand pre-COVID. When the moratorium of the banks ends, which has been extended until March 2021, some people might decide to sell these Airbnb properties rather than put them on the long-term market. If there is a huge influx of Airbnb style properties in the historical centre, naturally we may see a dip in prices.
President of APPII Henrique Polignac de Barros pointed out during the Urban Rehabilitation Week in Lisbon that 'The market will need massive investments, and that there is a lot of liquidity worldwide. Which will be invested in countries that find the most intelligent solutions to attract that investment' What would be your message of continuity or stability to international investors who have been or are now interested in investing in Portuguese real estate?
I was having a conversation the other day with a few friends about where to invest and they were talking about investing in Thailand and India, Brazil. I told them that they will find great opportunities in all of those places. However, they will not find the same continuity in terms of government. Even though the parties here might change, Portugal is a very stable country and moderate in a lot of senses. It is part of the European Union and there is so much opportunity, as it was lagging behind slightly. It is the only place in Western Europe where you can find these kinds of opportunities still.
Construction sustainability is no longer just a flag, but a necessity and a condition for doing more and better business. Energy efficient designs and better-quality construction are becoming requirements and a condition for the business. The pandemic has accelerated these challenges. How has the sector responded to these challenges? And what do you see is the importance of sustainability in real estate projects?
I am very supportive of sustainability and environmental solutions. In fact, the first project I ever worked on in Portugal in 2006, used geothermal energy, collected rainwater, solar panels and recycled materials. I have not seen the transition that I thought I would see over the last 14 years. I think commercial developers are making much bigger efforts than residential developers, because their tenants appreciate the energy and cost savings that come with green certified buildings. That does not seem to be the case for residential developers, because, in my opinion, it is not a priority for the end users. If someone had a choice between the most beautiful building that had no environmental features compared to one that had that was not as beautiful, nine times out of ten they would choose the more beautiful one.
Tamea International has existed successfully since 2015-2016, seemingly right at the time when Lisbon and Portugal in general was garnering much more international acclaim as not only a great place to live but a great place to invest. Could you please tell us about the process behind how you work with investors to find the right property with the right yield and initial returns?
I have been in Portugal since 2006, as I came here to make my own investments and I found that the level of service that I was receiving was abysmal. People were overpricing, I would turn up to visits there were no keys or no floor plans; it was a nightmare. I come with experience from London, which is meticulous, and I thought that there was a gap in the market here. I thought that this was initially going to be a side project, as I came to Lisbon for a bit of a quiet life after intense London in St Albans. Then I realized that there were dozens, if not hundreds, of other people looking for exactly the same type of service that I struggled to find when I was looking. It started by word of mouth. Firstly, everyone has got a different set of requirements. We help people looking for an individual property to do an Airbnb or a holiday home. It is just as simple as understanding someone's parameters and having a very in-depth knowledge of the market, because we know what the rental prices are going to be as well as where the major developments in the city are happening. We work with all developers, so it happens quite instinctively as long as we have got all of those elements set. We have a direct supply from all of the major developers in the city. One thing which we developed really early on with the business is a wide network of partners in the city. We have a partnership agreement with 70 other brokers in Lisbon. This is great, because we do not want to be unable to deliver for a client. If someone has a particular request, rather than trying to force something that does not match their request or apologize, we will take it upon ourselves to do a search for them within the whole city, even if it means we make less in order to satisfy that client. We want to retain the client. We want to make sure that the clients happy.
A recent report from Savills has indicated that Lisbon will continue to outperform other rival cities over the next five years, with a rosier forecast than locales such as Beijing, London, Los Angeles, Madrid, Shanghai, Sydney, New York, Dubai and Hong Kong. What is Tamea Internationals perspective on the future for Portugal in general and how is the company preparing strategically?
I am extremely optimistic about Portugal's future. All of those cities might be in decline in terms of property. I wonder if that is linked to the reliance on service industries. I suppose the Portuguese economy is too, but we are not a huge business hub compared to those cities, so perhaps there is less volatility. As long as all the fundamentals stay relatively stable, then will retain my optimism for Portugal. There are so many reasons for people to invest in Portugal that did not exist 10 or 12 years ago. The things I mentioned, including the Golden Visa, are attractive to people who are looking for a plan B, as we have clients from Vietnam, China, Brazil, South Africa, Egypt, Lebanon and other places where there is a lot of uncertainty. Portugal offers that environmentally and politically stable business environment. You have got companies like Google moving here. If it is attractive to companies, it is attractive to individuals who see the Golden Visa as a gateway to Portugal. We have so many people who move to Portugal to buy their Golden Visa, thinking it is a random country that they will never go to. Then, they get here and they fall in love completely with it. I think what a lot of people do not realize is that a lot of these people who are coming here primarily for the Golden Visa end up changing their lives.
We read on your website the vast array of partners that Tamea works with internationally such as Property agents, Banks, Financial advisors, Private wealth managers, Developers and Construction companies. Can you detail to our global audience the key benefits of working specifically with Tamea in the Portuguese market?
As I mentioned, when I got to Lisbon to look for my own investments, I was really disappointed and frustrated by the level of service. We have tried to fill that gap in terms of the personalized service. If someone walks through the door, we can make it our mission to make sure that person is taken care of. If we have to go to the ends of the Earth to find something, so be it. We want to understand the market, make sure we understand what the client wants, make sure we manage their expectations and educate them on the market and then do everything we can to find them that dream property. I am just really passionate about giving someone a really good service.
We know how to deal with international clients. We have had so many obstacles in our way over the last six years dealing with thousands of clients that we have now smoothed the path. We know the kind of documentation that the banks are going to ask for and we have relationships with all the banks so that we can open remotely. We can buy properties for you remotely. We know if you are in other parts of the world, where there might be some strict currency controls and we can help you with FX. We are aware and conscious of all of the challenges that international investors will face prior to getting here. We try to make that process as smooth as possible.
In just over seven years the ARI – Authorization for Residency through Investment (ARI), which was launched in October 2012, has attracted almost EUR 5.5 billion, of which nearly EUR 5 billion was from property purchases. How has this legislation and other similar business friendly government measures impacted Tamea's success?
I would not have set up the company, if the Golden Visa scheme was not in effect. The demand, particularly from 2015 to 2017, was insatiable. It put Portugal on the map for a lot of people who had previously overlooked it. It was the catalyst for so many other things as well. The raw potential was there, but they were unlocked and they needed someone to come in and take care of it. It gave local businesses and local investors the confidence to take risks in the market again and to renovate these properties. For me it was the trigger, and without that trigger, Tamea would definitely not be here.
For more information visit the Tamea International Webiste