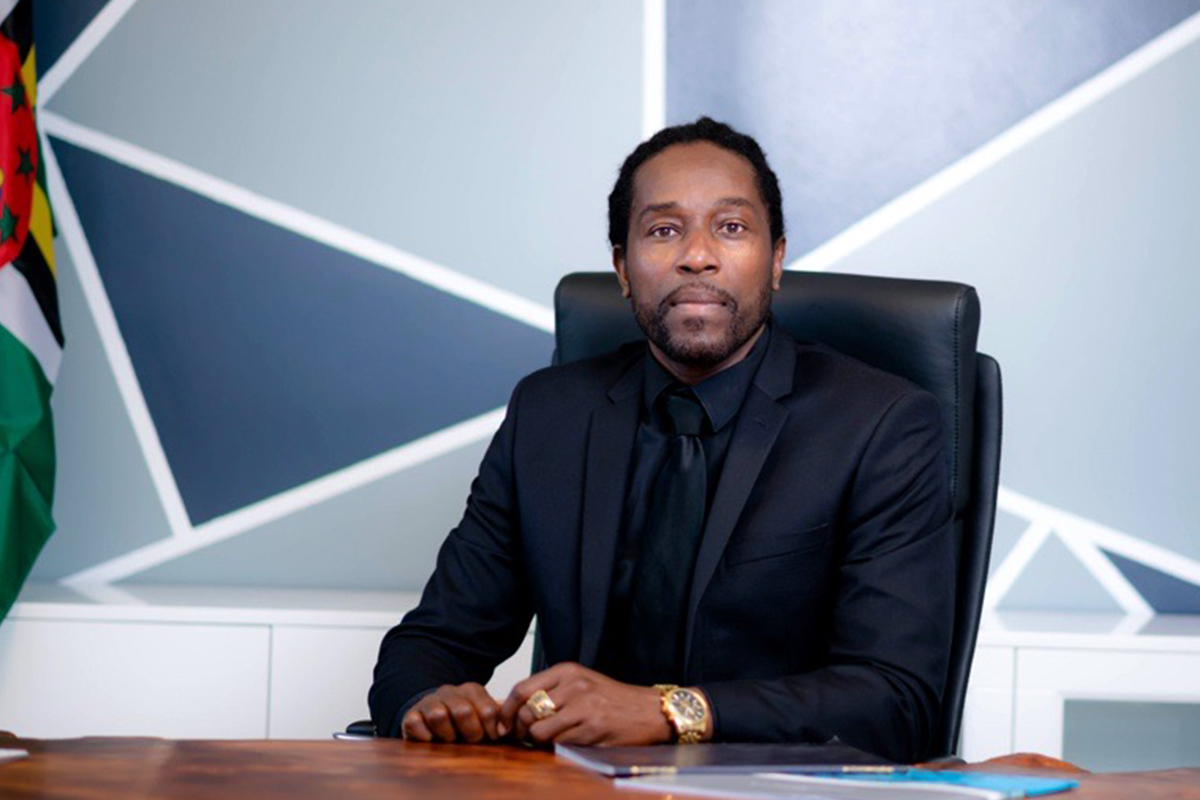 13 Dec

An upcoming project of character for Dominica
Ian Edwards, Owner & CEO, Tranquility Beach Resort, aims to place Dominica on the world map as a top-notch tourism destination
In the latest edition of National Geographic Traveller for the UK, Dominica features as the only Caribbean destination for adventure. In your opinion, how could this sector of tourism help revive the local hospitality industry?
Dominica distinguishes itself as a spectacular eco-tourism destination, one full of adventure and discovery. This is key to reviving the hospitality industry, because in Dominica you can remain safe whilst also living new and exciting experiences. Adventure tourism stimulates many entrepreneurial and grassroots cottage industries in areas relating to accommodation, food and beverage services, excursions and tours, agriculture, and more, creating employment and bringing in foreign exchange.
When is construction projected to finish for the Dominica Tranquility Beach?
We are now mobilising to unfold a project expansion where we will be increasing our capacity from 73 rooms to 99 rooms. We will be adding diversity to the room type such as luxe tree houses 'on steroids', augmenting and developing the beachfront area and adding many exciting amenities. Once our business projections remain on stream, we anticipate opening the property in 2022.
Digital nomads are about to become a regular fixture in the post-pandemic world. How are your facilities catering to these clients, who can stay longer than regular visitors, but shorter than permanent residents?
In our newly opened Tranquility Beach Resort on the island of Anguilla, we have seen a sharp rise in the traveller demand for extended stays and digital nomad experiences. Our property in Dominica is also designed in such a way that we can provide comfortable and convenient long-stay living experiences for our clients. We have first-class internet and telecom services, kitchen and laundry facilities, workspace areas, office amenities and other facilities that make working or studying remotely a breeze. We can also customise the experience to suit our clients' lifestyles and needs – a fabulous way to live your best life and reconnect with loved ones.
As a reaction to the COVID-19 pandemic, most hotels and resorts are taking specific health and safety measures. How is Tranquillity Beach implementing protocols to halt the spread of the virus?
Dominica's authorities and residents have done a great job keeping our country, citizens, and visitors safe from COVID-19. The health situation has been so well-managed that we have had only a handful of recorded cases of COVID-19 to date during the pandemic. On our project site, we are doing our part to maintain awareness of safety protocols surrounding social distancing, hand hygiene and more.
With the rollout of COVID-19 vaccines globally, the world waits to return to normal travelling practices. When do you expect Tranquility Beach and Dominica to re-establish the usual visitor flow?
Dominica is known as 'The Nature Island of The Caribbean' and I think that such a pristine country will attract more and more travellers. Many people are tuned into what matters: good quality of life, safety, spending time with loved ones, and being free to enjoy the healthy outdoors.
Dominica offers the perfect experience. Dominica is uncrowded, with lots of fresh air, mountains, rivers, and waterfalls, and the country has an excellent proven track record in the management of COVID-19. I definitely anticipate that the country will receive more and more stayover visitors this year and beyond.
Tranquility Beach has received many accolades from visitors. How would you define the competitive advantages of Tranquility Beach in Dominica and within a broader Caribbean context?
I believe that all our citizenship by investment hotel properties coming on stream in Dominica add wonderful luxury to our existing tourism product-service offering. We are carving out a niche of high-end properties and will continue to make a mark within the region and beyond.
As a Dominican living abroad for many years, I would return to visit my homeland several times a year. I wanted to bring a fresh, contemporary architectural design concept to the island. I envisioned Tranquility Beach Resort's architecture to be distinctive and have a creative flair that would celebrate the stunning marine setting and the beautiful lifestyle of this island.
I think of myself as a free-flowing artist. I was fortunate to win a global architectural award from The International Property Awards in London in 2012 for Best International Architecture Single Residence for my 'Beach House' design. Given my background and interests in property development, incorporating architectural and construction innovation was essential for this property.
Some focus on your involvement and partnership with Curio, a Hilton Franchise. Are there any plans for further collaboration?
Tranquility Beach Resort Dominica is branded a Curio Collection by Hilton. We embrace this rich affiliation with the highly-esteemed Hilton Hotel tradition to offer the world's finest vacation experiences. We have an excellent relationship with Hilton—they are very involved in collaborating with us as we design and build, and are excited about the planned hotel expansion.
What would be your final message towards our readers of Newsweek? 
Dominica is being heralded by travel pundits the world over as a key rising tropical tourism destination of interest to look out for. The country has warm people and a commitment to the preservation of nature and heritage and health and safety. The Government of Dominica is doing an exceptional job in managing COVID-19, successfully protecting the wellbeing of residents and visitors alike.
Dominica is a part of the Commonwealth. It is a very stable country politically, economically, and socially—and an excellent place for investment. We offer a safe and welcoming haven and an enhanced quality of life for digital nomads, investors, new Dominican citizens, and visiting families who wish to relocate to, or enjoy vacations and extended stays, on the island.