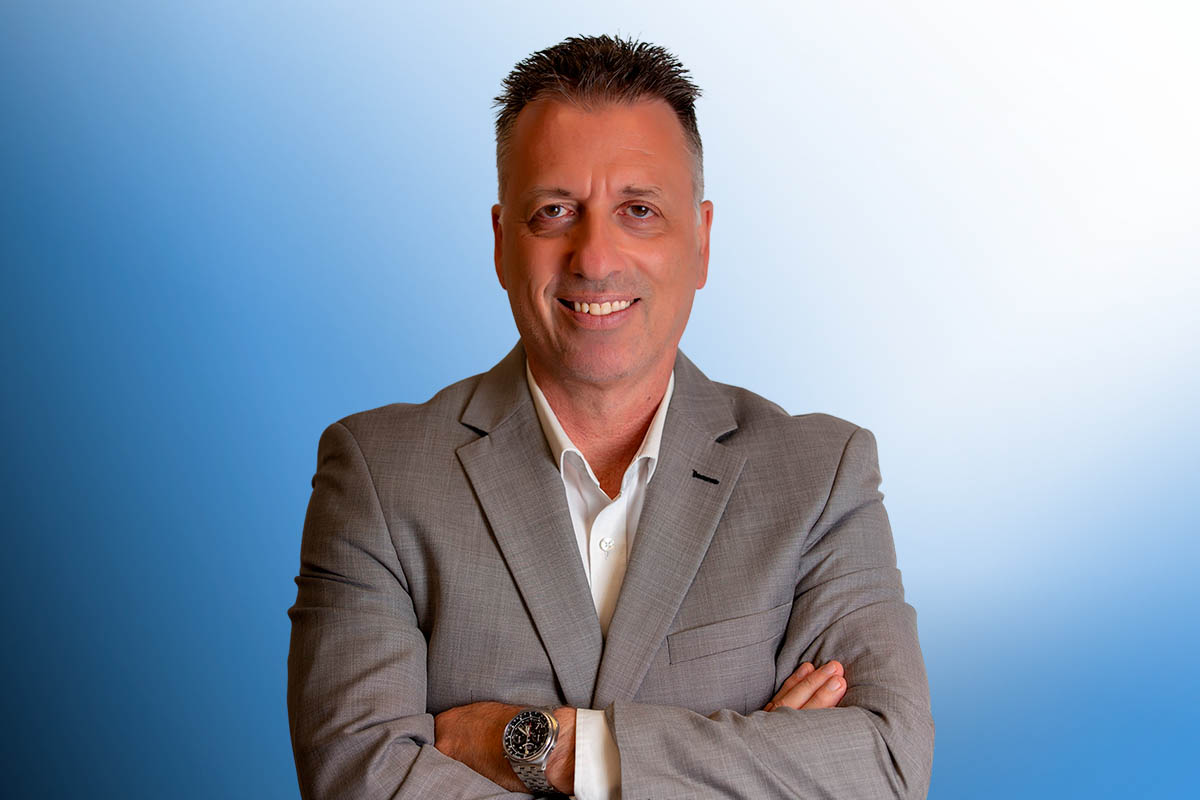 02 Jun

Assisting the health and wellness tourism sector flourish
George Kakoulidis, Chairman, Asklepieia Health Cluster, explains the path that will establish Greece on the global map of medical tourism
You have over 20 years of experience in advancing public and private healthcare through technological solutions and, through the Asklepieia Health Cluster, you are creating a clearer ecosystem for healthcare in Greece. What are some of the major trends you have noticed in how the healthcare industry has evolved over the last decade and how technological advances are changing the way patientcare takes place?
Over the last decade many significant investments took place, that changed the health sector landscape in the country. The Greek health sector is mainly private, representing more than 50 percent against the public sector. Ever since 2007, many funds have invested in the Greek private health sector with a strategic placement of foreign investment funds. Most of the funding comes from the U.S. We have CVC Capital Partners with its recent acquisition of Metropolitan, Iaso General, Hygeia and Creta Interclinic. We have Oaktree Capital from the U.S. with the acquisition of Iaso Maternal Clinic and Farallon Capital with its investment in Euromedica. These funds are expected to contribute significantly towards the development and increase of international competitiveness of the health sector in Greece. The national healthcare system, known as ESY, represents about 40 percent of the total healthcare industry in Greece. This will be also reinforced over the next 5 years with public investments in digital infrastructure and medical equipment through RRF.
Greek healthcare representatives are renowned internationally for their professional and academic excellence in their many years of clinical expertise. On another note, these doctors are also investors in the Greek market and they build a lot of clusters.
In addition, in the last 2 years we have more than 30 newly founded e-health startups, as registered in the national start up registry Elevate Greece. More than half of them already secured funding to further develop and expand.
These developments are expected to change the environment in Greek Health care industry in terms of modern infrastructure creation, digitization of healthcare services and innovation in all stages of patient care.
Asklepieia is a large-scale cooperative network focusing on health and wellness tourism. It constitutes of healthcare providers, hospitality businesses and technology experts, as we are. I am coming from the e-Health sector, with over 25 years of experience in the sector. We invest in quality of service, aiming to establish Greece as the first destination of choice for health and wellness. Asklepieia's business model is based on the notion of reciprocity, meaning that the solutions that we develop for health providers and hospitality businesses are mutually beneficial. Our job is to facilitate our members to work together in creating innovative health and wellness services to the public. Furthermore, Asklepieia has digital excellence in its core, offering digital services for the benefit of the members and, of course, end-customers. We understand that all people live digital lives nowadays and we make sure that everything we design applies in the digital world. The vision of Asklepieia Health Cluster is to join forces and combine our valuable know-how, in order to build the medical wellness sector for Greece.
The 2010s saw Greece steering itself through one of the roughest economic crises in recent history, and now, finds itself weathering the storm of the COVID-19 economic fallout. If the adage of 'every crisis is an opportunity' is true, how do you envision the role of the Greek health and wellness tourism industry in assisting Greece in its economic recovery – both in terms of stimulating investment and job creation?
COVID-19 is pandemic that ravaged the entire world. However, it also acted as a common enemy that brought closer the health industry towards the tourism industry. Tourism is a very important sector for Greece and has a significant contribution towards the country's GDP of over 25 percent. We believe that tourism will be one of the industries with the fastest recovery after the pandemic, due to the suppressed need for travel that most of the people feel. However, tourism will not be the same and customers' demands will be different. Safety will be a main travel driver. We now see that are travelers are more interested in the safety protocols of their place of stay. In that respect, Asklepieia partnered with Swiss Approval, an international accreditation body to provide a private certification that guarantees guest safety protocols including but not limited to COVID-19 management inside hospitality businesses. All tourism-related business must take under serious consideration customer concerns and be able to offer simple and stress-free services to make the guests feel safe. We believe that this is the starting point for more services to come in the health and wellness tourism sector, allowing us to support and expand our tourism offering. We believe that helping tourism grow enables a golden opportunity to enrich our traditional tourism offering, aiming to extend the tourism season and to decentralize tourists towards some other, not so well known, areas of Greece.
As the health industry pushes tourism industry, more and more the hospitality sector perceives this as a great chance to reform their product. We can achieve that by expanding the time and unveil more locations in Greece worthy of attracting international attention. In Greece, we have some specific places where millions of international tourists visit, but there are many other beautiful areas that we can develop and promote to the public as well as big tour operators. There are many investment opportunities, particularly in the wellness real estate sector, both for the development of wellness and hospitality facilities, as well as the creation of wellness and retirement facilities for pensioners. We have a lot of very attractive hotel options, but we need to help them reconstruct some of their facilities and infrastructure so that they can accept tourism from the medical or the wellness sector. In addition, we have more than 100 thermal springs around which we can build and introduce new concepts.
The World Tourism Organization estimates that Greece lost up to USD 3,5 billion off of lower visits from short-term tourism. How does one create a more sustainable tourism industry which can better weather external shocks such as pandemics? Do you see medical tourism, golden visas and digital nomad visas play a role in this?
Greece as a tourist destination, as all other traditional tourist destinations, suffered greatly from the pandemic. However, we see a great opportunity in the way that the pandemic changed people and travelers' behavior and needs. We believe that the new environment will allow the country to emerge as a new player in the Health and Wellness sector over the next 5 years. Quality healthcare services in combination with a safe environment and our excellent bioclimate, which is extremely important for rehabilitation purposes, can put Greece in the map of health tourism now that demand is shifting towards a healthier lifestyle in general and travel choices focused on health and wellness.
Of course, the recent reforms our government made to attract digital nomads and pensioners play a significant role and add up to the country's unique lifestyle that appeals to foreign investors and potential residents. Greece's Golden Visa program offers residency rights to real estate investors and their family and visa free travel across the Schengen zone. Of all European residency by investment programs, Greece offers the most cost-effective investment. In addition, following 7 years of continuous residency, the investor can apply for the Greek citizenship.
The government has also decided to give advantages and extra tax incentives to attract more pensioners. It includes an alternative taxing system that allows, under specific conditions, for pensioners to be taxed in Greece with a 7 percent rate per year for all foreign income. In introduced the 'family office' institution that foresees the creation of companies of specific purpose where lawyers, accountants, investment funds and notary public officers can cooperate in order to provide a service of family property and investment management. Essentially, the 'family offices' are the ones who plan and take care of everything, for the relocation of a family to Greece, the purchase of real estate, the management of their finances, and even the processing of all bureaucratic cases they will face.
Leaders in healthcare are continuously advocating for a greater focus on 'prevention' as precursor to responsive treatment. As scientific understanding concerning the importance of lifestyle, diet and exercise grows, how do you see the Greek medical tourism industry, and Greece's lifestyle offering, position the country and its facilities within the preventative treatment space?
One of our priorities is the safety and security of our visitors. You cannot promote health prevention without being risk safe. Health tourism includes for us two important sectors, which are wellness tourism and medical tourism. The development of these sectors presupposes international patient emergency management capability. This merge between emergency, wellness and the classical medical tourism leads to different demands in terms of infrastructure, organization, and presentation to the consumers. Greece demonstrated an outstanding performance in COVID-19 treatment, proving that its healthcare system can cope successfully with the challenges. Greece has the infrastructure and know-how for what we call international patient emergency management. On the other hand, Greece has an excellent bioclimate, sunlight, natural beauty, clean and safe beaches and waters, so the surroundings and lifestyle are ideal for wellness and prevention. Greece also offers certified thermal springs alongside the unique proposition of the Cretan diet., These 3 components, the emergency management capability, the country's natural beauty, climate and lifestyle combined with Cretan diet and best quality local agriculture products provides a fantastic opportunity for the development of wellness tourism in existing or new hospitality establishments. Wellness can be nurtured within the hospitality industry, but also in nearby facilities. The tourism industry is mature enough for Greece and the goal is to create a business osmosis with the health industry. This will allow us to provide more in terms of a scientific supervision and advice from the medical community. We must bring together the hospitality industry with the health industry, focusing on the medical wellness, which means prevention, promotion of health, nutrition, healthy aging, cosmetic beauty and all the other areas that surround the head concept of medical wellness.
As CEO of Apollo SA, you have played a key role in the digital evolution of healthcare services in Greece, partnering with some top IT systems providers. As hospital groups and clinics continue their digital transformation, where do you see the next great opportunity for health-tech players to assist in solving issues facing the medical industry?
My role in Apollo, offered me the opportunity to be actively involved in the digital evolution of Greece at a time where the country put in place some of the systems that really changed the healthcare landscape. In the technical field, we were the founders of HL7 in Greece and we are as involved as possible. I am also the president of the Hellenic E-Health Association, so I follow closely all new advancements in the area of e-health.
As you know for the first time in Greek contemporary history, we have such level of funding available for the development of the e-health sector, with about EUR 300 million being put into this aspect. On the other hand, we have a mature system in Greece in terms of software infrastructure. Right now, it is a very good opportunity for investors, funds, and foreign companies to come in Greece and work with our native companies together. We have very good knowledge of e-health systems and interoperability.
Recently, many companies decided to come to Greece to invest like Pfizer, Tesla, and Microsoft due to its very skillful workforce of highly educated engineers who can work in an extremely competitive cost.
The challenge is to work together, use the investment funds efficiently and promote Greece as the 'Silicon Valley' of Europe in the e-health sector. We have the potential and the scientists to achieve this.
Through Asklepieia Health Cluster you are uniting many of Greece's most respected voices in the medical and healthcare tourism industry in support of the country and its economy. What are the medium-term goals of the cooperative? What are your own goals with Apollo SA?
One of the main goals of Asklepieia is to promote the high scientific level of Greek doctors. We have very capable and qualified doctors in Greece. We have excellent surgeons with international studies and experience. For us, this can be considered a significant attribute that it can be also translated as a competitive advantage. In Asklepieia, we try to find the best available doctors in various specialties and then we bring them together to create what we call a 'market destination'. We also introduce a quality certification process, aiming to certify the entire ecosystem and cluster in all patient touchpoints within a specific healthcare experience. Asklepieia provides unique digital services not available in other clusters or facilitators in Europe. We looked at best practices worldwide and designed new services for doctors, hotels, and visitors around the world.
Apollo is the company that supports Asklepieia in terms of its IT infrastructure. Apollo provides all the digital services for Asklepieia, which is not only a cluster, but a marketplace that uses digital services. Our goal for the next year lies mainly on further development of our platform, which constitutes of an enhanced personal health record solution. This is a cloud-based software, financed by two companies, one based in the U.K. and one in Germany. We have invested a lot in the interoperability aspect of the solution to be able to adapt and work together with other established systems in place.
What would be your final message to our readers of Newsweek?
The time is now ideal for new investments in Greece. The prices are still low, so there are great investment opportunities in the very promising sector of health and wellness tourism as well as in the wellness real estate. We are very optimistic about that, as the country has natural competitive advantages. As famous philhellene Tom Hanks quoted, 'Greece is a heaven and a healing place'. Now it is the time for the world to know.