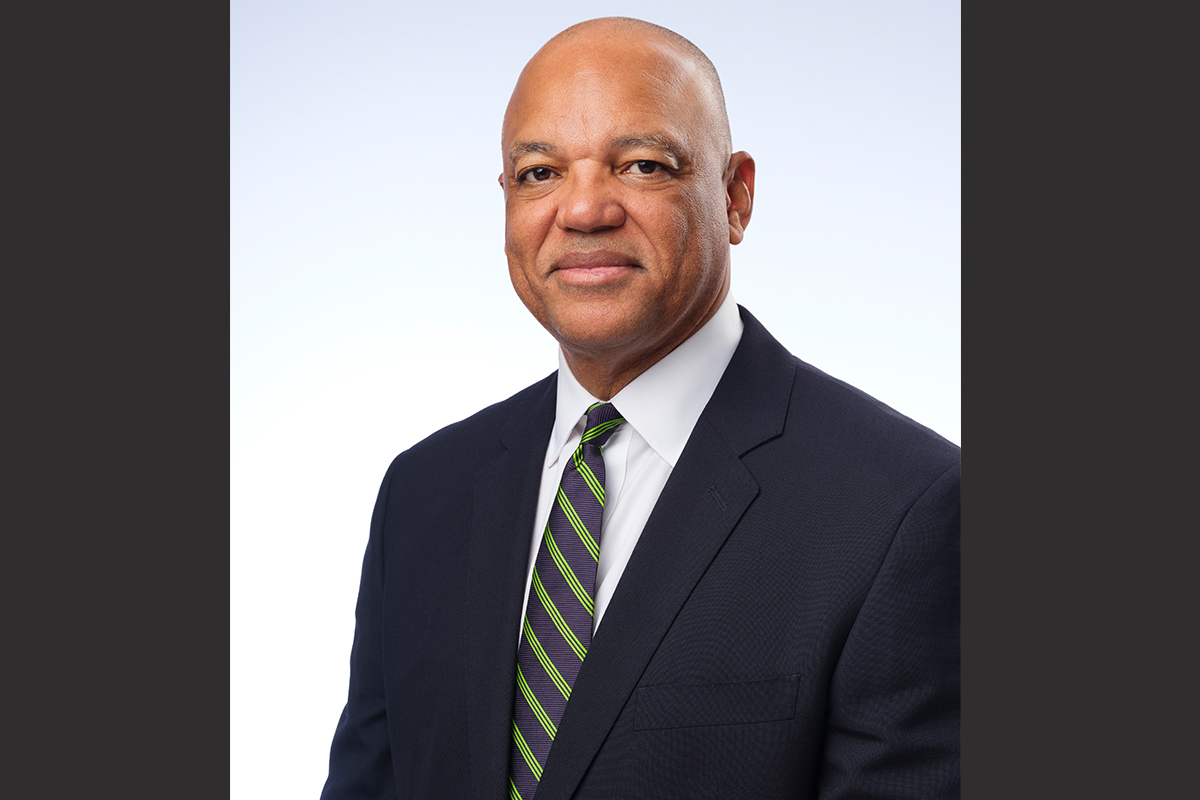 23 Dec

Bermuda is at the top of jurisdictions of choice
Roland Andy Burrows, CEO, Bermuda Business Development Agency, analyses the strategic plan to enhance the country's existing strengths
What is your assessment, as the Bermuda Business Development Agency, of the impact of the COVID-19 pandemic?
Bermuda's entire international business community has adapted to the current environment and the BDA has been no exception to that. Our focus has not only been on operations and support for businesses in Bermuda. We effectively advocate on behalf of the jurisdiction internationally, trying to put Bermuda in the best possible position through and beyond the pandemic.
Clearly technology has played a huge role in this and it will continue to do so going forward. For the BDA as a small agile team, we were able to move to a remote working environment quite quickly and effectively with little interruption. We have continued to play our unique and important role of liaising with government, the regulator and the private sector to ensure all our stakeholders receive accurate and up to date information on everything from COVID-related safety measures and protocols to industry guidance from the Bermuda Monetary Authority, and any market developments.
A lot of our activities have become virtual and we were pleased to see very successful results. We partnered with numerous organizations, such as RIMS and AIMA, to host webinars and a series of other virtual events that provided an update on the latest from Bermuda. Technology is allowing us to have greater reach into more countries and connect with people wherever they are working from.
On another note, we worked with the government and Bermuda Tourism Authority on the launch of the Work from Bermuda one-year residential certificate. This was an initiative designed for the times we find ourselves in, because it offers non-residents the opportunity to work or study remotely here for a full year. As of mid-December, we had 587 applications with 508 approved. Of the approved applications, 244 are currently enjoying life on the island.
Would you say that these enquiries you had have incremented from this year to last year?
Regarding how the pandemic has affected investment inflows, Bermuda has remained open for business. This is not easy during this time, but we have been able to do so and it reinforces our reputation for operational resilience. We continue to welcome new companies, capital and investors throughout 2020, despite all of those challenges. We had 502 new international companies and partnerships registered in Bermuda during the first nine months of this year, reflecting to a 5.7 percent increase compared to last year. The Bermuda Stock Exchange has had a record year with approximately 94 percent of the global issuance of all ILS securities coming to Bermuda. Bermuda continues to be at the forefront of global capital raising with estimates of USD 15 billion of new capital deployed into the reinsurance sector over the last several months. We are starting to see the new wave of insurers and reinsurers, who are establishing themselves in the wake of the pandemic because of the Bermuda platform.
As the recent news about the vaccines fill people around the world with hope for the future, how are you preparing for the rebound in 2021?
The vaccine has the potential to change everything in a positive way. We are looking forward to receiving our share of vaccines in January. However, I do not think anyone expects things to return to 'normal' immediately. There is certainly cause for optimism about Bermuda's prospects in 2021. At the BDA, we are planning for a hybrid of activities, some in person and others through virtual events. Hearing our industry stakeholders, the expectation for the first half of the year today is not dissimilar from the current model we have now. We hope to see things change to allow in-person meetings and business visitors in Bermuda in the second half of 2021.
What are some of the latest initiatives that have come out of the Bermuda Tech Summit of last October? How do you plan to carry the event's momentum forward?
We were pleased with the 2020 Tech Summit, attracting more than 700 registered guests from 36 countries. To anyone who has not seen it, you can view all the sessions on the BDA's YouTube channel.
Bermuda is fully committed to being at the forefront of global commercial trends, especially when it comes to the financial services industry. This summit clearly demonstrated our focus on realizing this opportunity of innovation it presents.
There is a momentum in this phase that will drive further developments. We have a new 'Class T' or test license for digital asset business, which is expected to be introduced by the BMA after legislation was recently approved in the House of Assembly. The government has already created sandbox environments for the development of the Insurtech industry and is in the process of creating additional sandbox frameworks, so Bermuda can become an ideal testing ground for new technologies in a range of industries. We see on the horizon Bermuda becoming a focal point in the reinsurance and insurance industry for climate risk, and hopefully, creating a platform for beta tech testing in that space.
What does the 'Bermuda Central' campaign tell us about doing business in Bermuda? What are the key messages being transmitted by the different themes embraced by the campaign, such as 'Continuity Central', 'World Central' or 'Talent Central'?
It is critical that we continue to actively engage with clients and markets around the world. The Bermuda Central campaign is a creative and targeted way of doing this to complement all our efforts. It allows us to put the spotlight on many different aspects of Bermuda under a simple, unifying theme and it can be expanded across all other areas where the jurisdiction is a major global player. The big benefit for us is that it showcases and highlights our strengths as a premier jurisdiction.
It begins with 'Continuity Central', a theme which makes the point that Bermuda is open for business and has been supporting clients throughout the pandemic. Then it moves on to focus on three other jurisdictional stories: 'World Central' emphasizing the islands role and support for the global business ecosystem, ;Transparency Central' highlighting Bermuda's gold-standard regulatory and compliance regime and then 'Talent Central' underlines the human capital here to support business growth initiatives. However, the campaign also promotes three relevant industry themes: 'Risk Central' which is self-explanatory, 'Tech Central' which is growing and 'Family Central' which focuses on a high-net worth individuals and family office opportunities—an area of growth.
Could you share with us the views for the international readers of Newsweek about Bermuda's comparative and competitive advantages vis-à-vis other island economies? Where would you say are the most interesting opportunities today for foreign investors? What can you tell us about the momentum in the ILS space, an area where Bermuda stands out as the leading jurisdictions, a jurisdiction worldwide?
We are safe and stable with a quality pro-business environment that embraces innovation. When it comes to insurance and reinsurance, life insurance, brokers, captives and other related insurance-based opportunities including Insurtech, the success we have had so far with the class of 2020 and other new registrations continues to demonstrate the strength of our offering.
From a family office and high net-worth perspective, Bermuda is working on new legislation for an enhanced family office offering to support what we currently do in the trust and private clients' space at the moment. The fact that we also have a long history in climate and environmental risk management, as well as a strong ESG platform, will continue to ensure Bermuda's offer is compelling to the younger generation.
Clearly technology will continuously provide us with many growth opportunities. The digital asset business is one component of that, but we also want to see other forms of tech: Insurtech, Regtech, Software tech, Weather tech and Health tech. All should come to Bermuda as we develop the ecosystem for beta testing.
The surge in inquiries and applications for residency by investment programs across the globe in these last 12 months has not gone unnoticed in Bermuda. Could you please share the highlights of the recently launched Economic Investment Certificate program? What kind of short and medium-term goals are you aiming to achieve in terms of investment volumes but also strategic projects to fund?
The Economic Investment Certificate was launched on 1 March and complements other residency and work permit options already available. To receive residency rights for five years, individuals are required to invest a minimum of USD 2.5 million in certain Bermuda industries, sectors, charities, or government programs. This approach supports greater direct economic impact on Bermuda's economy and workforce.
After five years, EIC recipients are eligible to apply for the Residential Certificate for the right to reside in Bermuda indefinitely. In terms of short to medium term goals, the government has spoken about the impact of 100 people being granted the Economic Investment Certificate over the next ten years—understanding this has been created to appeal to a specific target market. This policy has been designed not only to attract new international investors to the island, but to provide a clear option for those who have already made significant contributions to Bermuda.
We have already started having conversations with individuals who have expressed a keen interest in applying for the programme and are now working with them, together with the Bermuda government, on the details of their application. Choosing where to call home is a significant decision, and having long been a destination of choice for high net worths, Bermuda understands how to meet, and exceed, individual and family needs. Throughout the COVID-19 pandemic, Bermuda demonstrated its ability to respond swiftly and decisively to remain a safe destination and the country ranks in the world's top 10 for testing and vaccinations per capita. Significantly, for those interested in living in Bermuda, the BDA offers a dedicated and personalized concierge service to ensure a smooth and efficient process.
One of the biggest trends emerging in the post-COVID-19 world is remote working. What kind of visitor do you want to engage with? How do you see the BDA working with longer-term visitor profiles?
The Work From Bermuda programme offers an opportunity to experience everything Bermuda has to offer first-hand—and that experience can be incredibly compelling. The remote working professionals coming to the island connect with the world-class business community here, gain an understanding of Bermuda's value proposition. We are already starting to see some looking to establish something more permanent, whether that is a company or an investment in real estate to call home.
The BDA has supported more than 150 direct enquiries – all from C-suite executives, business owners and remote working professionals—around the "Work from Bermuda" initiative through our concierge service, which provides business and individuals with a single point of contact to streamline the process of setting up in Bermuda.
We continue to see strong interest in that regard. Bermuda really is a great place to do business and a wonderful place to raise a family. You can live in an environmentally friendly country with all the efficiencies, sophistication and benefits of an international business centre but with the natural beauty and community vibe of an island nation. All of that is only 90 minutes from New York or a direct flight to London.