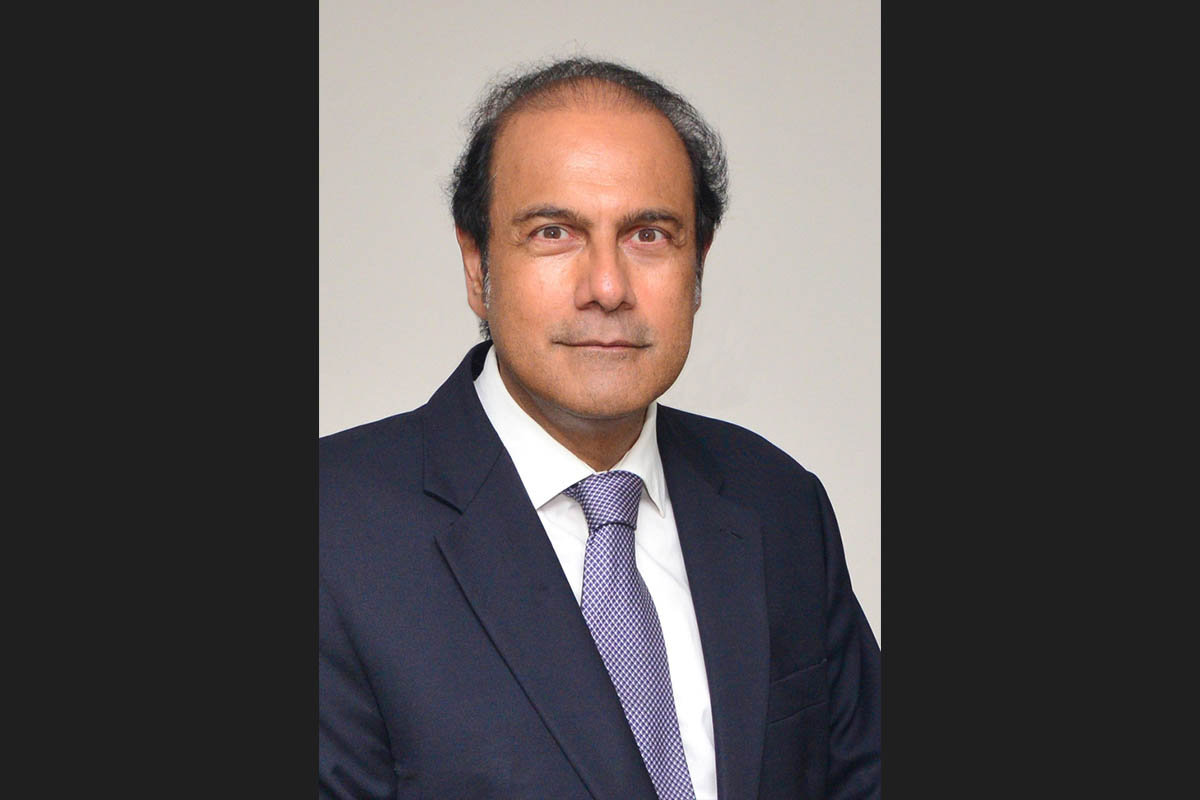 26 Mar

Bringing in the world
Louis Steven Obeegadoo, Deputy Prime Minister, Minister of Tourism and Minister of Housing and Land Use Planning, Mauritius, saw a tourism sector greatly affected that is now on its way back to full strength.
What is the essence of Mauritian culture, and what key elements combine to create one of the world's most well-rounded and attractive tourism destinations today?
Traditionally, Mauritius has been sold as a typical tourist destination offering sand, sea and sun. True it is, as I am sure you may testify to, we have wonderful beaches and pristine lagoons which provide great opportunities for water and sea sports. There are extraordinary resorts and five-star hotels around the island. That has been the traditional hallmark of tourism in Mauritius and on that score, I have no hesitation in saying that we can match any destination in the Indian Ocean area.
However, Mauritius has much more to offer than just that. Because it is a volcanic island and not the typical coral island, we have certain nature activities that other island destinations cannot compete with, such as unique formations, mountains, lakes, rivers, extraordinary tracks for hiking and mountaineering. Increasingly, our tourism is a mix of both. Our inland resorts are truly extraordinary. The post-COVID tourist's average stay is 12 days. They are afforded the time to spend three or four days away from the sea, but within a short driving distance, which is fantastic. We have a lot to offer there. The modern tourist is also more ecological. They are looking for green tourism. That is increasingly the trend. Nature tourism is something to be greatly valued.
I have been talking about the physical landscape. Mauritius is not just the main island. It owns also the lesser developed island of Rodrigues, which has absolutely stunning natural scenery with empty beaches. Again, there you have a lovely mix of sea and excellent trails for jogging and hiking. That is something we are now emphasizing much more than ever before.
Mauritius also has a unique culture and history. Remember, this is the place where people came from all over the world. The initial European settlers brought in slaves from mainland Africa, both East Africa, the Mozambique coast and West Africa, around Senegal and Cote d'Ivoire, but also Madagascar. Madagascar is quite distinct itself because people arrived from Indonesia thousands of years ago, so there is that unique cultural dimension. Then, the French brought a lot of artisans, skilled craftsmen, and soldiers from South India which was then a French colony. Then under the British rule came the North Indians and the Chinese. In the end, we have a unique mix that I have found nowhere else. We have evolved our own distinctive Mauritian culture, cuisine, clothing, music, and languages, particularly our own Mauritian Creole language, which is itself distinct from the Creole spoken in other parts of the world. That makes for an extremely interesting history. We are now, within the cultural tourism product category, preparing to propose specific cultural trails to allow tourists to discover the rich history of our country and the various strengths of the Mauritian culture. Specific events will be highlighted such as religious festivities.
Another area we are also featuring is sports. Mauritius is an excellent golf destination. Many international tournaments take place here. We are also extremely popular for kite surfing, sailing, fishing outside lagoons, and diving among our unique aquatic fauna and flora. We are also increasingly popular as a destination for MICE, including international events, conferences and seminars. We are a small country, but large enough to offer a diverse experience for those who might no longer be interested in just sand, sea, and sun.
Mauritius launched a premium visa program in a bid to attract more visitors to its shores. What does this move tell us about the key demographics you are seeking to attract people to the island, both for secondary residence or more long-term stays? What is your expected outcome of this program is attracting new entrepreneurs, remote workers and retirees to the country?
Long-term tourism presents incredible prospects. COVID-19 accelerated something we noticed 10 or 15 years ago: increasingly people in developed countries no longer necessarily want to live and work there. We are talking about two different phenomena. The first is silver tourism, people who are nearing or have reached retirement age and want to spend the rest of their lives in a setting which is pleasant, new, different, safe, affordable, and which offers what they would find back home in terms of entertainment and health services. Mauritius is positioning itself through instruments like our premium visa precisely to allow people in that category to come and happily live out their retirement. That is seeing a tremendous success, as we received 2,550 applications between December 2020 and April 2022. For Mauritius, this is extremely interesting from a financial perspective because, if we are talking about attracting quality over quantity in terms of tourism spending, silver tourism is indeed extremely appealing. It is estimated that a person coming to Mauritius on a premium visa would spend 15 to 20 times more than the average tourist.
The second phenomenon refers to what are now called digital nomads, or people who are still in their prime, young families, dashing young professionals who want to live abroad and work online, with a qualifier. Some want to work online, and some want to have a physical working environment outside North America or Europe. Mauritius is at a stage of its development where it must imperatively attract skills and competencies to fire the engine of economic growth in the next stage of development. We have been talking about financial services, and that is just one example. I could refer to the ICT industry as well. All that makes for very exciting prospects, and we are in the process of commissioning a 10-year development tourism strategy. We will map out what lies ahead because this has major implications. It is not just about bringing individuals into Mauritius. It is about the health and education infrastructure for young families, the entertainment industry, and, most importantly, housing and land. Someone who comes to live here would presumably want to live within a 15-minute drive from the sea, either on the beach or very close. This has huge implications in terms of land development planning, and we are also in the midst of finalizing our national land development strategy for the next 20 years. The previous strategy dates back to 2003.
How do you evaluate the country's competitive advantages in attracting remote workers, in terms of stability, internet connectivity, good weather, and other factors?
We are a place that offers pleasant living. First and foremost, our people differentiate us. Mauritians are reputed to be very open. Our island nature makes us fascinated by anything from the outside world, which makes us welcome any and every tourist with our arms wide open and a bright smile. Mauritians are known for their hospitality, and the experience of a tourist in a Mauritian hotel is the ability of the waiters and the hotel personnel to speak English, French and other languages. Mauritians are extremely good at languages. They catch onto Spanish, German and other languages they hear. We have a high literacy rate among our population as the majority of our people have been schooled up to O levels at least. For the tourist, it is important to be welcomed, to be understood, assisted and helped.
Secondly, we are a developed country, one of the richest countries in Africa in terms of our per capita gross domestic product, which attained the status of a high-income country just before COVID-19 struck, but were immediately relegated to the rank of a middle-income country. Nonetheless, that is reflected in the infrastructure: the roads, communication facilities, internet connectivity and mobile phone networks. No tourist, no businessperson, no active retiree, no young professional would have any difficulty in communicating with the outside world. It is a pleasant place in terms of shopping facilities, entertainment, nightlife and stability. This is a democratic country, the most accomplished democratic experience in Africa. We have a very vigorous democracy with frequent changes of government while, nonetheless, being very stable. We boast of a free press that is very critical, as it is bound to be, of the government of the day. We have enshrined constitutional freedom of speech and freedom of religion. All the major religions of the world are present in Mauritius. You can find your place of worship whatever your religion may be. In terms of health facilities, we have an excellent public health system that stood the test of the COVID-19 pandemic. We were never overrun in terms of number of beds to population ratio and medical practitioners to population. We are right up there in the same league as the developed countries.
Mauritius also has a very well-developed and elaborate financial system with the sanctity of private property guaranteed and the facility for investment and financial transactions. Basically, why would you not retire or work and live in Mauritius?
Can you update us on the targets established in your latest tourism strategy? What are your expectations for this year and next, and how is the post-pandemic recovery coming along?
Pre-COVID, Mauritius attracted between 1.3 and 1.4 million tourists a year, which is roughly a 1:1 ratio of our population. That made us a very successful tourist destination, tourism representing, directly and indirectly, around 25 percent of our GDP, perhaps a sixth of our workforce. The potential is huge when we compare ourselves to other tourist destinations: Mauritius could easily welcome three, four, five or six times that number. We have the capacity and the potential, which was why even amid the COVID pandemic, the number of investment projects in the tourism sector queuing up for government approval was stunning. These ranged from wanting to build new hotels, develop new resorts and enhance the tourism product. These people were clearly not bothered by COVID. They saw Mauritius as a great investment opportunity, and that says a lot about the promise of the future.
We made a tough choice of prioritizing the health of our population above immediate economic concerns. Our borders remained closed for almost 18 months. As a result, we experienced the worst economic recession since economic history was first recorded here, with a cumulative recession of about 14 percent over two years. In terms of foreign exchange earnings, this was a terrible burden. But we had to do it, and I must say, based on WHO statistics, percentage wise, the number of Mauritians affected by COVID and the death rate compares favorably to most of the outside world. That was our choice and history will be the judge as they say. Now, the point is to rebuild. We reopened our borders in October of last year. October and November were excellent with a recovery rate of around 40 percent. Then omicron struck and our main tourism markets, France, for instance, were terrified by what was happening in our next-door Reunion Island which is French. We were listed as scarlet red, and in turn, there were blanket travel bans imposed on southern Africa. South Africans could no longer travel to Mauritius. December and January were not brilliant at all. Since February things began to tick off again and we have now reached a recovery rate of nearly two-thirds. Our main market, which is Europe, which accounts for two-thirds of our tourism is doing extremely well. The U.K., Germany and France are doing very well indeed. Spain, Italy, the Netherlands and Belgium are picking up fast, so we cannot complain as concerns the European market; likewise for South Africa, which represents around 10 percent of our tourists. For three-quarters of our main tourism market, things are working out beautifully. The other tourism markets are more opportunity markets. China remains closed to the external world, India has only just reopened, and the Middle East is picking up. Saudi Arabia just started direct flights to Mauritius again. The prospects look very good. Planes are full and it has been like that since February. Apart from Russian and Ukrainian—tourists who are not very significant in Mauritius—things are picking up across the board. For March, the British market has experienced a 92 percent recovery. We are nearly back to pre-COVID levels. It is extraordinary and it makes me very optimistic. Considering that we had a bad month of January, and it started to pick up again in February, as opposed to the pre-COVID levels of 1.3 million, we are looking at a million tourists this calendar year.
What is your strategic vision and what do you most hope to achieve?
In both tourism and financial services, we are getting back on our feet. Having come off the grey list, Mauritius is open. The tourism promotion agency's slogan now is Mauritius Now. In financial services, FDI is critical. In our economic recovery, we are targeting a growth rate of more than six percent this year. We shall see what happens. Inflationary pressures are, of course, the order of the day. Like all countries we are indebted, but the strength of Mauritius has always been in private-public partnerships. It is a mixed economy and always has been. We have a liberal economy with a strong welfare state. That is the unique Mauritian model.
In the 2022 tourism strategy, we are relaunching tourism as "One Mauritius" in terms of coordinating activities within the public sector so that the Economic Development Board and the Mauritius Tourism Promotion Agency, and our embassies abroad work as one to make Mauritius one, and to spread the word that it is Mauritius Now. We are open and welcoming, and the opportunity is there. One Mauritius is not just proper coordination for optimal delivery within the public sector, but also working hand in hand with the private sector. This tourism strategy is not the outcome of thinking within the Ministry of Tourism, yet of a private-public joint working group. We have decided to maintain that in terms of monitoring implementation. The captains of the tourism industry are sitting with ministers and key senior officials within the public sector, not just tourism but also the Mauritius Economic Development Board and Ministry of Finance, thinking and working together to make things happen.
The focus of the strategy is threefold, working on the demand side, focusing on the one hand on our main markets, as I said, and on opportunity markets. The goal is a million tourists this year, intending to get back to 1.3 million and beyond. Then over the next 10 years, the sky is the limit. On the supply side, this is about enhancing the overall tourist experience with eased sanitary restrictions. The only restriction now is a COVID test upon arrival. We have opted not to do the test before embarking. Here it is the reverse. When you arrive, you go to your hotel and have a rapid antigen test, which is extremely easy. Even if you are positive, you can self-isolate for a few days here at the hotel with all the facilities. The other focus is long-stay tourism. We are looking at a calendar of events, nature-based inland tourism, cultural tourism and quality assurance. The key challenge, which is the third element of the strategy, is bringing demand and supply together in terms of air connectivity. Our major constraint right now is the lack of air seats. That is a challenge because the airlines are not running at pre-COVID capacity.