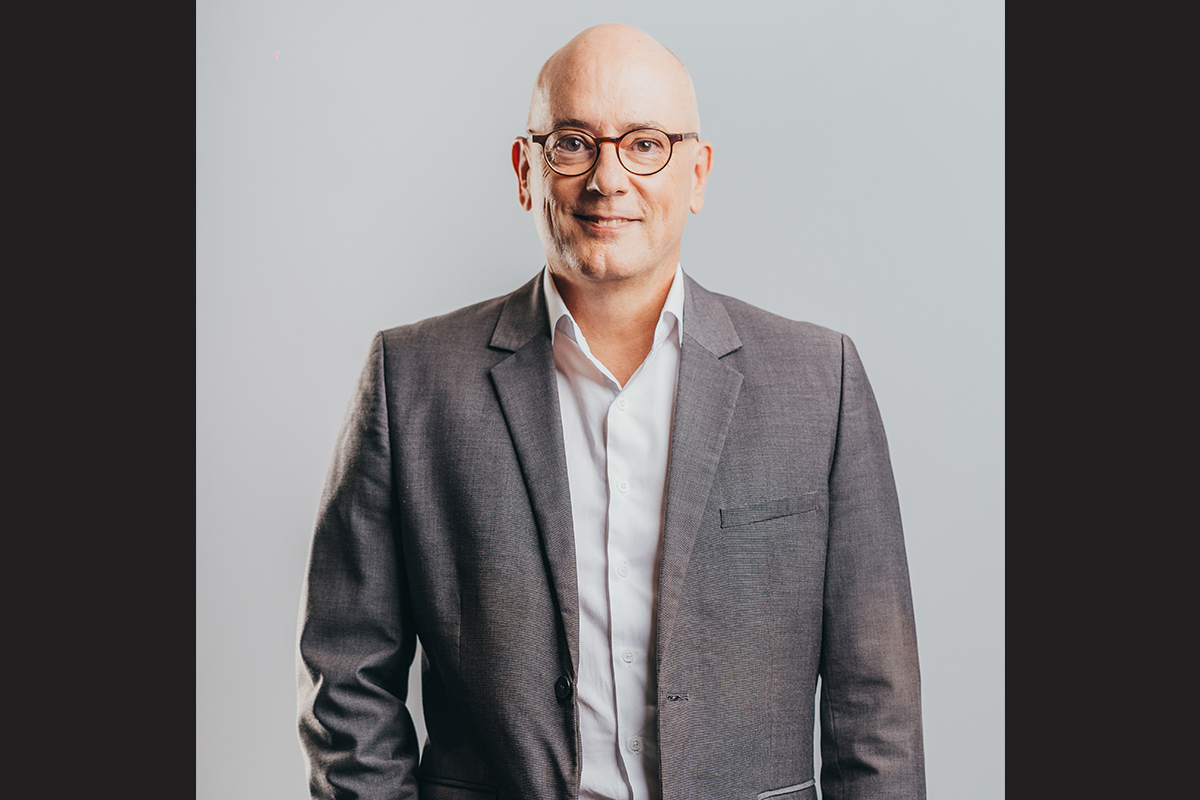 13 Apr

Building Smart
Joel Bruneau, Managing Director, Medine Property, is leading the charge to build a smart city in Mauritius that will show a path to the future.
Mauritius has a long track record of being among the top-rated African economies due to its ease of doing business, political stability, and economic freedom. Despite the challenges presented by the COVID-19 crisis, it remains a secure investment destination, particularly for real estate. Why is Mauritius such an attractive place to live and work, and how does it differentiate from other countries in the region?
Mauritius is a tropical country with an enviable climate and lifestyle. The country enjoys political, social and economic stability and boasts a strategic location as a hub between the African continent and the Indian subcontinent. Over and above, Mauritius offers investors a welcoming and conducive environment for doing business. Mauritius is a low tax jurisdiction with an advanced infrastructure, with the government continually investing in roads and light rail transit to connect all parts of the country. The Mauritians are also very likable people!
The first integrated resort schemes were introduced in the early 2000s to facilitate the acquisition of resort and residential property by non-citizens on the island and were products intended for high-net-worth individuals. Today, Mauritius offers opportunities for foreign investors to acquire assets under the Smart City Scheme, for instance by purchasing built residential properties, serviced plots of land or acquire service land as investor and develop specific projects.
Acquiring a property of a minimum value of $375,000 within these designated schemes gives foreign nationals the right to apply for permanent residence. I believe that Mauritius has everything to gain by attracting foreigners to the country, not only tourists but also those who wish to purchase a property, young people or retirees who will live here and make the economy more buoyant. Economic growth is directly linked to the growth of a country's population, organically and by immigration. Good examples, to name a few, are Singapore, Dubai and Hong Kong.
Medine Property has come a long way from its roots in agriculture in 1911 and is now a key developer of the nation with its flagship Uniciti project. The development scope is enormous and has been quite successful, with $3.5 billion already attracted back in 2018. What milestones has the company passed under its master plan, and what key future developments does the company have in the works to make Mauritius an example in the region?
Medine is a 111-year-old company that is listed on the Stock Exchange of Mauritius and whose investor community provides the financial capital that drives its long-term growth. Among its key shareholders is the Mauritius Commercial Bank, one of the leading banks in the country. Medine has been a major player in the sugar and cane industry on the island for more than a century. The group has successfully transformed its operations from an essentially sugar-based industry into a diversified group, structured around four core business areas: agriculture, leisure, property and education. As you know, Medine has developed Casela Nature Parks, which is a nature, conservation and attraction park, something quite unique in the region. Additionally, we have diversified into other types of agriculture such as vegetables production, value-added products.
In the early 2000s, in the context of this diversification, the group created a master plan to develop its 10,000-hectare landbank, which is strategically located on the west coast of the island. This landbank represents roughly six percent of the country's total area. We have a responsibility to sustainably develop a thriving community in the west and, along with that, we need to look as well after the social growth of our communities living within the company's catchment area and find ways to reduce our carbon footprint. On top of this, we need to look after our shareholders' interests in the company. It is a delicate balancing act between our different stakeholders.
In its master plan, Medine spelt out its ambitions to develop an urban node, which extends over 350 hectares and is known today as Uniciti, Medine's smart city. It sits on the main junction of the west coast. Its intended mixed-used developments aim to provide its residents and users with a high-quality city life, and to ensure its economic, social and environmental sustainability. Today, Medine's smart city boasts a 21,000 square-mile business park, retail mall, schools, universities, a sports center, and we have also now embarked on a few other residential projects. Uniciti also offers a wide array of serviced land parcels that potential investors can acquire for their own residential and/or commercial projects, as well as several off-plan residential built units. Essentially our vision now is to urbanize the west region in the most responsible and sustainable way possible.
The concept of smart cities has moved far from simple discussions to concrete developments in major urban centers around the globe. They're not only transforming physical spaces but also how communities interact with each other. What kind of advantages can smart cities offer citizens who live there, and what are Medine Property's goals in transforming Mauritius' communal space?
Our vision at Medine is to create a thriving urban lifestyle that caters to a variety of different audiences. We are developing a complete range of housing options, from villas and townhouses to one-to three-bedroom apartments to affordable housing, to achieve a diverse social mix. We've invested in our common and lifestyle facilities, commercial areas to ensure they are of a high quality. Our existing and planned green infrastructure is available to all users of the smart city. The wider infrastructure has been designed to promote smooth mobility and encourage people getting around on foot, by bike and electric scooter, etc.
What other disruptive technologies are you using and what will have the most impact on your up and development, and how are you utilizing these tools to bolster your own activities?
To be very blunt, the 'smart' component is more about promoting smooth mobility and connectivity between the different residential, commercial and office spaces/mixed use spaces. That said, we do use tech intelligently for efficiency gains and to improve our stakeholder experience, including within Medine. For instance, we have deployed an efficient optical fiber network backbone, WIFI hotspots across the smart city, IoT-enabled sensors for smart energy consumption, an energy data management system for automation and recording of energy usage data for more efficiency, and so on.
Our smart city planning has considered soil and water ecosystems to ensure resilience. Our city is 'green by design' as we have integrated the ecosystem by respecting the green and blue corridors of the site, and by creating eco-drains.
In terms of construction and running a smart city, our aim is to be prepared and to put everything into the ground now to be future proof. But IT has to serve a purpose. We want to foster a quality of life that you cannot find anywhere else. I would love to see people walking or using electric bikes or EVs to get to work and to the gym and leaving their petrol cars at home. Obviously, it will take a bit of time to incorporate EVs. We need to get the right product, a way for people to buy them, and the right laws to recognize that these cars are roadworthy.
You have been with Medine Property for over a year a half and took up the lead position during a time of immense change. You have over a decade of experience in real estate in various leadership roles and have a lot to bring to the table. What are your ambitions as managing director of Medine Property? What kind of future do you see for Uniciti?
I was actually with Medine between 2007 and 2011 and came back. Furthermore, it has improved my own quality of life. After many years of having to commute to the south of the island, I now work quite close to home. In terms of personal ambitions, I would like to help my team do their best. I tend to be a bit of a workaholic. For example, just recently while on a trip to Bonn for medical reasons, I ended up striking up a deal and scheduling meetings while in the hospital. Perhaps not the best example to emulate.
Medine owns six percent of the landbank of Mauritius, as I said, and we are responsible developers. I am very much myself committed to that vision. I have a very clear role which is to make sure all these developments happen in a way that it is responsible, that integrates and considers local communities, that is respectful of the environment and of biodiversity, and that also takes shareholders' interests into account. This is a delicate balancing act. We are much involved in local communities, we fund and support a lot of NGOs in the area, and our aim is to, as far as possible, participate in and enhance the livelihoods of local communities.
What is your final message to the readers of Newsweek?
It is important to note that Medine is a company that is listed on the Mauritian stock exchange. Our shareholding is spread out among small to medium-sized to large entities such as the Mauritius Commercial Bank, our key shareholder. We are a hundred-year-old company with high standards of governance.
In line with the Mauritian authorities' objective of increasing the share of renewable energy to 35 percent by 2025, Medine, in partnership with Akuo Energy Mauritius, has invested in the production of renewable and green energy with the setting up of a 17.5 MW photovoltaic farm on a plot of land of 21 hectares belonging to the Medine at Henrietta.
The photovoltaic farm produces 27 000 MWh of 100% green energy, all of which will be injected into the local power network and should meet the electricity requirements of 12,115 Mauritian households while reducing the environmental impact by 21,516 tons of CO2 a year.
People buying any kind of product with Medine can be reassured of our commitment to sustainable development and of our credibility and sincerity. I am firmly convinced that the west is among the best places to live in Mauritius and that Mauritius itself offers an incredible lifestyle as well as many other benefits, including on an investment level. Our smart city, Uniciti, is located in close proximity to the beach and to nature reserves while remaining within easy reach of the centre of the island. We offer the excitement of a thriving urban center alongside an amazing coastal lifestyle.