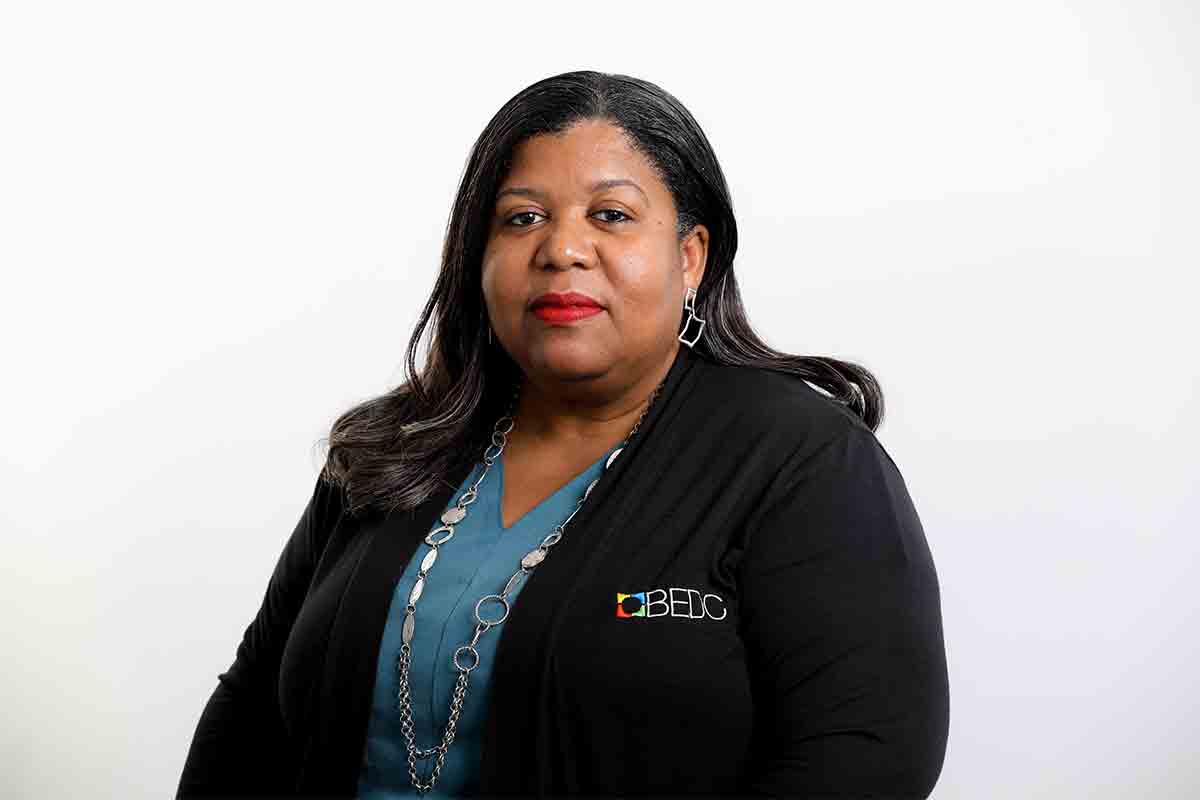 13 Jan

Cautious optimism in the aftermath of the pandemic
Erica Smith, Executive Director, Bermuda Economic Development Corporation, explains the strategic plan to build upon the country's inherent entrepreneurial spirit
Let us begin our interview today by discussing the important role that entrepreneurship has in the development of the social and economic fabric of any country. At the global level SMEs represent 90 percent of businesses and contribute to more than 50 percent to employment. In the case of Bermuda, to what extent has the nation's entrepreneurial spirit and growth ambitions of its SMEs been affected by COVID-19?
Bermuda has had a long history of being entrepreneurial right from its discovery. We have been a resilient and innovative people. We have learned how to survive out in the middle of the Atlantic with not many natural resources to assist us in navigating the world. We had to figure out how to bring value, not only to our people but internationally to the world. We have been very creative as we have transitioned through different revolutions, from agriculture through to the industrial side and now in financial services. Looking to the future on how we position ourselves, SMEs have played an integral role. Even though we have a really established base of international companies being in Bermuda, as their chosen jurisdiction of doing business, we have had thousands of SMEs supporting those international businesses in order to deliver the products and the services that will not just support Bermuda but will also reach the global market. We consider our SMEs to be the lifeblood of Bermuda's economy and without them existing in this country, it would be very difficult to be able to achieve anything internationally with regard to those larger companies. Everything from support in the legal field to the accounting profession and the financial institutions, credit unions and banks, right through to health services and life-style businesses, SMEs play a critical part. I think that they also contribute to what makes Bermuda unique. We have built a reputation on excellent service, a friendly disposition, survivability and resilience. I also believe in our ability to be creative and innovative as a people, which is necessary.
Reacting quickly to the challenges brought about by the pandemic has been an absolute necessity for all. Under your leadership, BEDC has demonstrated this year how flexible and agile an organization is, when needing to support and look after Bermuda's entrepreneurs and SMEs, who, because of their size, tend to be quite vulnerable to shots of this magnitude. Tell us, your experience at being at the BEDC and what kinds of critical funding and support programs you have launched during this time?
BEDC has been emulating what is necessary for our clients, SMEs, to be able to pivot quickly, delivering products and services to the consuming public. Our customers are entrepreneurs and businesses that have been in existence for many years. We immediately shifted the way we deliver our services in order to be able to digitally and virtually support the businesses. We also knew that we had to ramp up our resources quickly. We needed to grow beyond our full-time staff in order to serve the multitude of questions and requests for support in every single way. We are also grateful that the government recognized the need to have some additional financial resources available for small and medium-sized businesses. They have allocated USD 12 million to assist with funding and help SMEs sustain themselves as well as navigate during and after COVID-19. As BEDC, we also modified our products to be able to make them accessible and more affordable to businesses. We reduced our interest rates with regard to our financing products. We also cut our fees. We extended entrepreneurship education and support mechanisms so that businesses have a lifeline to reach out to even if it was not financial support needed. We dramatically increased our webinars on all types of topics that would be relevant to businesses during and after the pandemic, sharing information on how to navigate, cut costs , negotiate better rates and fees, or even partner up with other businesses in order to survive. We were able to get some help from our colleagues in other agencies with regard to navigating applications for funding and helping to have manpower resources available to assist these businesses. We were able to expand our outreach to make sure that as many businesses as possible understood what was happening, as well as what the government and ourselves were prepared to do in order to assist them. This was not just hitting Bermuda, but the entire world. We wanted to help them pivot and think about their businesses in a post-pandemic world. That has resulted in many local SMEs embracing more virtual working and delivery options. These are all areas that we were desirous of having in Bermuda, but just were not available widespread pre-COVID-19. A lot of businesses have taken advantage of reducing their overhead and infrastructure needs, while embracing technology to not just hold onto their customer base, but also expand it. Many have realised that it is not always necessary to have a physical location to operate out of.
Since your appointment to the helm of BEDC in 2014 you develop a robust outreach program and many networking opportunities through a diverse range of events, like the recent Global Entrepreneurship Week E-Monday or the Women's Entrepreneurship Conference. How successful have these events and other initiatives adapted to the virtual world?
We were planning for both scenarios, to continue to hold events in person or virtually if needed. Our customer base and clientele embraced the fact that we could still deliver great content and great networking opportunities and contacts for them in a virtual way. We saw success with regard to holding our Women's Entrepreneurship Day Conference virtually with over 200 attendees. We were able to be creative and innovative in terms of holding a fresh conference with great women, international and local speakers, highlighting some of the fantastic local female-owned businesses that exist in Bermuda. By also delivering gift bags and a thematic meal to every participant, we tried to provide a full conference event from home or the office. That was pretty innovative and we got a lot of great feedback for that. E-Monday was an initiative that we had a few years ago, which faded a bit, as it did not have continued uptake. However, with COVID-19 hitting the globe, businesses started showing interest in e-commerce and online platforms. This initiative, as a result, was very successful this year, allowing businesses to get themselves out there during the re-emergence of e-platforms. I also think that, even though people usually prefer to have a face-to-face contact opportunity, utilizing virtual platforms has allowed businesses to understand that their reach and influence can be beyond Bermuda. There are some positives emerging out of COVID-19 and the pandemic, that I can see sustaining themselves in the future. Every business recognises going forward that no matter what happens with COVID-19, they have to have a market that is not limited by the geographical boundaries of Bermuda.
The analysis made in the last week's vaccines have given us hope for 2021, that it will be a solid year of recovery with many countries getting to prepare for the tourism rebound. In some cases, like Bermuda this has already been done. Is the boost in confidence being felt among Bermuda's SMEs today? What kind of training and upscaling programs have you launched to help these small businesses stay afloat during this period of minimum visitors and to prepare for the comeback in 2021?
I am cautiously optimistic. I think the government's launch of the Digital Nomad and Work from Bermuda programme has really bolstered confidence in the entire island, not only in terms of SMEs. That confidence has been tempered by the reality that we still have COVID-19 existing. I think that there is optimism for what will happen as a result of the introduction of those vaccines. On the business and SMEs' side, I think that they see the opportunity for some progressive revenue growth thanks to those vaccines. Business is hopeful that consumers can feel comfortable and safe enough to be able to patronize businesses in a normal way. It will still take some time and everyone realizes that. However, I think that they understand that the vaccines are one of the solutions that will help them reach a bit of pre-COVID-19 normal state. BEDC has a robust entrepreneurship education regime. One of our values is to position entrepreneurs for success and one of the ways to achieve this is by exposing them to best practice and knowledge to help them have the most successful business they can. Before COVID-19, we provided many seminars, workshops, and courses as well as an incubator programme. As a result of COVID-19, we have scaled up tremendously. I would say that every week since April, we have had some type of relevant webinar, to help businesses become more resilient and navigate past this pandemic. It has been exhausting, but it is necessary to ensure that small and medium businesses understand everything they need to do to get past this. That ranges from understanding what incentives and concessions are available right through to ways of negotiations with landlords over rents. We also have done a lot of work in terms of our website, to ensure that we have as much information as possible available on it.
How do you see the BEDC engaging with this profile of visitor, under the Digital Nomad programme? Are there any synergies for global entrepreneurs and businesses that can be forged?
We can see an opportunity for partnership through the Digital Nomad initiative. If people are starting a business in Bermuda and want to partner with some local businesses, we can provide them with advice and support, navigating them through the Bermudian market, along with our partners. On another note, we are trying to re-adjust our hospitality businesses and work with the Bermuda Tourism Authority to position them alongside our health and lifestyle businesses. To be able to offer at a higher quality and broader range of innovative services is also real important when it comes to Digital Nomads. I think that based on all the statistics we have so far, they're higher-net-worth individuals that have the ability to come and work from Bermuda. As such, our hospitality businesses, then need to provide products of a certain quality that meet the needs and expectations of this new consumer. We have been working to try to position our businesses and clientele accordingly and to be very aware of the profile of these new customers as well as their needs. In general terms, we are really trying to position local SMEs to offer a genuine Bermudian experience with quality products and services that these new residents cannot experience anywhere else.
What are some of the country's comparative and competitive advantages vis-à-vis other island economies? Where would you sell the most interesting opportunities for an entrepreneur looking to set up a partnership with a Bermudian business?
I believe that Bermuda is quite a unique country. It has a tropical climate, which is pretty consistent all year round. There are lots of opportunities for real engagement with the population, as our residents are part of the quality of any experience. We are located relatively close to the United States. We have great immigration processes with regard to pre-US clearance. The ability to get products and services into Bermuda is relatively easy, without delays. We have a superior banking infrastructure. Our insurance and reinsurance infrastructure is dynamic. Visitors or anyone that want to come and live here are going to have both a global and bespoke experience. They can enjoy the best of both worlds – an urban adventure as well as the ability to have a countryside experience.
What would be your final message of trust and hope for the vast readership of Newsweek?
Bermudians are a genuinely inviting people. I have never encountered a population who is as open and friendly as Bermudians. Along with that hospitality, the government has a vision for our country and they are doing a fantastic job to get us towards that. The goal is to develop the island and position Bermuda as a hub for entrepreneurship and technology. The effort is also to create a solid entrepreneurial ecosystem that allows for innovation and creativity. I would encourage anyone who has interest in the aforementioned to reach out to us here at the Bermuda Economic Development Corporation or any of our sister agencies such as the Bermuda Tourism Authority or the Bermuda Business Development Agency, all who play a key role in supporting that ecosystem.