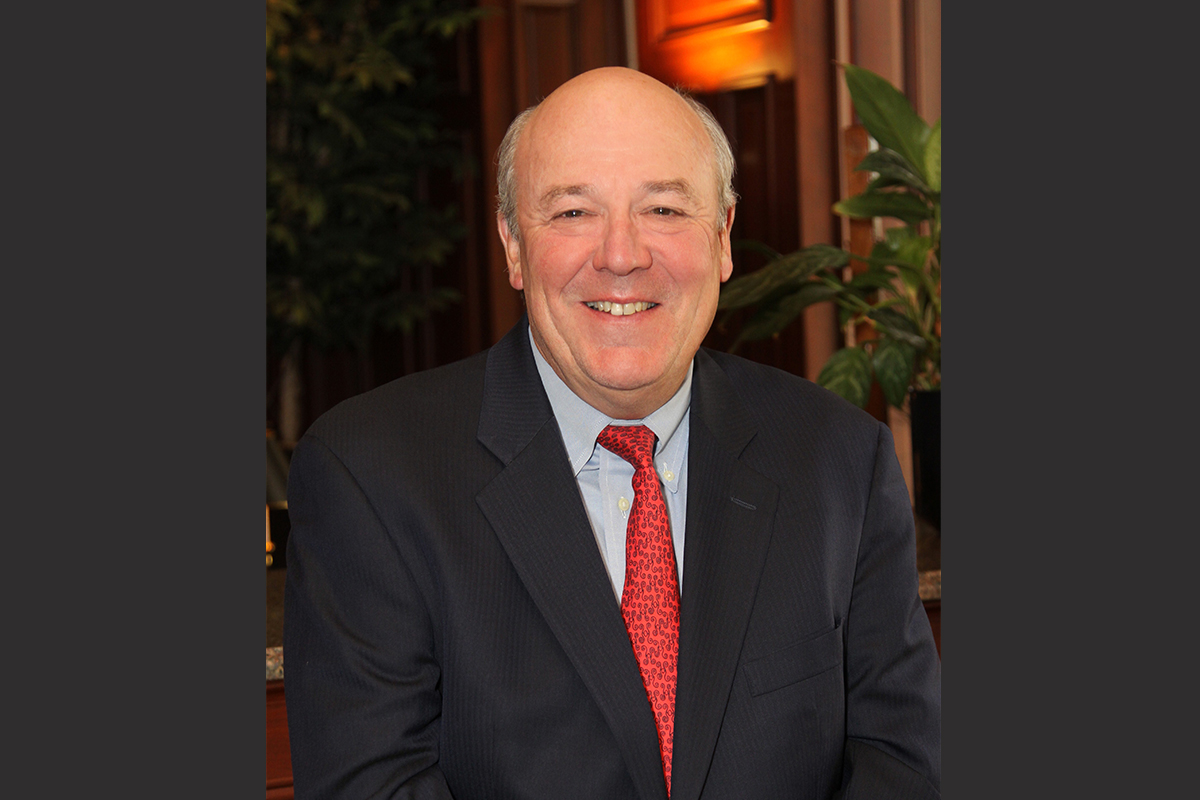 02 Jun

Achieving the American dream: how EB-5 plays a vital role
Robert W. Kraft, CEO & Founder, FirstPathway Partners, details the success of the EB-5 program and its positive impact on foreign investors
How did your company become an industry leading and globally trusted investment agency?
I became aware of EB-5 around 2002 while running a software development and manufacturing company that I had started in 1996. My interest in the EB-5 industry resulted from my involvement in Milwaukee's community, specifically its politics and economic initiatives. At the time of my company's startup, there were a lot of investments made in the U.S. from China. As a board member of the U.S. China Chamber of Commerce, I thought it would be great if we could attract investments directly to Wisconsin. I have done business with China since 1987, and I knew we would need a powerful reason to bring interest and investments to unknown places such as Wisconsin. This led me to further investigate the EB-5 program.
After selling my business and doing about three years of due diligence on the investment migration industry, I opened FirstPathway Partners in 2007. The industry was fairly fragmented at the beginning. I thought that if good business practices were brought to the EB-5 world, we could be successful. We have now become one of the most successful companies in the U.S. We have a 100 percent success rate on I-526 and I-829 approvals and on returned investor capital. We have contributed more than $1 billion to the economy.
What have you done on the bureaucratic side to support fair and transparent policy changes to EB-5?
I am humbled and proud to serve as President of the Invest in the USA (IIUSA), the largest advocacy group representing the EB-5 industry in the world for my fifth consecutive term. Through IIUSA I have made a lot of interesting contacts including leaders of immigration groups around the world.
FirstPathway Partners works in unison with some of the best immigration attorneys in the country, some of whom wrote the immigration law in 1990. The law was changed in 1992 and we spent a lot of time making sure the new requirements protected our investors. At the end of the day, it is all about making sure investors get what they want, which is efficient entry into the U.S. and their money kept safe.
My main priority is to get the new legislation passed. The EB-5 program technically expires on June 30th, 2021. I have spent as much time in Washington D.C. as I have in China, which I have visited over 66 times. We are building a national coalition of members of the House of Representatives and senators to see everything through before expiration. There are some excellent improvements to the program that will protect investors and make sure that best practices are followed.
The reformation of the EB-5 program is supported on both sides of the aisle in both the House of Representatives and the Senate. It is seen as an economic driver that allows for immigration benefits. It lines up well with what is currently happening in the country. EB-5 has been used for infrastructure projects in the past and is a big part of our economic recovery program. In the financial crisis in the 2000s, EB-5 drove a lot of economic development when other activities stopped–and politicians recognize that.
We are also active in the Grenada program and E-2 treaty investor visa to offer faster entry. These investors might also participate in EB-5 once they are in the country and can comfortably wait in the U.S. if they are from a backlogged country.
What major challenges does the EB-5 industry face in the U.S.?
Investment in any country's program is a big decision for individuals and families, especially in terms of uprooting from their country of origin. As part of their due diligence, they like to meet the involved stakeholders and firms that are providing their services and visit the project site. This is preceded by many face-to-face meetings in their home country. Currently, this cannot happen, which has caused a slowdown in the overall process. Another element that affected the velocity of the program was the increase in the minimum investment amount from $500,000 to $900,000 in 2019. However, for most people involved in these programs, it is not a sizable sum.
The biggest challenge has been the pandemic, which put the brakes on everything. People continue to do due diligence, but there has been less activity. Thankfully, we are beginning to see things pick up. The vaccine distribution has been phenomenally successful. This combined with herd immunity and hospitals and doctors knowing how to cope is really making the difference. Travel is returning, and things are returning to normal. The economy is ready to roar back.
What are the biggest source countries of clients looking to move to the U.S. by investment?
Historically, China was the largest market, followed by South Korea and Vietnam. We also do a lot of work in Taiwan, India and Dubai. Many investors through Dubai are from India. Russia is another strong market for us. There is also a lot of movement from South America, and we have an office there. We are active in Mexico. There have been several applications from Eastern Europe, Denmark, Sweden and Norway. People are interested in the United States. It is a personal decision. We are big believers in the U.S., and we try to provide the best face we can for our program.
Why is the U.S. an attractive market for those looking to gain citizenship?
Despite the way it is presented in the media, the U.S. is a phenomenal place. We are a country born out of immigration and are enormously proud of the people who have contributed to this land. The U.S. believes in the freedom and ability to make your own way. It is a country where you can have your beliefs and your individualism respected and celebrated. The possibilities here are endless.
In terms of technology, sciences, bioscience and the transformation of the retail industry, it is a great time to be in business or look for a new career. The country is growing significantly and looking for people who are sharp, aggressive and ready to invest. The EB-5 program was premised on entrepreneurs risking their money to create American jobs. We invite investors to participate in the American dream. This country was built on bright, assertive people with a vision, and for those people there is no limit to what they can achieve. FirstPathway Partners is looking forward to serving as many families as we can. That is why we are here. The best part of the job is seeing people achieve their dream.