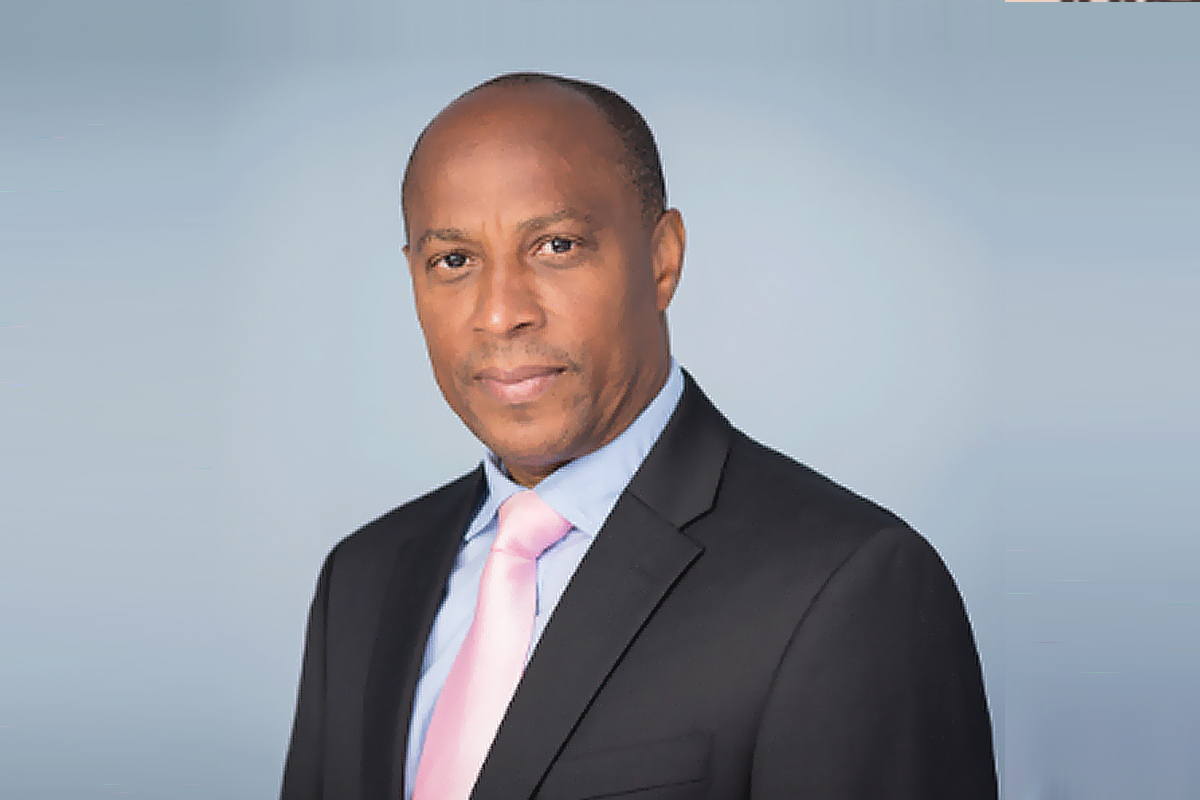 23 Sep

Citizenship by investment key in rebalancing economies
Nestor Alfred, Head, St. Lucia Citizenship by Investment Unit, outlines Saint Lucia's current citizenship by investment program and the importance of transparency and good governance for sustainable gains
What differentiates Saint Lucia's citizenship by investment program (CIP) from other programs in the region?
Saint Lucia is the last of the Caribbean islands to establish this program. Saint Lucia wanted to ensure that it was doing the right thing and learn from other islands like Dominica and Saint Kitts who created these programs many years before. Saint Lucia has recognized that the citizenship by investment program is a good platform to generate much needed revenue. We are heavily dependent on the tourism sector, which is fragile; we see this even more now with the pandemic. Saint Lucia must rely on other avenues to sustain its economic growth and development. We also recognized that if Saint Kitts, Grenada and Dominica were participating in these programs, persons who are given citizenship in these countries are also given rights to visit or reside in Saint Lucia.
Since our program is new, it is not very well known. Our numbers cannot be compared to those in the region. In Saint Kitts and Dominica, citizenship by investment is a primary sector that sustains their economies. So far, our citizenship by investment program does not make a significant contribution to our gross domestic product. However, it was instrumental in the reduction of government deficits in 2019. Saint Lucia has made various amendments to make the program more attractive and have a more significant impact on the economy. We are also creating respective legislation to allow digital nomads to come for shorter periods.
What key elements must be in place for CIP programs to be sustainable?
These programs are sustainable if they sit on a central pillar of transparency and good governance. The only way we can have long-term gains is to ensure that proper due diligence is undertaken in every single application that comes before us. We must change the narrative about measuring the success of these programs only by numbers. The success of each program must also be judged regarding proper due diligence required before granting citizenship. We need to protect our current citizens and show those who question whether these programs benefit economies that it is a sustainable model.
If you go to Saint Lucia's websites, you can find all information on our program and even more regarding what kinds of revenue this program generates for the country. Furthermore, Saint Lucia's CIP must present audited financial statements to parliament as a public document, enabling all stakeholders to see exactly what is happening within the program. Our government then ensures that we can transparently account for funds through its National Economic Fund, legislation aimed to guide collections and account for where money is spent. There are no government ministers that sit on the board of the National Economic Fund, only technocrats within the ministry of finance and two private sector individuals. Members who sit on the committee cannot decide where the money is destined, rather there is a specific legislative framework that guides them to put money towards social or infrastructure development or to ease the public debt. Saint Lucia has built the entire process around transparency and good governance.
The Citizenship by Investment Programme Association brings together various heads of the different programs in the Caribbean region. We all have a similar goal of making the programs sustainable in regard to their structures. The association does not have a specific policy mandate per se. We do not report to the government, which makes making the program more transparent easier as we do not require the approval of politicians. We work to ensure countries who have given us a visa-free status are protected.
What fiscal incentives does Saint Lucia have in place for individual investors and businesses thinking about moving to the country?
Saint Lucia has broad fiscal incentives that provide tax holidays for a maximum of 15 years that can be extended up to five years. The country focuses on specific areas of industry to drive economic growth, such as manufacturing and tourism sectors. We also have tourism legislation that provides certain fiscal incentives. Additionally, we have made significant amendments to legislation regarding international businesses to attract the transfer of head offices to the country, which has met with some success. There are no duties applied to all equipment and material required to set up a head office and get it running. Furthermore, if you employ 10 or more people, these employees do not necessarily need to be Saint Lucians, but a person with specific skill sets that you can bring to Saint Lucia to sustain your business proposal. With 10 or more employees, each are tax exempt.
A popular choice for citizenship by investment is through real estate. Can you give us your assessment of Saint Lucia's real estate market in this regard?
Saint Lucia has a direct and proactive approach to real estate under its CIP. We want to ensure that related real estate projects are not fast projects that investors leave and become white elephants. The first thing we do before an investor enters a real estate project or accommodation development is to develop a rigid framework that ensures transparency for all stakeholders, including the developer, investor and the CIP. We require transparent accounts of how the investment is utilized and project completion. We have approved two such projects in real estate. One is a 721-room development by a group called Galaxy Developers. The second is a three-star hotel with 220 rooms.
Saint Lucia recently revamped its alien landholding regime through which a non-citizen or non-resident can purchase real estate in the country to speed up the process. The program affords applicants and their dependents the opportunity to remain in Saint Lucia as long as they want and come and go without any hindrances. Prior to this, non-residents purchasing properties could only remain in the country within a certain period of time and were then required to leave and come back. This new dimension makes investment much more attractive.
How did the COVID-19 pandemic affect Saint Lucia's economy and the CIP?
Saint Lucia's economy prior to COVID was quite stable. It is traditionally heavily dependent on the tourism sector, which successfully established direct flights from Europe and North America. The COVID-19 pandemic has had a devastating impact on the island's economy. However, the country has found ways to keep the tourism sector open. We currently have a total of about 5,000 tourists who reside in various COVID-certified hotels. The island is now looking at various ways to sustain itself and grow, with the citizenship by investment program being one of these areas. The program showed increased and sustained numbers even prior to pandemic.
The crisis saw change in dynamics, and we are now experiencing a community spread. The rise in numbers is underpinned by the concept of international mobility, meaning the ability to move when one wishes to move. This is the primary reason that a person seeks second citizenship, even more so now with the advent of the COVID-19 pandemic. Citizenship in Saint Lucia comes with a visa-free status for 146 countries. Persons using our passport can move throughout these jurisdictions as they wish.
Why is Saint Lucia an attractive market to enter through investment?
We have very stable healthcare services. We have both public and private healthcare, with the private option offering more advanced and attentive services. Saint Lucia has one of the most developed infrastructural networks in terms of transportation and roads compared to others in the Organisation of Eastern Caribbean States. Saint Lucia has been put on the map in terms of education, with two Nobel Prize laureates who completed their A-levels in the country. While we do not have our own university, we share the University of the West Indies. We share common features with other Caribbean islands in having a good climate, turquoise waters and white beaches. However, what makes Saint Lucia truly distinctive is our hard-working attitu