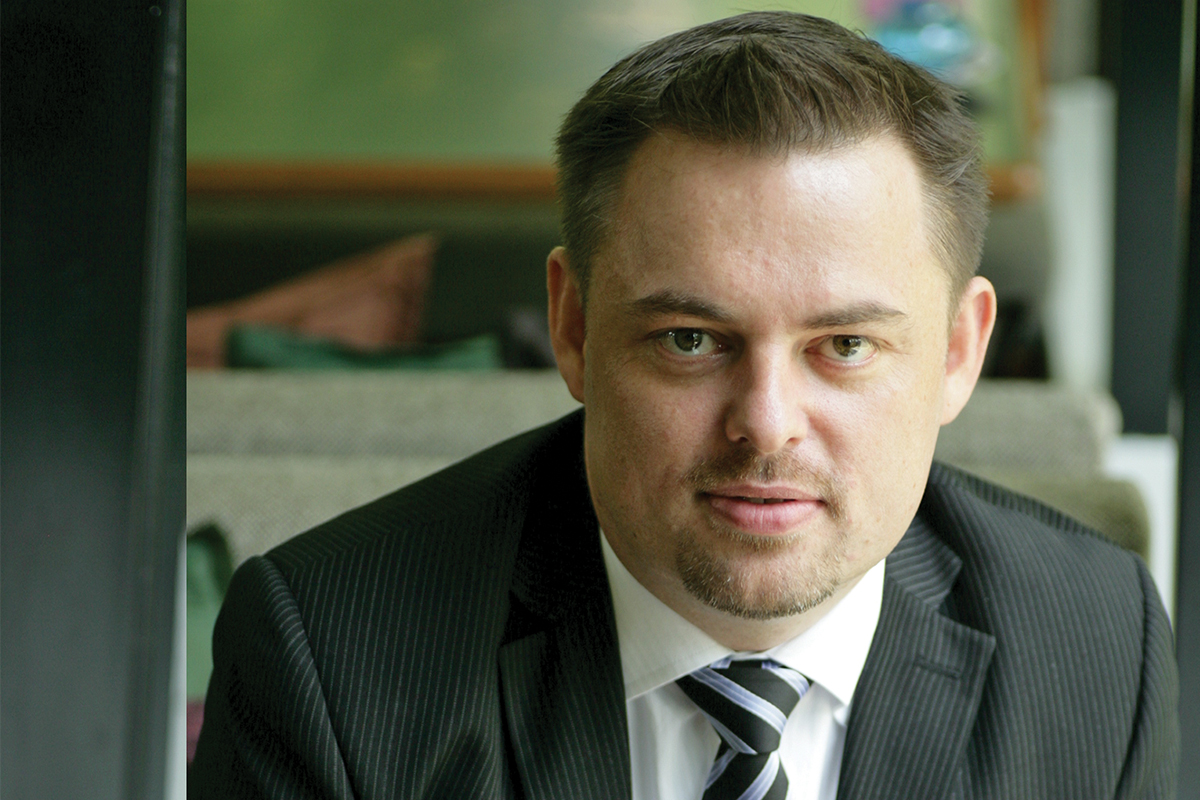 08 Jun

Enabling people to achieve their dreams around the world
James Alan Hall, Registered Migration Agent for Australia and Licensed Immigration Adviser for New Zealand, underlines the rise of investment migration
The pandemic has reshaped the 21.4-billion-dollar global investment migration industry. The overall growth trend seen in the last decade continues, but new dynamics have emerged during these last 14 months. In what ways has the pandemic affected investment migration directed to Australia and New Zealand?
Australia and New Zealand have suspended or greatly reduced many pathways, particularly general skilled migration, and most employer sponsored visas. Despite this, both countries have maintained their business and investment programs. Australia announced in late 2020 that it will double the business and investment program to the highest levels in history, going to 13,500 places from 6,682 previously. Both Australia and New Zealand have indicated they see these programs as important for the continued economic recovery from the pandemic.
Currently, one of the most notable shifts in the industry can be seen in the surge of enquiries coming from The Global North, countries like the U.S., Canada, or the U.K. However, emerging markets from the Global South continue to dominate the top 5 even though the U.S. has shot into 2nd place and witnessed over 200 percent growth as compared to the previous year. In your opinion, is this reconfiguration of the investment migration industry simply a short-term effect triggered by the pandemic or is it the beginning of a lasting trend?
Australia was the top country worldwide for inflow of high net-worth individuals, assessed as net wealth of USD 1 million or higher, in 2019 before the effects of the pandemic, with the U.S. in 2nd place and New Zealand in the 7th place. These are growing trends that started before the pandemic are likely to continue given the economic and political stability of these countries.
You established ANZMigrate in 2003, starting with Australia, your home country, and then added New Zealand to your portfolio after becoming a licensed immigration adviser in 2008. As jurisdictions, how would you rate Australia and New Zealand vis-à-vis other advanced economies? From a destination standpoint, what makes Australia and New Zealand such an enticing place to live?
Australia and New Zealand both rank highly on quality of life, safety, and healthcare global rankings. Australia's popularity is largely due to personal safety, temperate climate, English language, stable and well performing economy and high standards of publicly accessible healthcare. For investors in particular a significant factor in Australia's favour compared to the U.S. is the lack of inheritance tax.
While New Zealand is lower due to the smaller population size and intakes, it has also developed a strong reputation as a safe and stable environment resulting in many ultra-high net wealth individuals seeking residence primarily as a backup location should conditions deteriorate in their home country. I have seen particular interest from the U.S. with families who are concerned with the direction of politics in the U.S. and are seeking a more stable environment for the children, and future generations, to live in.
Certain industry experts speak of investment migration having matured to become a sophisticated investment choice and a powerful diversification tool. Do you share this view? From your perspective as a seasoned practitioner, what are some of the most significant elements influencing the decisions of high-net-worth individuals today when it comes to investment migration?
From my experience investment-based migrants generally are seeking the safest investment options and minimum qualifying stay requirements. Most investors seek low risk and simpler investment options. When the Australia introduced a venture capital fund requirement as part of the AUD 5 million significant investor structure, we saw a sudden decrease in applications due to concerns over potential risk. Over time the applications increased to earlier levels once the initial fears did not eventuate.
The Australian government is also looking at maximising the benefits of invest inflow and have recently announced a shift away from government bonds to commercial fund investments for the lowest tier investment pathway. The two investment pathways for Australia will now both use a commercial fund framework from 1st July 2021.
As an industry expert with rich experience in investment migration, you also play a role in contributing to the development of the industry through strategic training initiatives to practitioners. What are some of the key topics covered in your training sessions? Are there any specific areas in which you feel that the industry still needs to build its collective knowledge base?
Business and investment migration are some of the most complex areas of immigration practice. The classes I teach can vary from 2-hour to 4-hour workshops where I walk through the legislative requirements, relevant policy, case law and tribunal decisions, and practical considerations for preparing and managing applications.
In our discussion with Bruno L'ecuyer, we gathered that industry-wide standards are being designed and implement together with industry stakeholders including key players like yourself. However, from the legal aspect, the industry is governed locally in each jurisdiction by its own set of laws, even inside the EU. Will achieving a standardized legal framework for all participating countries ever be possible and if so, under what conditions?
A standardized legal framework will not be possible simply because you are dealing with completely different countries and legal frameworks, who are in effect competing for the same pool of global investor migrants. Although there are often common areas of practice such as ensuring legal sources of funds, there are also common regulatory controls for financial transactions that are likely to be more effective at policing these areas, given there are international standards and agreements in place already.
What would be your final message for our readers of Newsweek?
As demand increases, the entry requirements for immigration continually increase. I have seen the minimum investment threshold for Australia increase over time from AUD 750.000 to AUD 1.500.000 and it will increase to AUD 2.500.000 from 1st July 2021. Precisely because of ever changing requirements, the advice remains the same – seek professional advice as early as possible to understand your options and then develop and implement an effective strategy.