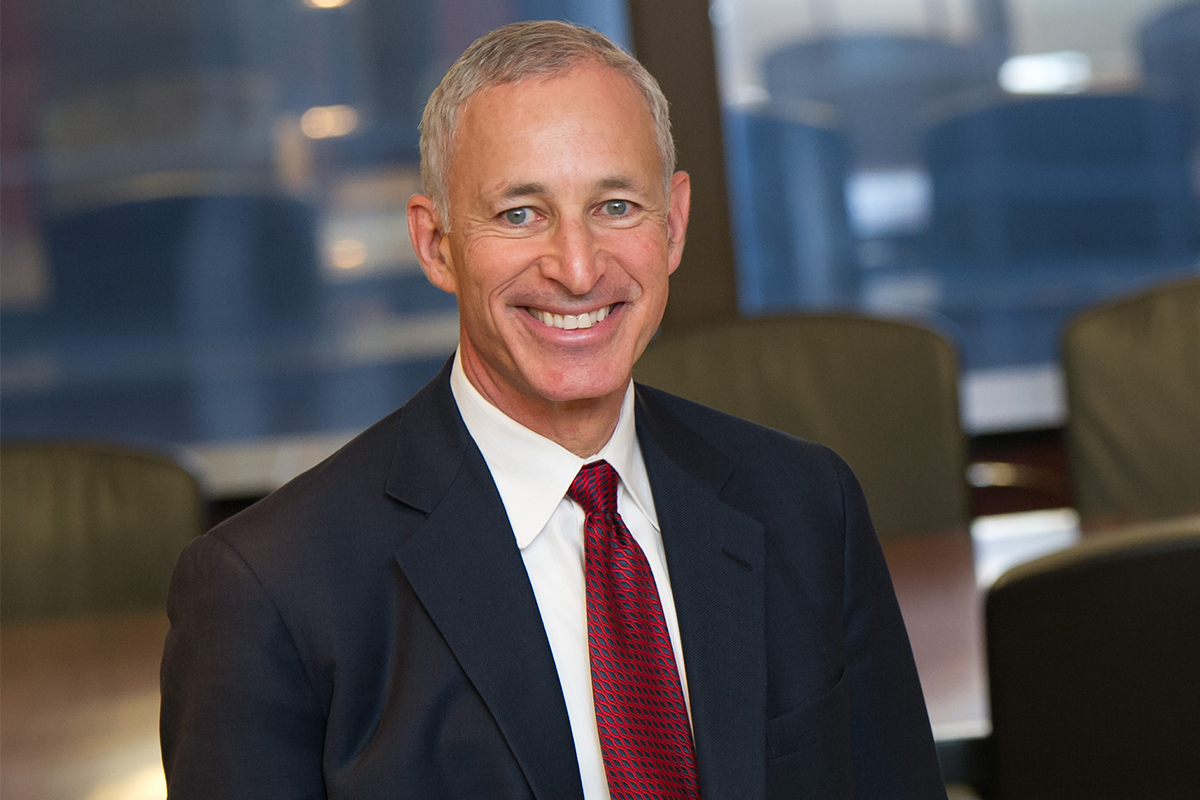 01 Jun

Evolving with the changes, anticipating new ones
H. Ronald Klasko, Managing Partner, Klasko Immigration Law Partners, on how global CBI panorama is evolving
Could you tell us about the organization's history and evolution to become a globally-renowned law firm, dedicated to industry-leading employment-based, investment-based, and litigation immigration services?
Klasko started about 17 years ago as a spin-off of one of the big international firms. We were originally the immigration group of a global law firm and we started our own U.S. immigration law boutique. That was in 2004, and we have grown over the years to be one of the largest U.S. immigration practices. We handle all aspects of U.S. immigration, representing multinational companies, universities, hospitals and individuals, but a higher-than-normal percentage of what we do relates to foreign nationals around the globe who are investing in the U.S. They start new businesses, transfer people and create jobs, and we work with them on applying for the appropriate visa or green card category, based on their investments.
What are the top priorities for Klasko in 2021?
We are evolving with the changes that we see and anticipating future changes. There have certainly been various things during the last year that have put people off coming to the U.S., and we have had to adapt our strategy accordingly. In the U.S. system, most of the investment migration came from China through our EB-5 Investment Green Card Program. About 90% of all the investors who applied were from China. The result of that has been that the waiting list for Chinese nationals investing in the US began to exceed 15 years, which both reduced demand from China and resulted in firms like mine having to focus our attention on other trends. Therefore, we have found other nationalities, especially India, that have filled some of the gap. In parallel, the investment amount needed for a Green Card went up from, in most cases, $500 thousand to, in most cases, $900 thousand, and sometimes $1.8 million. That has also significantly reduced demand.
One strategy that we have implemented that has been followed by a lot of others successfully, is for people who are in long waiting lists, or cannot afford the $900 thousand or $1.8 million, to get a treaty investor (E-2 visa). Many of our clients are from countries that do not have an investment treaty that allows a national of that country to file for an E-2 visa. We have developed a strategy for them to get citizenship by investment (CBI) in Grenada or Turkey, which have investment treaties with the U.S. If, for example, a Chinese citizen becomes a citizen by investment in Grenada or Turkey, which can often be done in approximately four months, they now have access to the U.S.-Grenada or U.S.-Turkey Bilateral Investment Treaty, which allows them often within a couple of months to get a Treaty Investor E2 Visa to the U.S. For many people, it is almost as good as a green card. You can get it for five years and it can be extended five years at a time, with no end date if the business is still going. That was our entrée into the CBI market. There are over 80 countries in the world that have this U.S. treaty, but only Grenada and Turkey have a quick, efficient way of getting CBI.
As one of the founders of the IMC, we would like to hear your insight into the due diligence standards across the industry.
I was not one of the founders of the IMC. Some years after the founding they approached me to become their North American Regional Representative and also to come onto their Advisory Board, which I have been on for the last few years. In my time on the Board, I have emphasized the importance of CBI countries raising due diligence standards for investors.
What are your views on the latest trends in investment migration and how has this affected the services you now offer, especially those occasioned by Covid-19?
The primary way we deal with this is what I just told you. To a lesser extent, we advise U.S. citizens who, for various reasons, look for another citizenship. We get involved in differentiating some of the different CBI programs. This was a bigger issue during the Trump administration in the U.S. There were various people who were concerned with their future in the U.S., especially those from certain countries that were not favored by the administration. That has waned significantly since the Trump administration ended.
Is there any promising policy development that our readership should know about coming out of the Biden administration?
There is no question that the Biden administration came in with a goal of bringing the U.S. back to its place as a nation welcoming of immigrants. There is also no question that the previous administration had the exact opposite goal, which was significantly reducing immigration, and they were successful at it. The comprehensive immigration bill that Biden introduced is unlikely to become law any time soon. Because of the divisions in the U.S. Congress, virtually any legislation in the U.S. is extremely difficult to get passed; and, if it has the word "immigration" in it, it gets closer to impossible. Even though I think a lot of what is in the Biden proposed legislation would be positive for immigrants, I am not optimistic that it is likely to happen. I think we will see more specific issues dealt with. For example, it has always been the case if you have a certain visa category that you qualify for and you are now seeking an extension, you do not have to document a new case from scratch to prove that you qualify. Trump's USCIS got rid of that and required every case to be viewed as a new case with zero deference to the previous approval. Biden's USCIS reinstated the deference policy.
The Trump administration had a total ban on H&L working visas. It expired on March 31st and Biden did not extend it, so it ended. These types of things are a lot easier than getting huge immigration legislation passed through the US Congress.
What would you say are the core benefits of CBI migration?
I think the core benefit for a lot of clients is visa-free travel. Many of the CBI countries afford visa-free travel to many countries in the world where U.S. passport holders do not enjoy visa-free travel. For some clients the benefit is avoiding travel restrictions and other issues relating to traveling with a U.S. passport. For others, there is a tax, asset protection or long-term financial planning reason; and, for others, it is simply wanting to change their life and have a new home. Different people have different motivations for choosing CBI, but those are some of the factors we see most often.
Would you like to share a final message with the readers of Newsweek?
In the world we live in now, global mobility is of vital importance. Speaking as an American and as a U.S. immigration lawyer, immigration has been of critical value to the growth of the U.S. We have been concerned in recent years that there has been a retreat from the U.S. being viewed as a nation welcoming of immigrants, but we are encouraged going forward that the U.S. will re-establish itself as a beacon of hope, a land of opportunity for people around the world, a welcoming place to invest, to migrate, to oversee your investment and to raise your children and have them educated in the U.S.