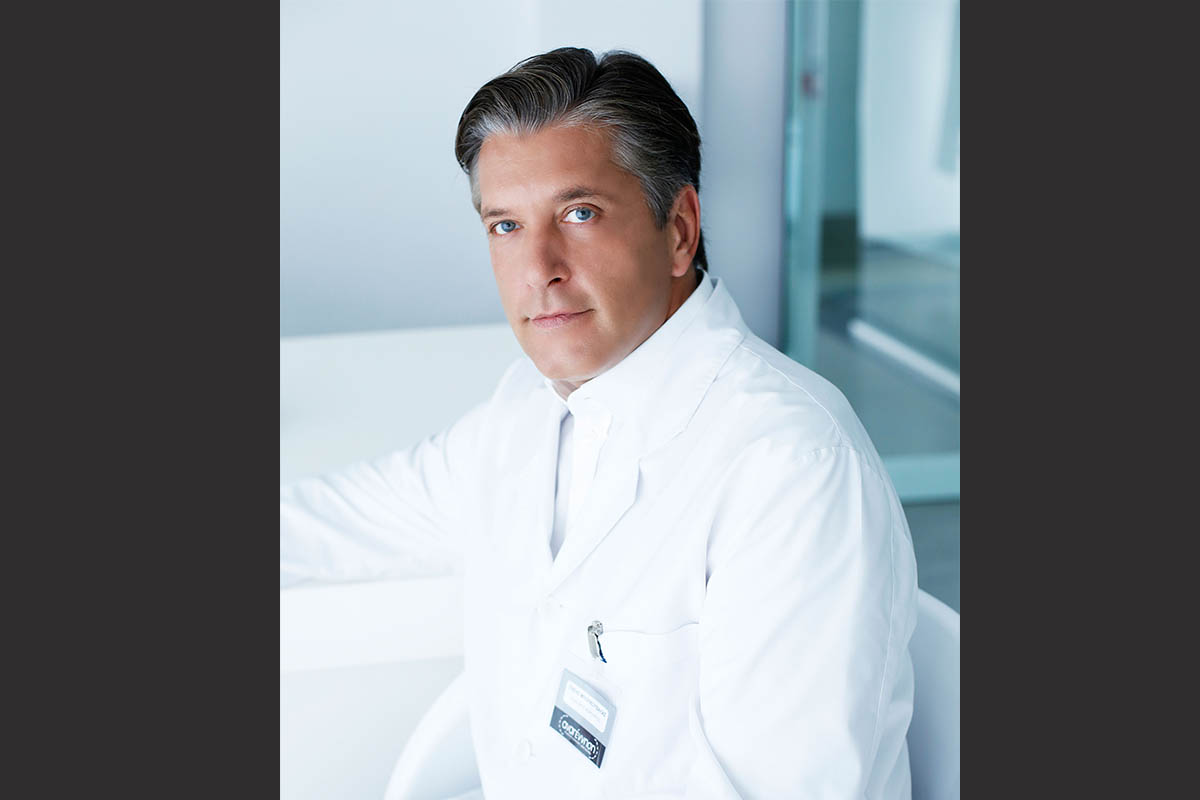 01 Jun

Exceptional results in state-of-the-art plastic surgery
Dr. Zisis Boukouvalas, Founder, Anagenesis, introduces a prominent Greek center that excels in aesthetic and reconstructive surgeries
An internationally renowned plastic surgeon with over 30 years in the field, you are the founder of Anagenesis, a Greek center of expertise in aesthetic and reconstructive plastic surgery plus laser applications that operates luxurious medical facilities in five locations: Athens, Kifissia, Glyfada, Thessaloniki and Mykonos. How internationally competitive is Greece for plastic surgery in your view?
I truly believe in Greece, and this is why I ended up here after a decade of studies and training in the U.S. and the U.K. Greece is a great place for plastic surgery for many reasons. The first is the infrastructure. As surgeries in Greece are not carried out in doctors' offices, all aesthetic surgeries take place in private hospitals. Our private hospitals, particularly over the last few years, have invested billions of euros into their facilities. Even though they were world class before that, now they are in a genuinely perfect state.
Plastic surgeons in Greece have two other great advantages. One is that most of them have substantial and extensive experience either abroad or domestically. On the other hand, Greeks are innovative and ingenious in terms of minor techniques that make the end result even better for patients. Greek doctors rarely fail to solve a problem that they have in their hands—they will think outside of the box to solve any issues.
On top of everything, we have very advanced surgeons like me that are heavily involved in the International Society of Aesthetic Plastic Surgery and which are utilizing the very latest techniques in plastic surgery and equipment. For instance, there are a small number of Greek plastic surgeons that are now using a device called Renuvion, which converts helium gas into plasma. Now, for the first time, we have a device that enables subdermal skin tightening. This is a mildly invasive technique that has equal or better results to the techniques we have been using in the past. Aesthetic plastic surgery in Greece is at an absolute state-of-the-art position, while still enjoying competitive prices. People coming to Greece will find amazing healthcare that would be very difficult to find elsewhere.
You are often named as the leading plastic surgeon in Greece. Treatments at Anagenesis incorporate cutting-edge technology and advanced techniques, and are all delivered by your highly trained medical and paramedical staff. What would you say have been some of the most notable recent scientific advances that Anagenesis excels in?
Hybrid breast augmentation is a fantastic technique that we apply at Anagenesis, using the latest implants with nanotechnology in combination with fat transfer around the breast. This is a very innovative technique that is satisfying for many patients. 3D and 4D high-definition power-assisted lipoplasty treatments produce a completely sculpted body in the area that the patient is interested in. We have already mentioned the introduction of Renuvion in the area of skin tightening. I greatly believe in the saying that "everything new is not necessarily good, but anything good has once upon a time been new."
You are a member of several international bodies, including the International and European Societies of Plastic Surgery, and you are recognized on the British General Medical Council's Specialist List. How do international collaborations, knowledge exchanges and referrals factor into your work?
Over the years, international cooperation has scaled up from a level of cooperation, into one of friendship and now to the point where we consider ourselves one big family. In other words, we regularly meet up and everyone is exposed to different opinions on techniques. This field has been standardized but, every now and then, there is a clever new idea that is circulated in these fora of international cooperation. I have a lot of international referrals and have worked with many people from, for example, the U.S., Canada, Australia and all over Europe. At the end of the day, it is not the country or the hospital that does the surgery, but it is the individual doctor.
What impact has COVID-19 had on the plastic surgery sector?
The pandemic has been a lesson to all of us. In terms of my specialty of plastic surgery, the most important impact is that people had plenty of time when they were locked down in their homes to look at themselves, meditate and consider what life is really all about for them. Many have realized that they should invest more on themselves and, since the pandemic, a lot of people have been seeking out non-invasive and surgical treatments. As a result, there is a growing demand for plastic surgery and aesthetic medicine.
Many of our readers are currently considering relocating to a warm climate such as Greece's or combining a holiday in the country with plastic surgery. Can these readers have peace of mind about Greece's healthcare industry and the services offered by its specialists?
If you take Athens, for instance, there are at least four major hospitals that can be directly compared with any other clinic around the world in terms of having extremely high standards of healthcare. I would suggest that people who are considering coming to Greece should stay for a few days in a hotel near the beaches of Athens in order to realize how beautiful it is to live near the sea. Athens is one of the best places to be when it comes to yachting as well. That type of Greek vacation can be easily combined with non-invasive and aesthetic plastic surgeries. I would also encourage people to maintain a permanent residence here in Greece, particularly during the warm months of the year. And in this age of digital nomads, Greece could be the ideal place to be for many people.
What would be your final message for our Newsweek readers?
 Greece is the place where beauty was born and raised. Our heritage yields immaculate results, as the most important things in plastic surgery is that the results should look natural and that the procedures should be safe. When you combine that with all the opportunities here for relaxation and additional therapy treatments, Greece and Anagenesis can offer the full package. If people come to discover this for themselves, they will realize that there are very few countries around the world that can offer this complete package—we can provide exceptional care and results.