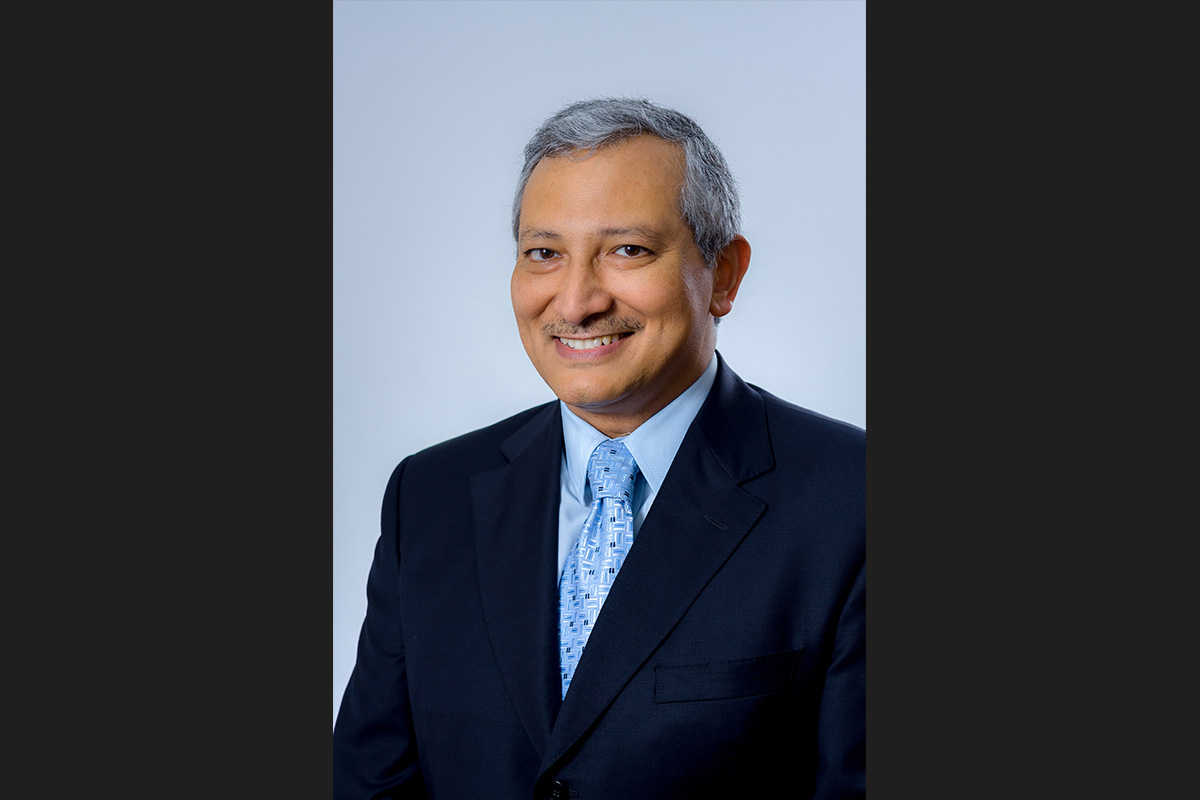 14 Jun

Full support and guidance for U.S. investors
Ravin Lama, President, American Chamber of Commerce (AmCham) in Mauritius, provides an insider's view on the island nation's business environment and the opportunities it presents for international investors.

You joined the American Chamber of Commerce (AmCham) in Mauritius as president in February 2020. To begin our interview, can you introduce the chamber and describe some of its major milestones and achievements?
Officially launched on October 24, 2018 at the U.S. ambassador's residence, AmCham in Mauritius is a group of private and public sector members dedicated to advancing trade and commercial relationships between the U.S. and Mauritius. We believe that strong trade ties act as a catalyst for broader opportunities both commercially and culturally. Profitability is important, but it's the relationships formed that give a business the ability to survive.
AmCham in Mauritius offers members regular networking opportunities, plus access to seminars conducted by government and private sector experts from both markets on specific needs identified by our membership. It is a conduit for businesses in Mauritius and the U.S. to form partnerships and do business with each other as well. We are also a resource for learning for members seeking to do business in either country as well. In addition, we work closely with the U.S. Chamber of Commerce in Washington DC, which regularly keeps us apprised of all webinars and training programs happening that would benefit our members.
Membership is open to individuals and corporate entities representing the business community in Mauritius. From an initial group of eight members, we now have a membership base of 51 members, despite the two years of COVID-19 in 2020-2021. This has been our biggest achievement: getting companies to join while we were in lockdown, which was achieved through successful networking. Our target in 2022 is to reach 100 members by the end of December. Today, our members come from a wide range of businesses, from education to solar energy, food and technology. Our aim is to encompass as many American companies on the island as possible. Now, with the country opening up from the pandemic, we will increase our membership drive through networking events and activities.
As of last year, AmCham, the Australian Chamber of Commerce and the South African Chamber of Commerce have signed a memorandum and opened an International Chamber of Commerce (ICC) in Mauritius. The aim is to tie up with the ICC in Paris so that we have a global presence.
According to the World Bank's Ease of Doing Business Report 2020, Mauritius is first in Africa and 13th in the world in terms of places to do business. To what do you attribute this score and what is the role of AmCham in assisting foreign direct investment (FDI) or relocations to the country?
Mauritius' ranking is highly influenced by its global business investments in the African continent and in India. Investors establish funds in Mauritius and use those as an outward source of FDI in other nations. However, AmCham largely focuses on domestic FDI, or funds intended for direct investment into Mauritius. This is much more challenging, because local government bureaucracy, local interests and cultural misunderstandings from foreign investors often complicate investments. AmCham members try to advise American partners on the pitfalls and solutions available. AmCham also serves as a resource for Mauritian companies trying to do business in the U.S. as well.
Let's take a bird's eye view of the country's economic landscape post-COVID. What was Mauritius' experience during the rapid acceleration of the digital economy and what are your expectations for the greater role of emerging fields such as fintech, information and communication technologies (ICT) in the country's economy?
Our members have experienced a variety of challenges related to growth in the digital economy in Mauritius. At the highest level, we are pleased that the government is prioritizing digital commerce as a next step for the continued diversification of the economy here. Alignment with international digital policy norms, coupled with the existing financial services sector infrastructure here, could really propel the Mauritian economy, as well as partner economies on the African continent that would benefit from the innovation that could be incubated here. AmCham in Mauritius maintains resources to help its members and the government of Mauritius with this evolving field.
As a developing island nation, Mauritius is careful to balance economic growth with sustainable development, while fostering a green and climate-friendly economy. What kind of economic opportunities will be created by sustainable development from here until 2030?
Mauritius benefits from both a good base of technical expertise within its public utility, the Central Electricity Board (CEB), and high-level policy promoting green energies and sustainable development. Mauritius is an ideal location for widespread renewable energy implementation. The CEB had the forethought to implement its 66kV network with upgrade capabilities to 132kV, allowing an efficient electrical network for the injection and storage of renewable energies at all customer service levels. Investments in renewables would reduce the country's dependence on foreign sourced liquid and solid fuels, would greatly improve foreign currency reserves by decreasing U.S. dollar outflows for those fuels, would result in significant inflows of FDI for the infrastructure for these investments, would increase the appeal and relative value of Mauritius as a clean and green tourist destination, would improve the health of the people of Mauritius that would otherwise be exposed to harmful emissions and would greatly increase green economy employment.
Mauritius is ranked as the most competitive and developed economy in Africa. As it aims to become a leader in Africa—in terms of technology, business-to-business services, fintech and in other areas—what do you believe are the island nation's competitive advantages and how do you see AmCham's role in driving the country's vision?
The relative fiscal health and economic diversity of Mauritius has given it a significant post-COVID advantage over nearly all other sub-Saharan nations in Africa. In addition, Mauritius' long-term prioritization of education has resulted in a young and capable workforce. AmCham has identified entrepreneurialism as a key focus area for value addition. American firms and educational resources provide mutually beneficial business and mentoring partners for both domestic private sector businesses as well as educational institutions. AmCham has structured itself as an incubator for new business sectors introduced by its members. It strives to act as a conduit for U.S. partners and investment into sectors that are encouraged by the Mauritius government and pursued by local businesses.
What are some key members of AmCham in Mauritius and what do you see as the biggest opportunities for investment in the country over the next five years?
Some examples of our members are Afritex, which exports fish to Target and Safeway; Bioculture Group, the world's pioneer and a leader in the production of specific-pathogen-free cynomolgus monkeys for biomedical research; Mastercard; McDonalds; and others that will be joining us soon.
The best opportunities for U.S. firms are in multiple sectors. These include renewable and clean energy, franchising, energy-efficient building design and equipment, medical equipment and healthcare services, drugs and pharmaceuticals, safety and security equipment, the film industry, port-handling equipment, ocean-related industries and services, hotel and restaurant equipment, agricultural and industrial machinery and technology, telecommunications and IT, financial services, digital trade and services, business process outsourcing and consultancy services. Agricultural and food sector opportunities include wheat, crude vegetable oil, corn and soybean for animal feed, bio-farming technology, food processing technology, seafood and seeds for potatoes, onions and other vegetables.
What message would you send to American investors in terms of the country's positioning?
Most emerging markets have challenges as they navigate the changes and investments required to diversify their economies and transition to high-income countries. Mauritius is no exception. However, overall the government of Mauritius does appear committed to upholding the rule of law and aligning that law with international standards. Additionally, Mauritius needs investment across multiple sectors and properly structured investments will carry risk-adjusted returns that are greater than many other emerging nations. Well-informed American investors working closely with the U.S. Embassy in Mauritius will find rewards for their efforts.
Do you have any final comments for the readers of Newsweek?
The government of Mauritius has signed double taxation avoidance agreements with 46 countries and maintains a legal and regulatory framework that keeps Mauritius highly ranked on the Ease of Doing Business and good governance indices.
Earlier this month Renganaden Padayachy, Minister of Finance, Economic Planning and Development, presented the National Budget 2022/2023. I would like to reiterate what he said then: "Following the tremendous effort made to bring Mauritius to 13th place in the last World Bank's Doing Business Report, a new series of reforms is being canvassed, notably a regulatory review exercise in the tourism, logistics, healthcare and construction sectors. Key measures include reducing delays in opening bank accounts and waiving incorporation fees. These will further position Mauritius as a destination of choice for doing business." Government policy in Mauritius is pro-trade and investment, and AmCham will be there to extend its full support and to offer guidance.