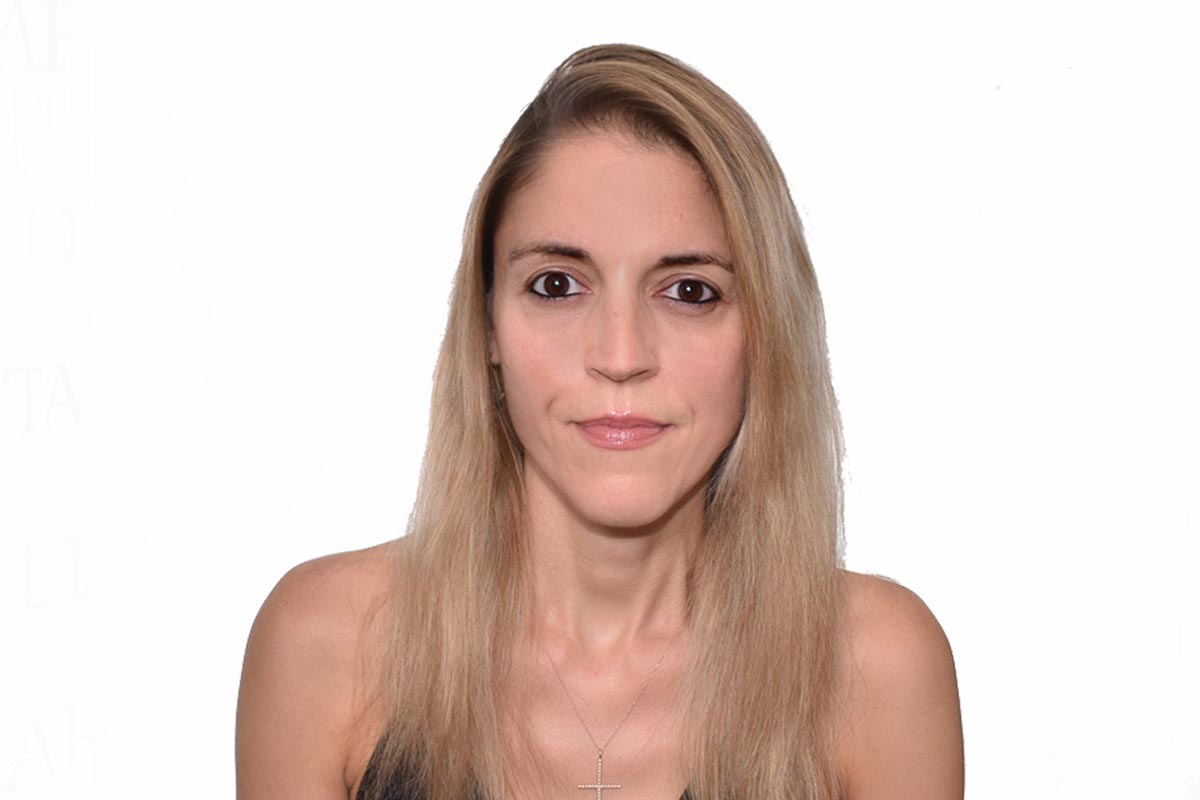 01 Jun

Greece: a most welcoming destination in Europe
Eleni Tsoukala, Managing Partner, Tsoukala & Partners Law Firm, underscores the many schemes and opportunities for people looking to come to Greece using their coveted golden visa program or as a digital nomad.
To our international audience, having the perspective of a legal mind who is both a qualified English solicitor and has an international legal education is of great value to better understand the ebbs and flows of the Greek trade and policy environment. To start the interview, the policy decisions taken at the national and European Union level amidst the COVID-19 economic crisis will have a lasting impact on the Greek economy. Greece's COVID-19 relief plan involves over $35 billion in labor reforms, government grants, incentives, and loans toward 175 investment areas aimed at a post-COVID-19 economy. What are you optimistic about from Greek lawmakers and how do you foresee these policy developments stimulating economic growth?
I would like to focus on the legal framework for foreign investments and residency in Greece. Programs for digital nomads or the golden visa regime are characteristic of the government's desire to foster foreign investment and boost the Greek economy.
Starting with the golden visa regime, which is one of the most well-established legal regimes in Greece and entails one of the lowest amounts of investment compared to other regimes in other jurisdictions. In Greece, the minimum real estate investment required is $289,000, whereas other jurisdictions that I am aware of range from $404,000 to $693,000. I think that $289,000 is a particularly attractive amount and Greece manages to differentiate itself in that respect. Greece also has other competitive advantages when it comes to this particular regime because it offers residency for 5 years, whereas other countries generally offer residency for 2 years. With this regime, residency is also almost automatically renewable, as people solely have to engage in some formalities before the renewal. If investors opt for this regime, they are also able to obtain residency for their family members. Another attractive aspect of it is that people are not required to reside in Greece for any particular period, whereas other jurisdictions have certain minimum stay requirements. Last but not least, it is clearly embedded in the law that investors can rent out their property.
Another relevant pro-business legal framework is the residency by investment regime offered in Greece, where the investment required is much lower than in other comparable jurisdictions. We have a minimum investment of $463,000 in order to obtain Greek residency, which is far more attractive when compared to other countries. This can take various forms; thus, the regime is very expansive and flexible. One is able to purchase Greek government bonds with a remaining maturity of at least 3 years for $463,000 or place the same amount into a time deposit in a Greek bank or invest the above amount into a Greek company, participate in its share capital increase and acquire listed shares or invest in a Greek Real Estate Investment Company (REIC), given that real estate prices in Greece are attractive compared to other European countries and are expected to increase further.
Residency programs certainly represent a substantial part of our business. However, as one of the largest business law firms in Greece, our services are much broader, covering all areas of corporate and business law. For example, we advised the majority seller on the agreement for the sale of Chipita S.A. to Mondelēz International, Inc. for approximately $2 billion (subject to certain post-closing price adjustments). In most cases, we therefore work with large multinational corporates and groups, advise them on all legal aspects of their investments in Greece, and assist with our residency expertise so their employees and executives obtain Greek residency.
You have built your firm up as a leading Greek firm with notable expertise in corporate, banking, fintech and financial law, and you have won several awards for your capabilities along the way. When considering the potential of Greece and Greek firms as recipients of foreign direct investment, specifically within the tech space, what could you say to the international investment community about the invest-ability and attractiveness of young Greek firms in fintech?
I think that there are a lot of prospects. There is an amazing pool of talent and brainpower in Greek startups. Greece is certainly a promising market, because these startups have not yet received the global attention that their peers from other jurisdictions have received. Therefore, this poses a very good investment opportunity for international investors looking into Greece.
The current tax regime is very friendly—our corporate tax rate is now 22 percent—which is a significant drop compared to where it was some years ago and making it now one of the lowest corporate tax rates in the EU.
The government is very pro-business and has been very successful in encouraging foreign investments by introducing a series of highly attractive regimes. There is a new legal framework to attract family offices to Greece and to woo the ultra-rich. The wealth and assets of Greek tax residents (individuals) and their close family may be managed by family offices in Greece,] which must meet certain straightforward requirements, and the taxable income from such services provided is determined by just adding a 7% profit to all their expenses and then deducting such expenses, thus resulting in very low taxable income. Another regime (the Non-Dom-Regime) has already attracted a lot of interest from foreign individuals due to the low flat tax offered, the long 15-year duration, and the wide range of investment options available. Foreign tax residents who transfer their tax residence to Greece and make an investment of at least $579,000 in Greece may benefit (along with close family members) from the Non-Dom-Regime for income arising abroad and will have to pay a lump sum of only $116,000 on an annual basis, regardless of the amount of income earned abroad.
In a number of ways—politically, socially and in terms of infrastructure—I think that the country is in a position to provide significant opportunities for the international investing public. We now also have in place the digital nomads' regime, which is very attractive as the thresholds are really low compared to other jurisdictions, essentially allowing applicants to come and live in Greece by proving a monthly income of $4,000. This regime offers Greek residency for 2 years, is renewable every 2 years, and allows family members to join the applicant.
Particularly after the pandemic broke out, everyone accelerated their digitalization process. What have you learned from this and how are things changing for the positive?
I am very optimistic as regards the current environment. If I have one conclusion to draw from the COVID-19 era is that things have changed in a very positive manner, with business now being done seamlessly via digital means. All the big players that we work with, a significant number here in Greece, have been able to adapt to this new situation very swiftly. The second positive aspect is that the digitalization that COVID-19 has brought about means that business is now being done more efficiently and swiftly. Barriers like distance no longer exist. This has been a major victory in the aftermath of the pandemic. In essence, this whole situation has created a unique opportunity for people to have a much better quality of life.
What direction do you see yourself and the law firm going towards? What would be your final message for our readers of Newsweek?
We are very proud that Tsoukala & Partners Law Firm is one of the top law firms in Greece. One area that we are particularly active in, as evidenced by our ranking as a leading law firm in Greece by the Legal 500 and our inclusion in the highly exclusive Hall of Fame of the Legal 500, is fintech laws and regulations. There is an enormous amount of international interest in investing in the fintech space, from e-wallets and online payment to artificial intelligence and smart contracts. We are delighted to be active in this rapidly expanding space, both in Greece and worldwide.
As a final message, I would encourage people to visit, work and live in Greece. Greece offers an excellent quality of life: swimming after work for almost 6 months a year, world-renowned museums and cultural sights, nearly 6,000 gems of islands and islets, open air-cinemas to escape after work, and multiple open-air restaurants to finish off a day's hard work.