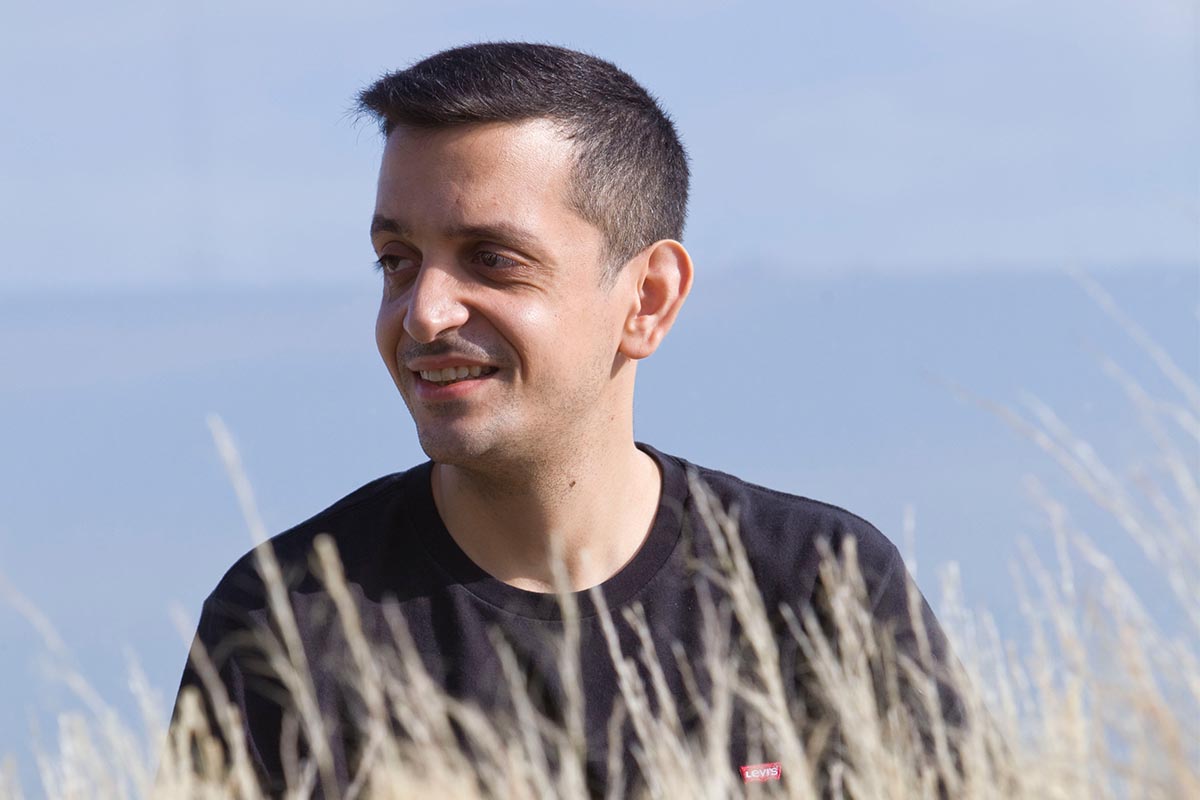 30 May

Greece's tech future moves into the music industry
Michael Petychakis, CTO of Orfium, sees the shifts in the music industry and seeks to provide big-tech and data solutions to understanding listeners' consumption patterns.
As an acknowledgement of Orfium's immense achievements, the company recently won the first National Entrepreneurship Award, presented by Prime Minister Kyriakos Mitsotakis. As the company matures, already employing close to 300 people and showing unbridled potential, what would you say are the core cultural elements and key values of the company?
Orfium is a best-in-class rights management company. We build software solutions to help rights owners, like music companies, liberate the true value of their content. We are auditable and transparent in every action we make, something which makes us trusted by our clients. Our main purpose is to ensure that revenue generated from plays of music on international platforms finds its way back into the pockets of the rights owners, artists and songwriters. Meanwhile, we give much attention to teamwork and knowledge sharing within our team. We ensure a work environment of trust, commitment and creativity through respect, diversity and ownership for our people.
What have been the main ingredients in its successful DNA?
Our strength lies in the fact that we provide tech forward solutions to an industry that, while being hugely impacted by technology, does not itself invest in technology to any great degree. We are experts in the record, publishing and collecting society businesses and we have a best-in-class engineering team to build products. That is our strength, it helps us develop our solutions, and led to us receiving the National Entrepreneurship Award, which was a great honor and success.
Through deep data solutions, Orfium addresses some essential pain points for operators in the music industry, primarily concerning better control of music rights and royalties, something which is a universal issue for many operators. As music consumption has now, in large part, been digitized, what differentiating value do your solutions bring for your clients?
Technology is difficult and expensive and it's not the core business or expertise of rights owners or societies. This is where Orfium can step in and help. With an agile business model, and operations in LA and Athens that are based on cutting edge technology, we have solutions covering the whole supply chain. As a result, we can have a stronger impact on our clients' problems and we have the know-how and technology to build solutions that scale for big clients and big volumes of data. It is our deep music and entertainment industry experience and understanding that enables us to provide end to end software solutions for the most complex industry challenges around music, content and copyrights management.
Why is it so important for operators to incorporate technologies such as yours into their operations?
Technology has always been the catalyst for change in the music industry. It drove the transition of the format from wax cylinder, to vinyl, to cassette, to CD, to downloads and now to streaming. Now it seems the music industry has turned a corner with the emergence of subscription streaming services, moving back to growth as a result. The problems now facing the industry are associated with the vast volumes of data that arise from consumption of music on new platforms and of understanding and manipulating that information. Where Orfium steps in is from a monitoring and rights perspective, helping both the platforms and the rights owners understand how the music is being used and who should be paid what. An operator can run completely or partially over Orfium solutions and augment their services with our premium offerings. Our standard-based solutions simplify complex business processes and automate many tasks through our algorithms and systems. In that way, they can reduce their operational costs while they improve their performance. Big clients can also combine our tech solutions with premium services that solve big operational challenges that require copyright experts.
While a global operation, Orfium is maintaining a strong connection with Greece with a heavy reliance on Greek engineering and digital infrastructure at your HQ in Athens. What would you say regarding the potential of Greek human capital in the tech space?
Orfium has a human centric work culture based on values and principles that encourages initiative, creativity, participation in decision making, solidarity and diversity. We have trust in the capabilities of data engineers and algorithm mechanics in Greece and we provide opportunities to grow and evolve in a working environment of international standards, offering a competitive salary and benefits package in a dynamic and modern working environment. We encourage our people to acquire new knowledge and enhance their capabilities by following a flexible career path.
How competitive are Greek engineers and ICT professionals globally?

It is not by chance that Greece was named the 2018 European Capital of Innovation by the European Union. Greek software engineers are some of the best in the world! We believe it has something to do with the philosophical nature of the Greek psyche. They question everything and are exceptional at finding routes around problems. Let's be honest, Greeks are historically good engineers, a lot of the buildings they constructed thousands of years ago are still standing.
Do you see many more high-potential tech startups being born in Greece in the future?
We believe that Greece can definitely become a major tech hub within the Europe, Middle East and Africa area, and, if sustained by institutions and the government, could potentially turn into another startup nation. After all, despite the surrounding difficulties, Greek entrepreneurs have been effective and successful at addressing issues while growing an inspirational and buzzing startup scene. There are several examples of great success stories, and we do not think it is a coincidence that top-tier foreign technology and innovation companies are planning major investments in Athens, Thessaloniki and elsewhere, which will definitely boost the respective R&D fields. Meanwhile, the country's startling digital transformation that has been taking place lately and accelerated during the pandemic is definitely paving the path for a bright, high-tech future.
Our report has a strong focus on both the 'living and working' aspects in Greece and, to that end, appeals to persons looking for a lifestyle change through either the residency by investment program or the digital nomad program. Would you say Athens has the potential to position itself regionally as a tech hub?
Athens is an incredible city, one of the most beautiful and inspiring places. There is the obvious mix of ancient and modern which we find incredibly inspiring but there is more than that here. Within the last few years, many startups have been creating business around the tourism industry, fintech, deeptech, and biotech, resolving financial management issues, and more. Today's startup ecosystem is attractive to entrepreneurs from all over Europe, with a low cost of living, many success stories, and prime location in the cross-roads of Europe. Greece and Athens, in particular, are very friendly and easygoing for someone to come and settle down here since most people are fluent in English and share an international lifestyle. Athens also functions as a great transportation hub, facilitating easy travel around the globe.
Are government, the financial community, and partner businesses contributing to creating an environment which allows for Greek tech firms to flourish?
Greece has very stable government infrastructure and the current administration of Mr. Mitsotakis is immensely supportive of the burgeoning tech sector here. It seems also that, for the government and related institutions, tech firms and startups are perceived as a very important growth pillar. This makes us very optimistic and supported as far as our future plans go.
What are the benefits for foreign tech experts to move to Greece and gain experience there?
We would say the wonderful climate, the cultural tradition, a business-friendly environment (including a multi-billion-euro plan including investments in 5G networks), attractiveness to those who can work remotely, and incentives announced by the Greek government, including tax reductions and plans for a special visa for digital nomads. We consider this a great combination to draw and retain digital nomads.
You've mentioned in another interview that, as the music industry transforms, demand for your services is likely to increase. What are your projections for the opportunities and challenges for the next 5 years?
The music industry continues to scale very quickly, investment is flooding in, institutions like UMG are leading with multi billion-dollar listings, and the music and media marketplace is very vibrant. However, look a little deeper, and you will find an industry where only one element has been transformed by technology and that is the consumer end, where people listen. There are multiple links in the chain—from recording studio to artist royalty payments—that have not been transitioned by technology yet. This is the industry's greatest challenge and Orfium's opportunity.
What do traditional music operators need to do to adapt to this changing landscape to not be made redundant?
Rights owners are never going to be made redundant. There is unequivocal power in owning the rights to a recording or song. However, the infrastructure players need to be focused on one thing, providing tech forward solutions. The problems of the music industry surround the complicated nature of rights and how they are exploited on the new platforms like YouTube, Facebook, TikTok, Roblox, Twitch, etc. Throw in the fact that songs can be owned by multiple parties that can differ on a territory by territory basis, and that ownership of these songs is changing hands at the fastest rate in history, then you can see how complex the problems are.
Orfium's diverse leadership boasts a strong mix of experience in the music industry, and are sure to have a clear strategy for reaching its growth targets. With Newsweek's readership consisting of high-level executives, financiers and entrepreneurs, what can you reveal about your main objectives on the medium term that may be of interest to our global audience?
We have a very clear strategic focus and three primary growth vectors. Our first is our diverse product mix, something we are very proud of because it enables us to cross and upsell clients from one entry level product across multiple others. Our second growth vector is international. So far, all of our success has come from work we have done in the US. Thirdly, we have been more or less exclusively focused on music, but the problems we are solving for music rights owners also exist for TV and film companies and DSP's themselves. These three channels are where our focus lies over the next 3 years and, from everything we have seen, there is a huge opportunity in solving these industry wide problems.
As a company with strong ties to Greece, what is your final message to the readers of Newsweek Magazine concerning the tech potential of Greece and your projections for its economic recovery through backing entrepreneurs?
The Greek start-up ecosystem has been proved lately to be one of the most promising and fast-growing, showcasing and providing solutions to many different problems and industries. Meanwhile, major companies like Microsoft have identified the huge tech potential of Greece and are establishing offices here. Orfium is part of this reality and we strongly believe that, with the appropriate institutional support and Greek tech human capital, expertise and talent, the tech potential of Greece will soon be addressed as a success story both for the country's economic recovery and its brand name globally.