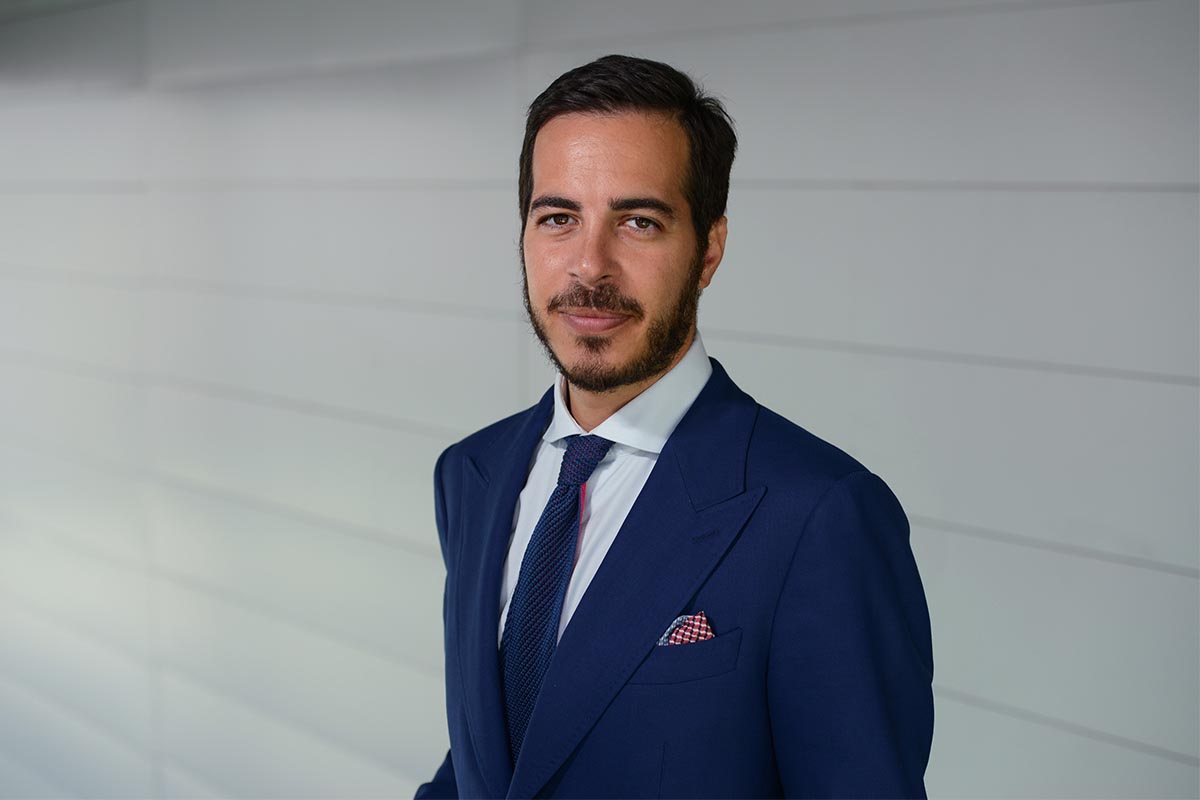 01 Jun

Growing Greece, one birth at a time
Dr. George Lainas, Scientific Director, Eugonia IVF Clinic, is a leader at an organization which has turned Greece into a viable destination for those struggling to conceive and it is benefiting the nation at large.
The world is still battling the COVID-19 pandemic and Greece has not been left unscathed. Amidst the pandemic, we've seen a number of innovative medical and healthcare solutions come forward as well as great strides being taken throughout the industry. Particularly, the record time and global collaborative efforts for vaccines has been staggering and is a great compliment to modern healthcare capacity. As a senior member of Europe's medical community, what would you say the pandemic has taught us about prioritizing innovation, research and development, and the upscaling medical infrastructure?
The pandemic has had a grave impact on our lives. At the same time, it also allowed for great innovation to take place. In the meantime, as our work had to be paused due to the pandemic, we had the opportunity to promote training. Specifically, we organized campuses and online events in order to provide training to people across the world, with participation from more than 70 countries. In this way, we were able to communicate with scientists from all over the world and find ways to help couples achieve their goal of having a baby, even during these troubling times. We managed to prove that having a baby, even during a pandemic, is possible.
A report by the Global Wellness Institute indicates that Greece can boost its economy where full realization of opportunities in wellness tourism can generate $15.8 billion and up to 171,000 jobs, spa; recovery tourism can generate $2.4 billion and 25,000 jobs; and medical tourism can generate $1.3 billion and support 20,000 new jobs. Would you say Greece is doing well to position itself as a regional player in the health and wellness tourism industry? How internationally competitive is Greece's medical infrastructure and the quality of her specialist clinicians?
I strongly believe that Greece is a key player in that regard, with tourism being one of the main pillars of our economy. Our doctors and scientists have been trained all around the world, bringing critical knowledge back into Greece. We have brought back all these international guidelines and incorporated them in the Mediterranean way of assisting our patients. Nowadays, being a doctor has many attributes, not only from a medical point of view, but also from a sentimental aspect as well. We facilitate a holistic approach, whereby patients can have holidays in Greece and relax their mind and body, while following the medical advice of our doctors, and benefitting from the Mediterranean diet. In this way, I believe that the majority of the hospitals and clinics in Greece can accommodate people from all over the world, combining treatment with a unique touristic experience.
You have built a career as a Reproductive Gynecologist, with decades of experience and, together with your father, Tryfon Lainas, you have established one of the leading Assisted Reproduction Units in Europe. Specific to IVF and the progress of your work over the course of your career, being involved in thousands of births, what would you say have been some of the most notable scientific advances in your field over the course of the last decade? Which aspects of the innovation and work has been the most beneficial to patients and satisfying to you as a clinician?
We are very proud to be running Eugonia IVF for the past 30 years. We all understand the importance of continuity in healthcare. Clinicians of my age group can utilize the experience of my father's generation while also showing the compassion that comes from also being at a reproductive age. One of our main achievements has been our ability to translate new innovations, through research, into patient care. One of the main issues during fertility treatment has been the hyperstimulation of the ovaries. Through our scientific and clinical work, we are now able to eliminate this complication of the IVF programs, thus making the entire process far safer. Another important step has been the creation of the so-called 'modified natural cycle'. With a very short regiment of medication, we are able to help couples have a baby. These have been two key achievements that have allowed us to promote our scientific work in the European community.
Incorporating advanced technologies into healthcare delivery is drastically improving the efficacy of the patient/care process. You and your father frequently participate in leading congresses both in Greece and abroad on topics relating to advances in your field. Could you share more with us about some of the latest ventures your scientific team is involved in and what particular research areas you see as the most important to target within the IVF space?
We are working on the individualization of patient treatment and care. Specifically, we aim at finding the key characteristics of every single patient in order to adapt the therapy protocols, reduce the amount of medication and increase the safety levels. This is one of the main issues current fertility technologies are attempting to tackle.   Another major step forward that we might see in the next few years is transforming all those medications that are currently in the form of injections into pills, which should make the entire process much easier for everyone involved. We are currently in collaboration with various universities from the U.S. and we are confident that we will be able to introduce even more scientific achievements into clinical practice in the near future.
Testimonials and patients' stories speak of the remarkable work being done at Eugonia, including a paraplegic man who became a father to twin boys, and patients suffering from severe OHSS becoming mothers. What would you say are the most distinguishing features of the work of Eugonia, not just as a Greek institute, but within the global context of the work you deliver?
Even in a global context, we always need to be compassionate. This is what differentiates us from the rest. My neighbors, a couple, had 10 unsuccessful attempts of having a baby. By performing the modified natural cycle, with minimum amounts of medication and much psychological support, I now have the privilege of hearing a baby crying across the street whenever I open my window. This is an amazing achievement, and we will always be proud of such success stories.
Many of our readers are high-end executives and businesspeople, looking either for second homes or to retire, possibly in warm climates like Greece. What would you say to the golden visa/residency by investment program that Greece offers and why these readers can have peace of mind over the Greek healthcare offering?
Greece is now on a path that can only go upwards in terms of life and health quality. I believe that the new government has achieved a lot in that respect and there are many other projects in the pipeline. There have been many investments in health and businesses; thus, I am very optimistic about the benefits that lie in the future. In that way, people from overseas will be inclined to come and stay in Greece, and programs like the golden visa will facilitate their establishment.
What would be your final message for our readers of Newsweek?
I would like to point out that Greece is a safe country with a great climate and huge opportunities. From my standpoint, I can also guarantee that we do our best every day to provide the best possible services for the people who entrust us with their hopes and dreams.