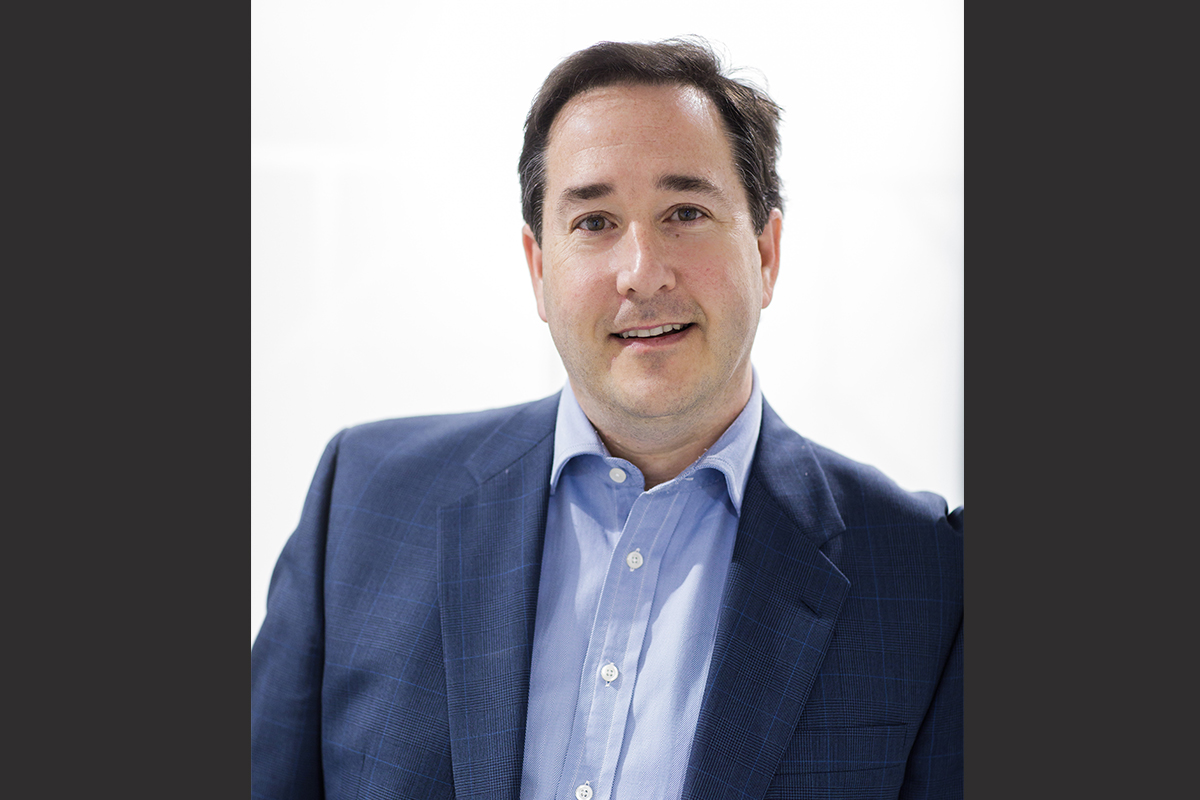 22 Apr

Guiding investments around the global landscape
Eric Major, CEO, Latitude, explains how the company has reached the point of assisting governments in devising attractive investment policies
Can you provide us with a summary about the organization's history and evolution in becoming one of the most recognized investment migration consultancies in the U.K.?
Although Latitude is still a relatively young company, its Executive Committee members have over 80 years of collective experience in this industry, and, in my case, 27 years in the Investment Migration field. Latitude helps high-net-worth individuals relocate and become residents of a new country or become citizens of a country by making a significant investment. Our clients are spread out all over the world where we meet with them and talk about investment migration solutions covering over 25 jurisdictions. Thanks to our experience and depth of our management team, having been in the industry for so many years, we have also developed an industry-leading advisory board counselling governments around the world. I have been directly involved in shaping new programs with the governments of Canada, the United Kingdom, Malta, Antigua and Anguilla in establishing unique programs.
The financial crisis in 2008 caused a lot of countries to investigate how golden visas could be an important source of Foreign Direct Investments (FDIs) into a country, and COVID-19 is producing the same effect. With just these two dynamics alone, the demand side of what I have been doing for the last 30 years has been growing at double-digit rates. At the same time, jurisdictions are interested in learning how to access these global nomads and hence exploring how to draw foreign nationals to their shores. It is a fascinating industry whose supply and demand side are both growing by leaps and bounds, and COVID only sped that up over the last 18 months.
What are the top priorities for Latitude coming into 2021?
2021 is very much about more expansion in three key areas. In the months and years ahead, we plan to continue to build and consolidate the footprint in Asia that we started in late 2020, with representation in both Shanghai and Hong Kong. In parallel, our second focus will be in the United States. Americans are looking at these solutions in numbers never seen before, and that will affect several key jurisdictions. We have presence in Los Angeles, Miami, and Canada, which also services the North American market. The third thing that is again unique to our firm is that we are having discussions with governments, two of which we are hoping to introduce to the investment migration world to develop a new program. One of these, if we do get it over the line, will be an exciting development in our industry, and that will be of immense interest to the massive American market. Persons of wealth in the U.S. have now come to realize, given the events of the last five years, that democracy can be challenged, and social unrest can happen even in their backyard. The world is a very tumultuous place and some of them are asserting that, in the same way we look at insurance when we buy a house or car, we need protection in the event something bad happens. Americans discovered that their almighty passport, as strong as it is in normal times, gave them little access in 2020. In effect, they were barred from travel to most jurisdictions, bringing their visa-free travel from 180 countries down to 70 or less. Suddenly, people of great mobility, access and means were being limited. They could no longer go to Canada, or to the Caribbean or to Europe as non-citizens. That triggered something in their psyche and servicing that need is extremely interesting for us.
What is your insight into due diligence standards across the industry? How is your company working together with the IMC, and other stakeholders to ensure investment migration remains transparent and accountable?
This is an important question, and there has been a positive evolution in this area. It may not have been as well established and properly framed in the early days of the industry, but let us be honest, nor was banking. Residency by investment is 35-years old and citizenship by investment is only 15-years old. The early days taught us that there was a need to institutionalize the industry and that came, first and foremost, with the due diligence community. All firms of serious standing and tenure in this industry work in tandem with international due diligence firms because we are that first line of defense before reaching government. We, at Latitude, are proud to have contributed to a lot of the policies that the IMC currently holds as it relates to antibribery rules and the code of ethics that is in place for its members.
With the powerful databases available to the industry, as well as to governments, to aid in determining whether somebody has anything in the public domain and to understand people's source of funds and source of wealth, there is no excuse anymore around being able to do this effectively and efficiently. As an industry, we must continue to emulate what the financial industry is having to embed in its processes, and this goes for both practitioners like ourselves, but more importantly for the governments themselves. One thing we have discovered over the years is that governments do not have infinite resources, but technology is helping frame our industry in the right direction.
How has COVID-19 changed the industry?
I did an interview literally a year ago when all this was just starting to seep in, and we were not clear about what this was going to look like. Instincts told us that with restricted mobility, residency and citizenship by investment would taper, but it turns out both grew, and citizenship, even more so. What ultimately happened is that people had more time. These busy entrepreneurs and investors with their global footprints finally had the time to think about what is important to them, their family, where they want to be in three to five years, and finally took the time to fill out some bloody forms. It all comes down to high-net-worth individuals having the time to really focus on these things, and COVID-19 gave us that, and subsequently the industry saw a surge of interest and activity. We discovered that there are many ways for consumers and applicants to vet the credentials and credibility of who they are dealing with, not only through Zoom calls, but through researching information available in the public domain. It was very much business as usual, done differently. Governments adjusted to accommodate more things digitally and remotely. Our industry was spared from the suffering that many others had to go through during the pandemic, and it has frankly blossomed despite the challenges. The events brought the emphasis of technology, which I am pleased to say was Latitude's starting footing.
Is this focus on technology you are referring to CAT, the Country Access Tool? What has the feedback been from your clients about the new methods that have been adopted?
The CAT is just an additional element that we felt our clients were not getting with some of the existing indexes. While it is nice to know how accessible a passport is, what people would really like to know is what does Saint Kitts have over Antigua, or what does Dominica have access to that St. Lucia does not have access to, and vice versa. They all give visa-free travel to the UK, Europe, and Hong Kong, but frankly about 120 countries also do. We felt people wanted to know what the difference was between this country and that country. With some of these countries it is very much a mobility play and people may not have a true intent to be spending a significant amount of time there, but with COVID-19 we discovered it is not so bad to run a business by the beach. The CAT weighs one country over the other in terms of access. Then, we have PET, the Program Estimation Tool, where we quickly ascertain the cost structure of each of these programmes depending on the size of the client's family. We are always thinking of new innovations that we can share with our industry peers, because a big part of our businesses is cooperating with B2B. We put the information and tools right on our website so you can compare countries and get an evaluation of how much it will cost you for the specifics of who you wish to include. This provides for more transparency because there is a lot of money at stake, and some of these programs are quite costly to be fair.
What would you say are the core benefits of citizen by investment migration?
When a financial crisis like 2008 or COVID-19 occurs, government policy needs to look at what they need to do to get investment flowing again, and they may look at these kinds of policies. I am not saying it is the answer to every economic challenge, but we know that the globalization of humankind is irreversible. It only is going to hasten as our children get educated, work, marry, and have friends and family abroad. We are cross pollinating even more so with each passing generation, and therefore we are going to become not citizens of just one country but possibly very many, if not simply global citizens. Governments have struggled with this, but this is the reality. It becomes very much about a marketplace of trying to attract some of these high-valued future citizens, so this extends beyond the FDI side.
What would be your final message for our readers of Newsweek?
This globalization of people came first with capital and industry. There is an economic reality to business that brought industry to internationalize and with-it capital flows, and now since the 90s we are very much about the internationalization of humankind. It is no longer the exception that people have multiple residency and citizenship. To be fair to governments, this is a very big challenge. They need to think about how they can retain people and tax them because there are services to provide, and to do this efficiently.
Latitude is in the sweet spot of investment migration. We have matured in a timely fashion in an extremely exciting space, and we are privileged that Latitude is there to help high-net-worth individuals who have the means to look at these solutions and the range of options available to them. We are there to happily help navigate through that.