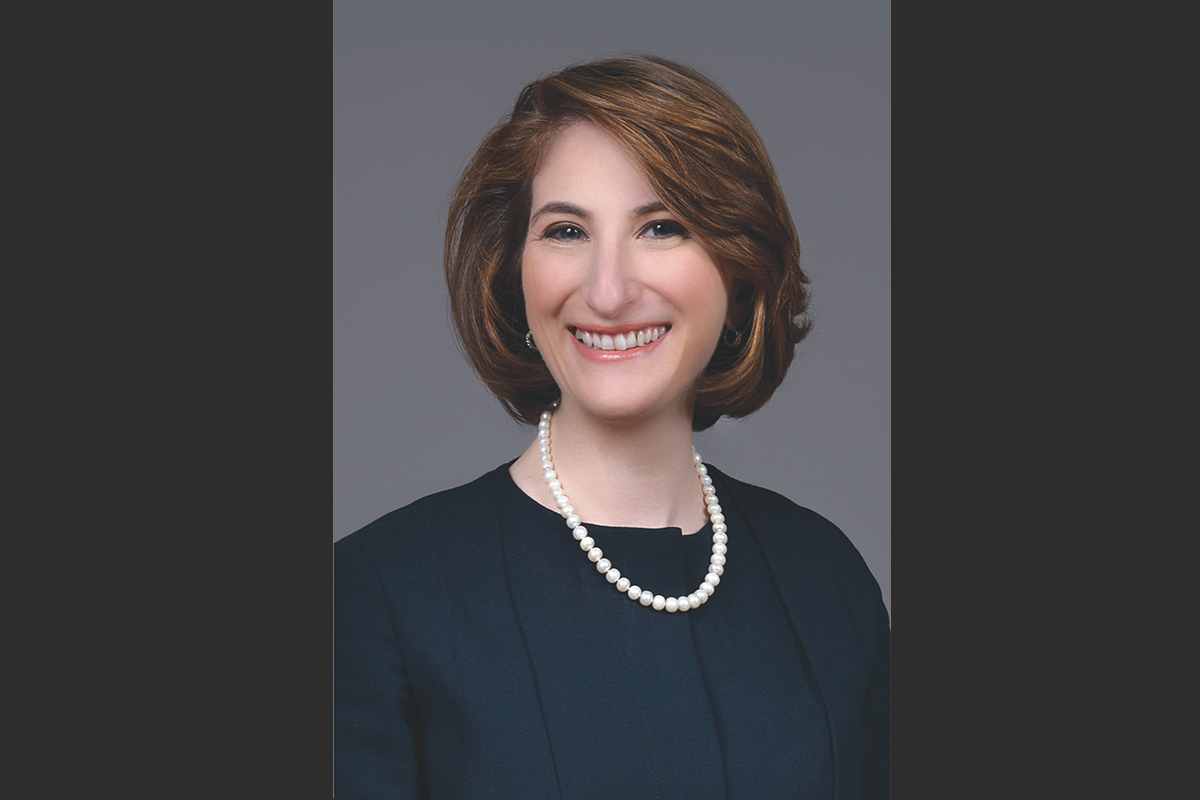 04 Jun

International investments in the new paradigm
Nadine Goldfoot, Managing Partner, Fragomen U.K., explains the benefits of a broader global investment landscape
Would you give us a brief summary about the organization's history and evolution in becoming a globally renowned law firm dedicated to investment migration in the world?
Fragomen was founded in 1951 and is the leading firm dedicated exclusively to providing immigration services around the world. We have over 4 thousand staff members globally and provide immigration services into over 170 countries. The firm began in New York in 1951 and was initially a U.S. domestic immigration practice. We launched the global practice in 1999, initially in Brussels, and now have over 50 offices worldwide. The firm supports a broad base of immigration, not purely private client investment migration. We represent many of the Fortune 500 companies with their global immigration programs. Our private client practice focuses on advising individuals, including investors, entrepreneurs, professionals, executives, sportspeople, artists, students, and their families with immigration solutions around the world.
What are the top priorities for Fragomen in 2021?
Fragomen is continuing to support our clients maneuver the complexities of the post pandemic immigration world. This will bring new challenges and opportunities including national protectionism of local labor forces, more digitization, as well as additional administrative and logistical requirements for travel, for example vaccine passports and health certification. Technology, together with strategic advisory support will be critical to ease the path forward for our clients.
We would like to hear your insight into the standards across the industry and how Fragomen works together with the IMC and other key stakeholders to ensure investment migration remains transparent and accountable?
We were involved in working with the IMC to draft the original code of ethics and professional best practice standards. The highest professional standards and ethical practices are a critical bedrock of the investment migration industry. As a law firm, we are heavily regulated and comply with the robust due diligence and compliance requirements for all our internal workings as well as facing our clients, stakeholders, third-party partners and anybody within our supply chain, no matter how arm's length relationship is. Within the investment migration industry, I appreciate that not all the players and participants come from regulated industries, and, therefore, do not have that level of rigorous regulations imposed upon them by a regulatory body. However, it is particularly important that in this industry, all the participants and players recognize how essential compliance and ethical best practice is and that everybody adheres to the same high and exacting standards for the benefit of the entire industry. I think the education program of the IMC plays an important part in this.
What are your views on the latest trends in investment migration and how has this affected the services you now offer, especially those brought on about by COVID-19?
COVID-19 has turned the world upside down. When people look to explore investment migration options historically, it was very much motivated by protecting against uncertainty and vulnerability. COVID-19 has highlighted how vulnerable we all are. No matter what circumstances, we are susceptible to forces beyond our control. I think this has elevated the interest in investment migration.
From a more positive perspective, during the pandemic people took time to re-evaluate their lives. Particularly in a technology-driven, agile, and remote working environment which has become much more mainstream, people now appreciate that they can live a much more flexible life, straddling multiple countries. They could live in one place and work in another. All of these factors have fueled a lot of interest in investment migration.
The final thing that has really caused people to focus their interest now is time. In the course of the past year, people have had a lot more time on their hands than they had previously. A lot of clients who would naturally be interested in investment migration would travel frequently and have conflicting demands on their time. People have used this additional time to reflect on what the best options are for themselves and their families, their assets, and their businesses, and taken to the opportunity to explore their options. Throughout the pandemic we were incredibly busy with queries and consultations with clients. As we begin to emerge from the pandemic, we are seeing that interest translated into action.
Where would you say are the biggest source markets today and what are the most popular jurisdictions of choice?
I always dread this question because there is not one particular answer. There is no one size fits all – it entirely depends on the client, their circumstances, and what it is they are trying to achieve.
What has been highlighted by the pandemic is that when we talk about investment migration, we are no longer talking exclusively about high-net-worth or ultra-high-net-worth individuals. It is now a much broader mass-affluent market. However, the driving forces behind it, regardless of the level of affluence, are still very much the same. It is to protect against uncertainty, safety, and security. Education is still a key driver as well as lifestyle, now more than ever, and business opportunities.
However, the change in profile of interested clients really began pre-pandemic, in the last five to six years. Historically, our experience in the investment immigration market, would have been similar to others, in that initially there was a lot of interest from Russia and the CIS. A little later interest began to spike from China and more broadly in Asia as well as parts of Africa and South America. However, in the last five years or so, with Brexit and the social and political uncertainty in the U.S., we have seen increased interest from U.S. citizens and U.K. nationals. We tend to find with US citizens, that they are not looking to relocate, but rather to secure a status that affords them flexibility and Europe tends to be of the destination of choice, but New Zealand and Canada are popular too. For U.K. nationals, again it is not about relocation but rather trying to protect their freedom of movement in a post-Brexit environment. For both these populations, the conversations are much broader than investment migration, and include citizenship based on ancestral connections as well.
How do you envision Brexit will affect the U.K. in the medium to long term?
The U.K. government set out their vision for a 'Global Britain' in the post-Brexit environment and last month they published a strategy document detailing the new plan for immigration. The key focus for a post-Brexit immigration environment is to access talent from across the world and not be limited by geographical boundaries. There is specific interest in scientists, academics, investors, innovators, and entrepreneurs to come to the U.K. and contribute to the economic growth. Provided the immigration reforms due to be implemented in 2022 and beyond are sufficiently attractive to entice top global talent and investment, the U.K. has an opportunity to build on already strong innovation platform.
What would you say are the core benefits of citizenship by investment migration?
For the individuals, we know what the benefits are. For the countries there are several benefits, both economic and social. There is the value of the investment itself, which for some countries is very significant. However, more broadly than that there is all the ancillary spend in the wider economy. This includes the adjacent industries that have grown to support the investment migration industry in a particular country as well as general ancillary spend in the economy by the investors to facilitate their day to day lives. Beyond this, there is the investment of the skills, talent, and expertise of the investors into the local economies. These individuals are entering into an active social contract with the government and society of that country and proactively agree to be productive and meaningful members of that society. Arguably that is even more valuable than someone who obtains a status through an ancestral connection but does not meaningfully contribute to society.
However, quantifying these benefits can be challenging. I think that going forward, there will be shift away from passive investment options into more active talent and skill-based investment. This may make it easier on countries to measure and quantify the value.