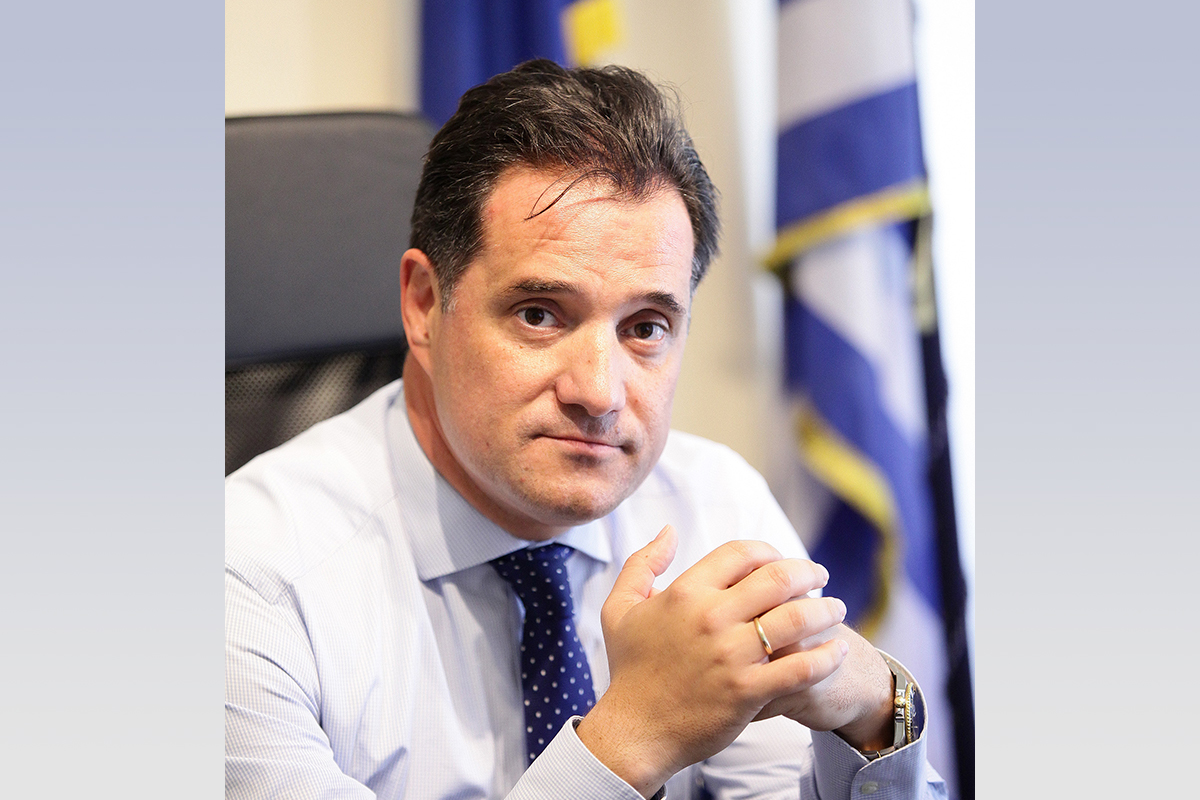 04 Sep

Greece's growth is on track to surpass expectations
Adonis Georgiadis, Minister of Development and Investments, discusses how Greece is going from strength to strength
Would you consider that Greece has already reached the status of "the most business-friendly country of the European Union (EU)"? If not, what further reforms are still needed?
We have not yet reached this status, but we have made vast improvements since our first day in government, working diligently with the World Bank on our digital reform. In fact, a week ago we presented a new digital reform as well as other reforms that we have been working on these past 15 months to enhance the business environment in Greece. The World Bank has told us that if they had issued a Doing Business report, we would already have claimed the 69thor 67th place. With all the new reform programs that are coming into effect in the next year and a half, we expect to outperform ourselves and reach the 30th place in the ranking just before the future World Bank Forum. When we came into office, we were at 79th place in a ranking of 190 economies worldwide, and now our goal is to reach the 30th. We have already done a lot of work, but there is still much to do.
Could you give us an overview of how well Greece's economy rose to the challenge of Covid-19 and of how the pandemic has affected investments, both foreign and domestic?
Greece was, of course, in a very vulnerable position at the beginning of Covid-19. Tourism makes up a major part of our GDP and, in combination with having the highest public debt in the world, the general assumption was that we would have the biggest recession in the Eurozone, running into the high double digits. I can proudly say that, thanks to all the measures our government put in place, our economy did much better than anybody had predicted. The recession was 8.2 percent, which is large, but not the largest in the EU, and much better than all the forecasts had predicted. If you consider 6 percent of this was from tourism, which was practically devastated, you realize that the rest of the economy fared quite well. We are extremely optimistic, particularly considering the European Commission's growth predictions for Greece, of 4.6 percent for 2021 and 6.7 percent for 2022. In short, we held up better than anyone thought we would, and we will continue to prosper better than anyone can imagine.
What is the status today of Europe's largest urban redevelopment project to date, Hellinikon, and what new investment opportunities are currently being unveiled?
They have already finalized the details and now construction can commence. It's only a matter of weeks before the emblematic project begins, as Lamda Development will pay the sum that corresponds to the first installment in June, so that Lamda acquires the shares of Hellenikon. The actual work will start between mid-June and early July this year. It was an extraordinarily complex process, to be honest, but I am immensely proud to have been able to be part of it.
Why is Greece an ideal destination for digital nomads and foreign investors?
It is no secret that life in Greece is marvelous. The weather is ideal and the environment safe, and we enjoy a fantastic way of life. We are looking to attract people looking for a new place of residence with a high standard of living where they may work remotely. To this end, we passed non-dom legislation that includes several incentives with extremely low taxes for those relocating to work from Greece, as well as tax breaks for pensioners choosing Greece as their residency destination—looking for a warmer climate, for instance. Since the passing of these two laws, over 100 people have bought a house to start their lives here. In all honesty, we believe that due to the pandemic there has been a shift in mindset, as people have realized that they can now work from anywhere over Zoom.
Could you share some insights with us about how Greece is intending to leverage this new momentum through a revamped citizenship and residency program?
The non-dom legislation I mentioned allows new residents a tax-free period, and our well-known golden visa program already works exceptionally well. We have yet to decide on a passport program, although we are working on it. The sector in general is gaining steady and healthy momentum.
To what extent has the privatization program been derailed by the pandemic? What are the big sales that are on the table today and what is in the pipeline?
Privatization has not been abandoned at all. The only bid that was stopped was the tender for our airport in Athens, since air travel took the biggest hit during the pandemic. So, a new tender is scheduled for 2022. All the other bids, such as a land development in Crete, are progressing quite well, with a lot of stakeholders actively and enthusiastically participating.