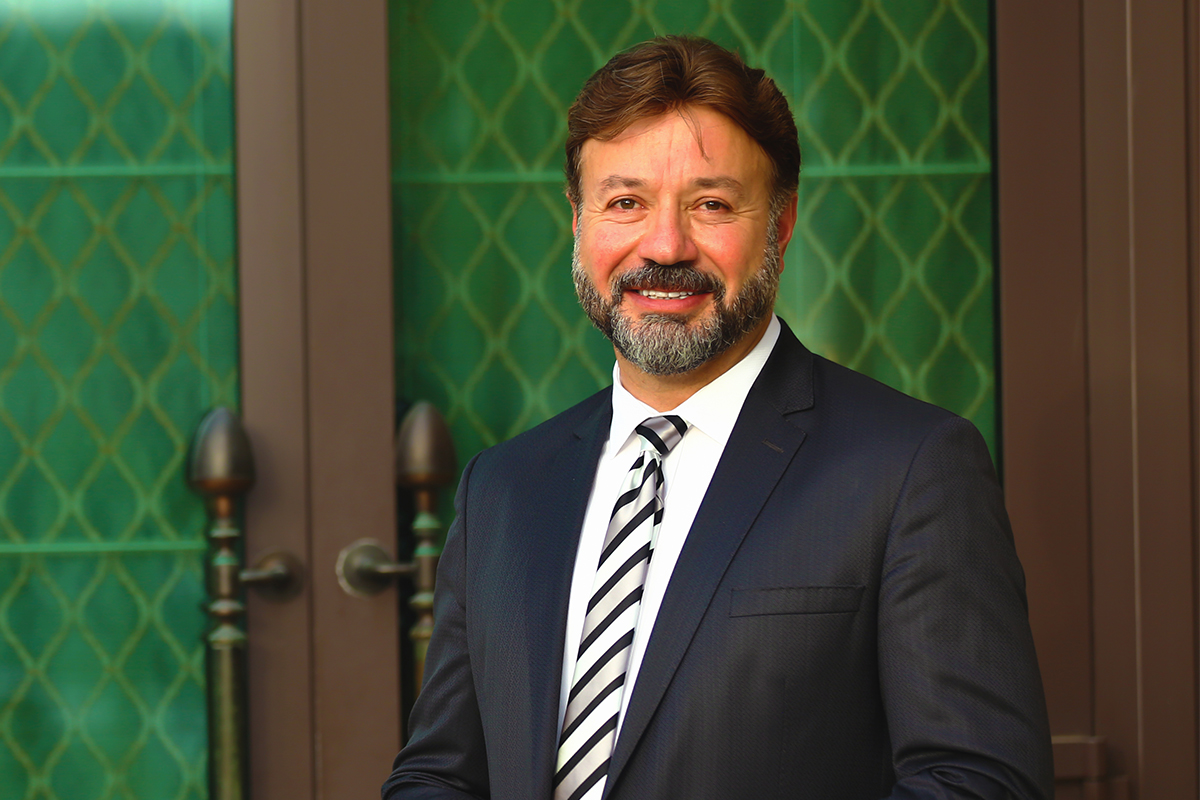 12 May

Investment immigration calls for better branding
Hakan Cortelek, Founder and CEO, Beyond Residence & Citizenship, discusses the latest trends in citizenship-by-investment migration and the benefits it has on destination countries
How does Beyond Residence & Citizenship differentiate itself from other players in the investment immigration sector?
As the name suggests, we go beyond residency and citizenship. Traditionally, the process was viewed as a simple transaction. We decided to create a system that makes us a working part of the client's life. We brand ourselves as globally accessible with a local touch. We have done well. We have attracted the right talent and the right type of clients to facilitate excellent programs. We also look at additional elements for our clients such as education and tax planning with experts we have incorporated into our team. We see this process as their dream, and we ask ourselves how best we can make it happen.
How has the pandemic affected worldwide immigration?
In 2018 we perceived that people around the globe had begun to feel unrest. However, the COVID-19 pandemic made the change tangible. People who were not from the upper class but managed to do something with their lives–either with their talent or financially–began to look for alternatives. Additionally, the pandemic highlighted the benefits of having another passport. Many people were stuck in certain parts of the world when borders were shut. Even if you had your own airline company, you could not fly. However, if you had the right passport, you had an advantage because that country was taking ownership of their citizens' wellbeing.
What trends are we seeing in those looking to use your services?
Historically, the largest source country for the industry is China, but newcomers are substantial. India and its neighbouring countries are important source countries, predominantly for tax reasons. Russia and West Africa have also been significant source areas, as is the Middle East since the Arab Spring.
Especially new to the scene is the U.S., whose recent political and economic issues have caused people to look for alternatives. American citizens are considering what was once a dream place to live and a dream passport to have as not necessarily the case. The pandemic crisis handled by the usual suspects did not deliver what U.S. citizens expected.
What are popular destination markets for those immigrating by investment?
A large part of the job is examining current trends and adapting to the changing needs of our clients. In the past, people looked at a country's water resources or radiation levels, such as in Japan. Now it is noticeably clear that they are looking for a place where they can stay more than a certain number of days without reducing their quality of life.
While many citizens are looking to leave, inbound numbers are substantial in the U.S. People are interested in doing business there and receiving a U.S. education. The U.K. is also popular. However, if we are looking at sheer numbers, Turkey, Greece and Portugal receive a larger chunk of the immigration market. The Caribbean is always steady, but it has changed significantly. At the beginning the only market was Saint Kitts and Nevis, but now there are five destination markets matching Saint Kitts' policies.
Although Caribbean transitions tend to be fast and easy, residency programs in Europe are differentiators because they give clients a perception of better medical and educational returns. There are new players in the Balkans, but they have a long way to go to compete with established markets like the US, formerly Canada and Europe.
What are the benefits of citizenship-by-investment migration for the destination country and for the individual?
Investment migration addresses important issues such as debt and offsetting potential shortages of human capital. It is also instrumental to countries seeking to attract the quality investment capital and global talent. For citizens of the destination country, one of the core benefits of the citizenship – by – investment migration is the ability to access the qualified global capital, which governments can channel into projects of public interest.
What problems does your sector have in marketing this type of immigration?
A large issue in our industry is that we are always on the defence because there are biases, hearsays and untrue prejudices. The industry needs to create a positive narrative around our activities. Governments need to quantify the direct benefits our industry has on a country's economy. People who properly understand and make use of this kind of migration can attract the right people with support from their own citizens. However, if you are not accountable or transparent with funds, it will always create some Hollywood-esque interpretation of what happens with the money. Our industry's services indirectly help everybody around the world. We should welcome it. We should not kill the goose that lays the golden visas.