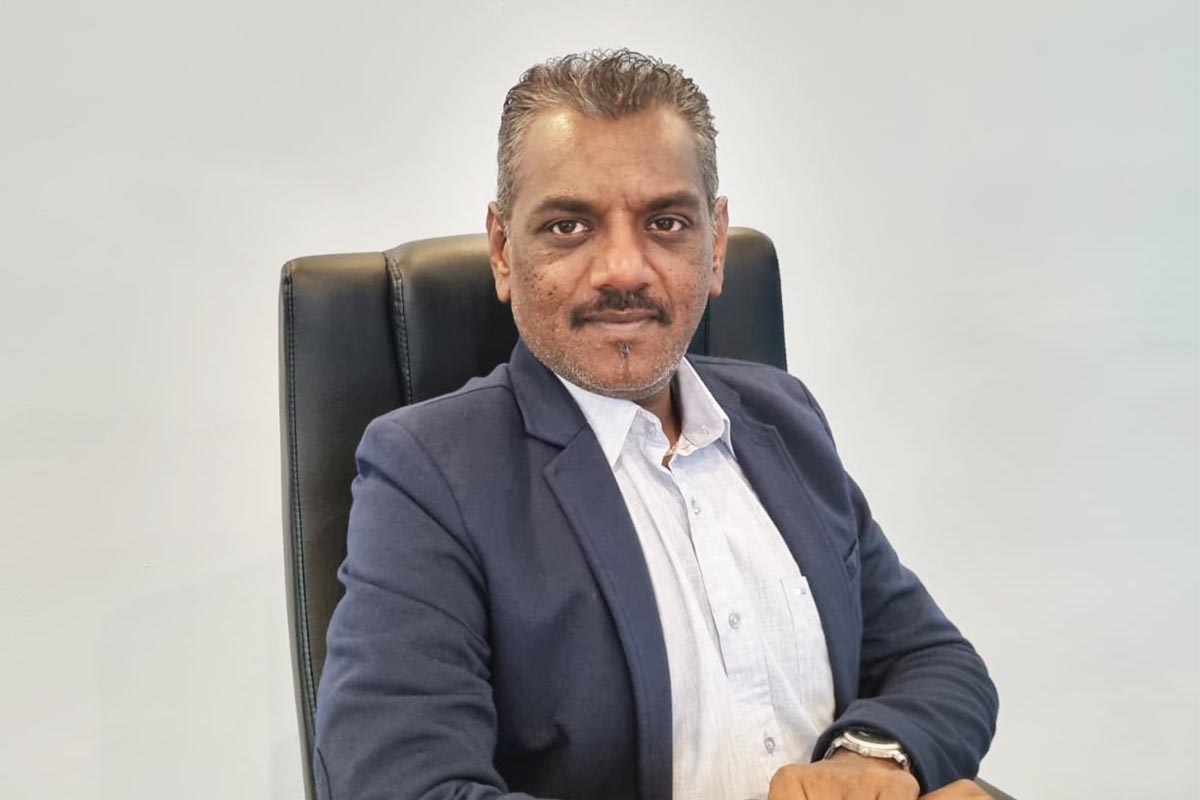 04 Apr

Mauritius' BPO services excel due to the country's bilingualism, multi-industry prowess and ability to specialize
Vik Sonatun, General Manager, Apollo Blake, talks about the availability of BPO work from across the globe and strategies to attract it
What key milestones has the company passed since it was established, and how has Apollo Blake contributed to Mauritius' community and economy?
Apollo Blake was founded in 2008. Since its inception, our strategy has been to excel in offering customized BPO services and solutions that the big companies are not able to provide. Mauritius has a population of 1.3 million. We are too small to compete with India and the Philippines who can provide low-cost bulk services. Our strength and distinctive asset of being bilingual (English/French) also allows us to excel in providing more advanced multi-skilled services in a more personalized way. We have capitalized on these unique assets and progressed over the years to specialize in different aspects of BPO and customer management solutions.
Our client base is mainly from the US, Canada and Europe. We are proud to say that we work with reputable, world-famous companies some of which have been with us since the start. We currently employ over 250 permanent staff here in Mauritius.
In the past 13 years, we have trained and employed over 1,200 youngsters. Our internal training and development programs are focused on youth development, molding young talents to become proficient and successful in their careers, whether they stay with us or chose to continue elsewhere.
What kind of advantages are there for outsourcing to a country like Mauritius, and what kind of benefits are there to building a company like yours in Mauritius?
Apart from Mauritius being politically and socially stable with a fast-growing economy, the country is also positioned amongst the top 20 in the world for ease of doing business, and has over the years consolidated its leadership position in Sub-Saharan Africa, as ratified by the World Bank.
As mentioned though, due to its population size, Mauritius' resources can be limited. Consequently, bigger companies–such as the Microsofts, the Dells and the airlines–are not going to turn their attention to here to fill 2,000 seats. What we offer to companies is customised BPO solutions and personalized customer service, operating in line with their strategy and company culture.
Being a bilingual country with English and French as official languages, Mauritius positions itself as an ideal location for providing global customer support. The Canadian market has been actively pinpointing Mauritius as a source for either recruiting bilingual talents, setting up an extension of their business here or outsourcing their processes and customer support to companies like us.
Our education system, administered by the University of Cambridge, has been instrumental in shaping young talents that are easily able to adapt to and are capable of integrating western cultures in their work ethics. This ability also comes due to the continuous exposure Mauritius has had with western countries because of the fact it was previously occupied by the French and the British; the ties remain strong.
Robust infrastructure, accessibility to technology advancements and a resilient connectivity to the outside world are the key pillars we have put in place. Thanks to our local ISP (Mauritius Telecom), Mauritius is the sixth-best country in the world, with 100% fiber to the home (FTTH). This accomplishment allows for a technology-driven society and a workforce from which companies can benefit.
What kind of bridges are being formed by Mauritius' academic institutions to support new technology-driven sectors, and how is Apollo Blake taking advantage of the country's drive for innovation?
Academic institutions in Mauritius have been dynamic, continuously readjusting their programs and subject matters to the pace of the fast-changing market demands. The focus for the past decade has mainly been technology-based specializations.
Several government academic bodies have been set up to administer and provide development programs to existing employees and job seekers. The Youth Empowerment Program (YEP), for example, is a program that enables school leavers and unemployed youngsters to be trained and placed in a company where their development is monitored. Companies that offer a job placement to these candidates benefit from a 'wage assistance' from YEP for the candidate. This all depends on the candidate's qualifications and progress in their development.
The Human Resource Development Council (HRDC) is another government body that assists and encourages companies to provide training and development continuously to their existing employees and up to 80% of the training costs are refunded by the HRDC.
Apollo Blake, apart from benefiting from these programs, is also a registered training center. We have our own training and development programs that are more focused on our industry but also encompass general skills that will enhance an employee's competence in their career paths.
What is available in Mauritius in terms of up-and-coming sectors–like BPO–for the new generation of workers on the island?
The BPO sector has come a long way from being just the outsourcing of repetitive bulk processes, telemarketing or answering generic customer-service calls.
Nowadays in Mauritius, due to its highly trainable and technology-educated workforce, we are capable of being real business partners to companies that require complex and personalized support.
Subsequently, a new generation of workers on the island can consider working in this industry to be a career in which they will be presented with different opportunities to grow.
At Apollo Blake, we have established this path for our employees by carefully selecting the companies we partner with and opportunities ripe for expanding together with said partners.
There are many companies and BPO brokers out there who are continuously looking for low-cost, short-term business. Others might engage in these types of ventures but we won't; in a small country like Mauritius, it's crucial to maintain a good reputation.
Whether an employee remains working in this industry or moves on to other sectors, working in a BPO company here offers the exposure and training necessary for them to become a competent professional.
What are your goals for the short to midterm?
Our company's goal is to double its capacity within the next five years. Some 500 seats is the ideal size for a company in Mauritius operating in the BPO industry, such that it can still provide the boutique and customized services that it is predisposed to. Anything above that goes back to becoming that bulk, impersonal offer we do not want to be.
Sustainability comes with innovation and creativity. We would strive to maintain the drive and commitment to readjust our strategies continuously, in order to outshine our competitors and offer our clients–who are mainly from the U.S. and Canada, with two in Europe–the service their customers deserve.
What ambitions do you have as General Manager of Apollo Blake? How do you see the potential of BPO in Mauritius and what needs to happen for you to reach its goals?
As General Manager, I would first need to achieve the company's goals. It has been an inspiring journey so far at Apollo Blake since its inception. Not only have I enjoyed seeing the success and growth of the company but also witnessing our employees evolve. I am determined to further expand the business.
'Our strength is our team' is not just our motto but also our pride. The team here understands the commitment required to work together with our clients to enhance their processes and services available to them to achieve their goals. Our ambition is to make Apollo Blake the very icon in the BPO sector that showcases Mauritius as the premier location for advanced outsourcing solutions.
The potential for BPO in Mauritius, and especially over the past five years, has increased thanks to key infrastructure and technological advancements. The jurisdictions, safety and proven records of quality service have also been established.
Mauritius has the potential to become a hub for global services and a service hub connecting the African continent to the western and the Asian markets. It already has the necessary attributes; they just need to be showcased.
Do you have a final message for readers?
Following the outbreak of the COVID-19 pandemic, physical distance is no longer an obstacle in the way business is being conducted worldwide. The vast majority of businesses have adopted the work-from-home culture as a long-term concept. It's a culture and a way of running a business that is very similar to outsourcing, and it will be only a matter of years for the demand in Mauritius to exceed the supply, due to our size.
A lacking workforce recently in several western countries has slowed many companies' expansion; Mauritius could be the solution to help them re-launch their businesses.
After all, there's nothing wrong with spending a couple of weeks in a 5-star resort on a tropical island to write your annual business reviews.