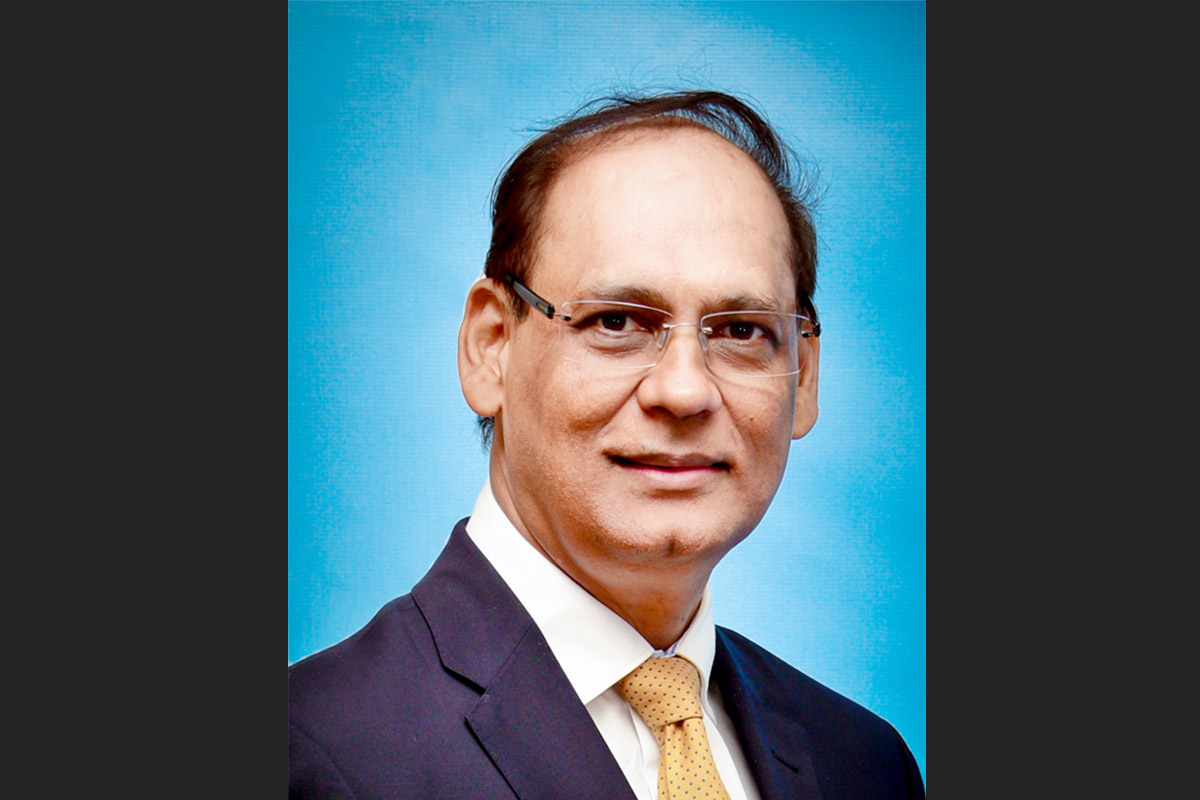 27 Mar

Mauritius upholding reputation as a robust and credible jurisdiction
Mahen Kumar Seeruttun, Mauritius' Minister of Financial Services and Good Governance, discusses new financial products in the pipeline that will keep Mauritius up to date with the quickly changing investment landscape
How is Mauritius's financial services sector coping with the world coming out of a major economic and health crisis and with the fallout of the Russia-Ukraine situation? Are you open for business and what prospects are there in the short term?
The last two and a half years have been very challenging for everyone all over the world. In Mauritius, we had our borders closed for nearly two years, and it is only since last October that we have really opened up. With the ongoing vaccination program, we have over 80 percent of the population now completely vaccinated, meaning we have gradually removed all the travel restrictions.
With increased ease of travel, we can already see overseas business travelers looking forward to come to Mauritius and to exploring areas for setting up their activities here, which is very encouraging. There is no longer any need to show negative PCR tests at the airport, so things are flowing much more smoothly. In addition, we have created new incentives to encourage people to consider Mauritius as a place from which they can work remotely. Last year, we introduced a premium visa whereby non-citizens can stay for an extended period of 12 months and which can be renewed for an additional year.
With regard to the financial sector, even with closed borders we managed to have 1 percent positive growth in 2020, while all the other sectors were badly hit. This was due largely to the fact that we were able to shift to a work-from-home environment overnight. The regulator and all the players managed to deliver services in a quasi-normal situation for our clients.
In 2021 we enjoyed a 4.5 percent growth rate despite being hit by the pandemic. Of course, we recognize that the whole landscape worldwide has been impacted by COVID, and that in hard times new opportunities often emerge. With countries trying to look for alternative sources or suppliers, the African continent has some excellent possibilities for investment. There is so much we can offer in Mauritius, as a jurisdiction, that is very conducive for investors. Over the years, we have built up a strong reputation and we want to project it even more now to demonstrate that Mauritius is an ideal place to do business going forward.
In October 2021, the FATF welcomed Mauritius' significant progress in improving AML/CFT, anti-money laundering and countering the financing of terrorism. What does this mean for the finance sector, its future growth and its international reputation?
The sector is vital in terms of its contribution to GDP, and also the number of people that it employs. When we were put on the FATF greylist, the government made a high-level political commitment to execute an action plan for compliance at the earliest possible moment. We managed to do it in record time because we felt obliged to give the business community the confidence that we are a place that means business and we adhere to all the standards set by the international agencies.
We have put everything in place to correct all our deficiencies and, interestingly, this has boosted the sector. People who were in wait-and-see mode have seen that we were not bluffing when we said we would rectify the situation promptly. Out of the 40 recommendations set by the FATF on technical compliances, Mauritius is now compliant with 39. The remaining one (recommendation 15, which has to do with virtual assets) has been submitted for rerating to the ESAAMLG, which is the regional body of the FATF, and we are hoping that it will be approved around September 2022. This would mean that we would most likely be the only country in the world to be compliant with all 40 recommendations.
And so we are determined to uphold Mauritius' reputation as a robust and credible jurisdiction. We are doing everything necessary to attract more investors to Mauritius and, by doing so, to the whole region.
In this regard, we are also coming up with several new financial products to make us even more attractive because this landscape constantly evolves and we need to keep up. We introduced a few products in the last two years and several more are going to be introduced in the coming year. Of course, they will need to go through legislation processes in order to be enacted.
In such a dynamic sector, we feel there is a lot that can be done to contribute more to the economy. Last year, in a report issued by the Capital Economics, it was stated that Mauritius has contributed a great deal as a platform for investment to be channeled into the African region. Specifically, it has supported new employment, improved infrastructure and improved tax revenue.
The World Bank's 2020 Ease of Doing Business Report listed Mauritius as first in this region and 13th worldwide. We have moved dozens of places up the rankings due to the concerted effort of all stakeholders. We are confident this will attract businesses to Mauritius, and we are ready to welcome businesses from all over the world to do business in and around the region. The contribution of this sector to our GDP is around 13 to 14 percent and we aim to double that contribution in the next 10 years. We have a blueprint that was published two years ago and on which we are working still, in order to meet these objectives.
What key factors have played toward Mauritius' success as an international financial center and investment gateway to Africa? What differentiates you from the rest?
We have been in this sector for more than two decades now, and Mauritius has always been a very stable country politically speaking; it is highly democratic. It is stipulated in the Constitution that every five years we need to have a democratic election and whenever there is a change of regime, there is a smooth change of government. This democratic system has been our main selling point as it gives great comfort to investors.
Our independent judiciary system, which is a hybrid kind of system, is also key. Because we were once a French colony and later became a British colony, we inherited both the 'Code Civil' from the French system and the common law system from the British system, which works well for both anglophone and francophone countries. Anybody experiencing a dispute can always go to the Privy Council of the British legal system as a last resort to seek justice. That also comforts investors.
Additionally, there are no restrictions with regard to capital flow. The banking system is solid, with international banks based here and a very large pool of skilled people across accounting, finance and/ or legal.
As far as time zones go, it is ideal in that we are plus four hours on GMT which allows us to work conveniently with the Far East as well with the U.S. This matters when it comes to doing business. Next, although we are an island, we are a member of the African Union, as well as a member of different commercial blocs in Africa like the Common Market for Eastern and Southern Africa (COMESA) and the Southern African Development Community (SADC). Therefore, access to the African market is seamless. Recently, we also signed free trade agreements with China and India; two major markets able to make Mauritius an excellent bridge between Asia and Africa.
We have a very conducive environment in terms of safety and security. You can live and work without having to fear for your life. There is a lovely business-pleasure mix as Mauritius is also a tourist destination, and a place where you can enjoy a very peaceful life. In terms of double-taxation agreements, we have over 20 DTAs with African states as well as various Investment Promotion and Protection Agreements. These help enormously in conducting business with added fiscal incentives.
What steps are being taken by your Ministry to help Mauritius leverage its strength in financial services and in ICT, in order to create a competitive jurisdiction for both Fintech and virtual assets?
Going forward, Fintech is going to be a major tool in the financial space. That is why in 2018, we initiated measures to attract investors in this area. We started by setting up a regulatory sandbox license (RSL) because we felt that we still needed to understand a great deal about how this sector works before drafting appropriate legislation.
Over the last two to three years, we have become more knowledgeable with this particular platform and we came up with new legislation which was enacted at the end of last year: the Virtual Asset and Initial Token Offering Services Act. This also served to adhere to recommendation 15 of the FATF which I mentioned earlier. We are one of the few countries in the region to have enacted legislation to cater for these types of activities.
Fintech is going to be an area in which we will invest a lot of resources. We already have a number of guidelines and rules introduced by the regulator (the Financial Services Commission) which relate to peer-to-peer lending, crowdfunding, the National Payment System Act of 2018, and also the Robotic and Artificial Intelligence Enabled Advisory Services.
The next thing we feel a need to promote is to attract more investment into sustainable projects, for instance introducing green bonds to fund these projects. We came up with the guidelines last year and we already see some players issuing green bonds to attract investors who are very sensitive to the environment and who are willing to put their money into sustainable projects. For the last 30 years, we had our Stock Exchange of Mauritius, and last year, we authorised another securities exchange to be operational here, AFRINEX, which is focusing on raising capital for the region. This too is being licensed by the FSC and it is another platform for capital raising. There is a lot of progress happening in the African region, and this is something we have been promoting in the last few years.
With regard to the fintech era itself, it is going to be THE thing going forward. I recently visited the Crypto Valley in Switzerland, and I must say that what they have done in a very short period is incredible. We are discussing with the authorities there to see how we can learn from what they have done and see how we can improve in terms of the infrastructure that we have to put in place here to make it even more robust for everyone to work in that space.
What are some of the reasons you think investors continue to retain confidence in Mauritius and what are the largest opportunities for our readers, particularly in the financial services sector?
We have been in global business for the last 20 odd years, and those from the U.S., Europe, India, Africa and the Far East who have been working with Mauritius are familiar with the environment. When we were put on the FATF greylist, these people were very much our advocates and expressed that it was unjust. They know the ecosystem that we have in place, and it seemed a little unfair that we were put on that list. Having said that, they knew we would do whatever it took to make it right. They didn't make hasty decisions to leave and we were completely transparent throughout the whole process. That confidence that has been built over years and has gone in our favor. Our investors feel very much at ease with the people they work with here, and with the services we deliver.
We have a pool of highly skilled people in Mauritius, who deliver on their promises and this is extremely important. When our borders were closed and we were in lockdown, we did not miss on our deliverables. All stakeholders had full connectivity. They did not feel like they were being deprived of any of the services expected, which was another tremendously positive sign in terms of showing the resilience of our infrastructure. No matter what the situation was, we stayed close to our clients and kept servicing them.
Political stability is also very important as is the fact that we are a signatory of the Multilateral Investment Guarantee Agreement (MIGA). This assures any investors that their money is guaranteed here. Anytime they want to retrieve it, there are no restrictions or risks of their investments being held in the country. Overall, Mauritius is a fantastic option for relocating to and for investing in the region. It's a great place to domicile your structures.
Do you have a final message for readers?
Sometimes when we talk about Mauritius we think of it as a tourist destination because of our lush beaches and palm trees and because, traditionally, we have always promoted Mauritius as such. However, besides that there is now a very robust and solid international financial center. We have over 20 years' experience with investments coming from the U.S. and Europe into India and Africa. For the foreseeable decades, Africa is where we will witness huge investments flowing in.
Mauritius is the perfect platform to facilitate this. We have all the infrastructure in place and it is a lovely place to work and live safely. We are very dynamic and we keep introducing new products and services. Cost efficiency, in terms of both cost of living and cost of operations, is also a major asset when considering the many benefits Mauritius has to offer investors.