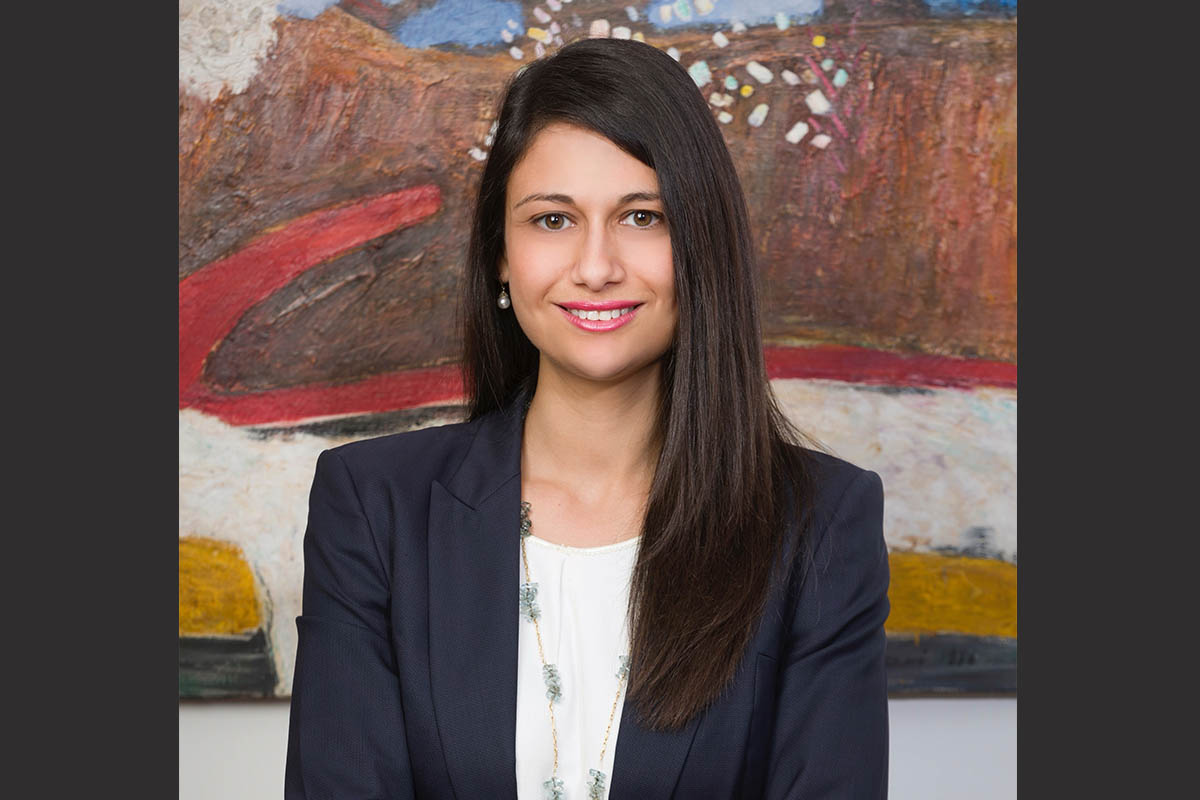 01 Jun

A New Dawn for Property Growth and Investment in Greece
Elena Shiapani, the CEO of MIBS Group, celebrates sustainable growth in Greece's property market
With over 40 years of experience in the development and investment market, MIBS Group has established itself as a trusted and respected player in the Greek real estate market. What are some of the major trends you have noticed in the sector over the past decade both globally and within Greece, and how have consumers evolved with it?
MIBS Group has indeed had a significant presence in the market for over four decades, and as a result, we have borne witness to many changes. It is no secret that the past ten years have been extraordinarily interesting for Greece and the long recession period affected Greek real estate in a myriad of ways. As a company, we diversified our portfolio enjoying worldwide exposure, therefore our clientele not only originated from Greece. We not only stayed relevant in the market, but we actually grew stronger and even more active during the crisis, especially from 2013 onwards through the Greek Golden Visa program. From that point until 2018, Greek real estate returned to a growth momentum.
You see, the Greek real estate sector is remarkably traditional. Greeks, no matter what the circumstances always strive to own the property they live in. We are talking about 70 to 80 percent of the population being homeowners. This never changed even at the most dismal point of the crisis. The market simply slowed down since banks were not granting loans.
I would say that the most significant changes in the Greek market happened in the last two to three years. After the recession and then again during COVID-19, prices started to increase. Over the last year and a half, the market has really taken off. MIBS specializes in residential properties located in Athens, where property prices have risen by 5-10 percent over the last year. That is the mark of the end of the recession, and not even a pandemic has been able to stop the resurgence of Greek real estate.
Ernst & Young recently reported that up to 35 percent of foreign direct investment (FDI) entering Greece was in real estate, with Greece jumping from 35th to 29th in overall FDI destinations. How have government programs helped the international business community's perception of Greece as an investment destination?
The government has been extremely supportive by pioneering programs that heavily encourage investment. We were one of the pioneers of the Greek Golden Visa program, which started back in 2013. As one of the very first organizations to have ushered clients through the program, we have been very active for many years now which is the main reason we have such a big share in the market. We have seen firsthand the decisively positive effect it has had. Ours is the best program in Europe right now because it is the most economical and the quickest, with minimum requirements and a streamlined procedure. With every passing year interest in the program grows.
Our government listens to society's demands and responds immediately to bridge the gap. Last year during the pandemic, they introduced the Digital Nomads program, a direct derivative of the pandemic. Alongside that, they launched a foreign pensioner regime, which is attractive for international clients looking to spend their golden years in a gorgeous environment. All of these play a significant role in the real estate sector. In our experience, every new program requires a few years to work out the kinks and catch on. I am sure that over the next couple of years these initiatives will have a constructive impact on the Greek economy, just like the Golden Visa.
From 2020 to 2021, we saw a 40 percent increase in our clientele. The pandemic, apart from the evident adverse effects it had, also created a new perspective for many. It made people reevaluate their priorities and their values, reminding them of the significance of living in a pleasant home. We have seen an increase in demand of higher quality properties and an interest in more extensive homes rather than simpler units. This change of perspective has had an influence on the domestic market as well as on international clients.
Does your portfolio accommodate consumers who may be looking for different lifestyles and not just see their place of residence as a location to commute from?
We absolutely pay more attention now to the extra space in a house. We look for better layouts and more amenities in properties. We have many projects involving landscaping, gardens and swimming pools that we expect will keep people in their houses or in their communities more. An especially important differentiator from the last couple of years is also sustainability.
Up to Q1 2020, just before the pandemic, Athens and Thessaloniki saw positive year-on-year real estate price rises of 28 percent and 27 percent, respectively. As the post-pandemic recovery unfolds, do you see such growth figures returning?
The recovery is already upon us. Over the second quarter of 2021, prices have risen substantially. Of course, our growth now will be much more stable than before. For me, a source of confidence is the fact that property prices in Greece did not decrease at all during the pandemic despite it being such a trying year. I have no doubt that in the near future our market will return to its exponential growth rates.
What are some of the major projects and key growth areas you are focusing on now?
We are constantly investing in prime locations, running greenfield projects, and building luxury properties in various locations around Athens. What differentiates us, allowing us to maintain our international footprint, is our ability to carry out numerous projects in diverse areas. We build mainly residential structures, but we also do small hotels in Athens. We have a holistic approach to the investment cycle, which is something that is quite attractive to foreigners. Apart from acquiring the plot, we run the construction, and manage the sale inhouse. We even take care of property management and maintenance to such a degree that we generate income for our clients through rental revenue. On every project we make a point of increasing value for investors, even after closing.
What final message would you leave with the readers of Newsweek?
Now is the perfect time to invest in Greece. Supply and demand principles are strictly upheld, we have political stability, a pro-business government and a solid visa scheme. Of course, as a Greek, I believe that this is also the most beautiful country in the world. I truly believe that Greece has a story for every individual, just like MIBS has a home for every buyer.