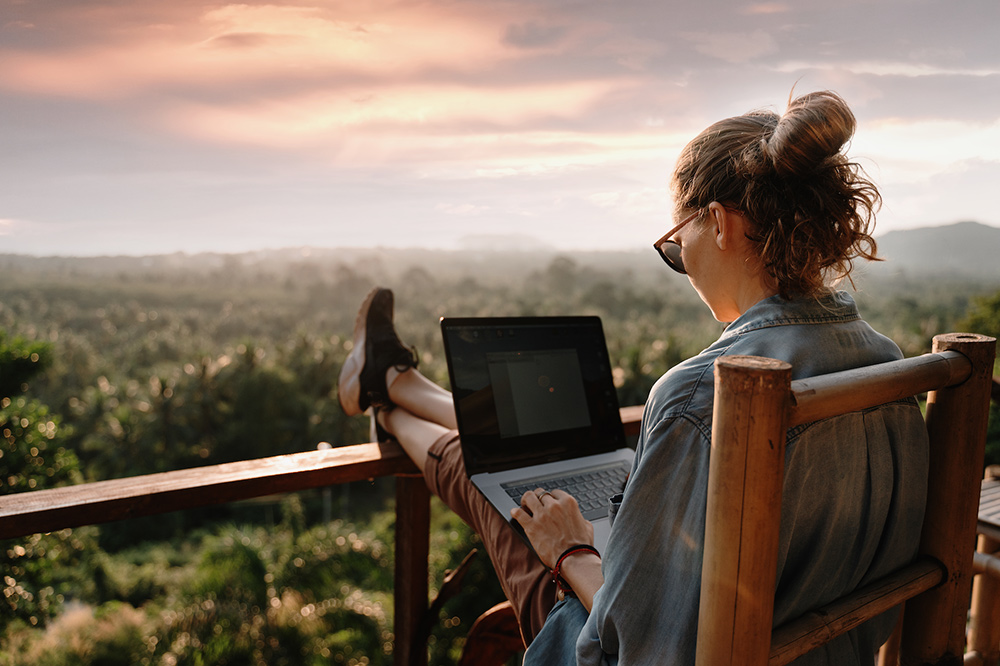 18 Jan

New visas for digital nomads cater to the trend for remote working

Last month, Mauritius launched a visa that it hopes will persuade some of the world's increasingly mobile working population to relocate to the Indian Ocean paradise. To qualify for the 12-month Premium Visa, digital nomads need to have an income stream from outside the golden-sanded island, proof of their long-term stay plans, plus travel and health insurance. "In return, we offer visitors a COVID-secure destination with world-class business and leisure infrastructure to help facilitate remote working," said Minister of Finance Renganaden Padayachy.

2020 has demonstrated that, technically, many of us could easily up sticks for a year or so and do our jobs from pretty much anywhere on the planet. Until recently, however, the legality of doing this was murky, with the only option often being unlawfully working on short-term tourist visas. That's changing and Mauritius joins a rapidly expanding list of countries that have new schemes specifically targeted at digital nomads.

These include other tropical idylls. Introducing the Cayman Islands' new Global Citizen Concierge Program in October, Deputy Premier and Minister of Tourism Moses Kirkconnell stated: "Remote workers can now spend up to two years living and working in the Cayman Islands—reinvigorating their nine-to-five schedules with Caymankindness and elevating their work-life balance with sun, sand, sea and safety." Applicants to the program must have an annual external income of at least $100,000—a higher requirement than others in the Caribbean, such as Antigua and Barbuda's two-year Nomad Digital Residence visa and Barbados' one-year Welcome Stamp, which both welcome those earning $50,000 or more. On the other hand, the 12-month visas of Bermuda and Anguilla, as well as Aruba's 90-day One Happy Workation package, have no specific income requirements.

In Latin America, the best options for online workers are Costa Rica's two-year Rentista freelancer visa and Mexico's one-year Temporary Resident Visa that require minimum incomes of $2,500 and $1,620 a month, respectively. Dubai in the United Arab Emirates is currently the only Arabic location to have adapted to the new global trend; its one-year program lets you work remotely and tax-free in the desert oasis.

European nations are also jumping on the bandwagon. Germany, Portugal, Spain and Czechia all have established freelance or residency schemes that can be utilized by remote workers, but this summer, Estonia and Georgia became the first on the continent to bring in custom-made packages for remote workers. The Remotely from Georgia initiative gives freelancers and self-employed foreigners earning over $2,000 the right to live and work in the vibrant former Soviet republic for a year, while Estonia's Digital Nomad Visa is open to those with a monthly salary of at least $3,530 and is aimed at turning the Baltic state into the European Union's hub for the emerging generation of remote workers.

In October, the Land of Fire and Ice joined the party by extending its six-month Work in Iceland program to cover teleworking citizens of non-European countries that are earning above $88,000 a year. Minister of Tourism, Innovation and Industry, Þórdís Kolbrún Reykfjörð Gylfadóttir, explained the rationale behind the move: "By making it easier for foreign nationals to work from Iceland, we add value, knowledge and connections in Iceland that support our innovation environment."

In 2021, a host of other destinations—including Croatia and Bali in Indonesia— are lining up to launch their own competitive propositions for attracting digital nomads. While 2020 has been a year of momentous challenges for us all, it certainly looks like the future will be full of enticing travel opportunities for remote workers.