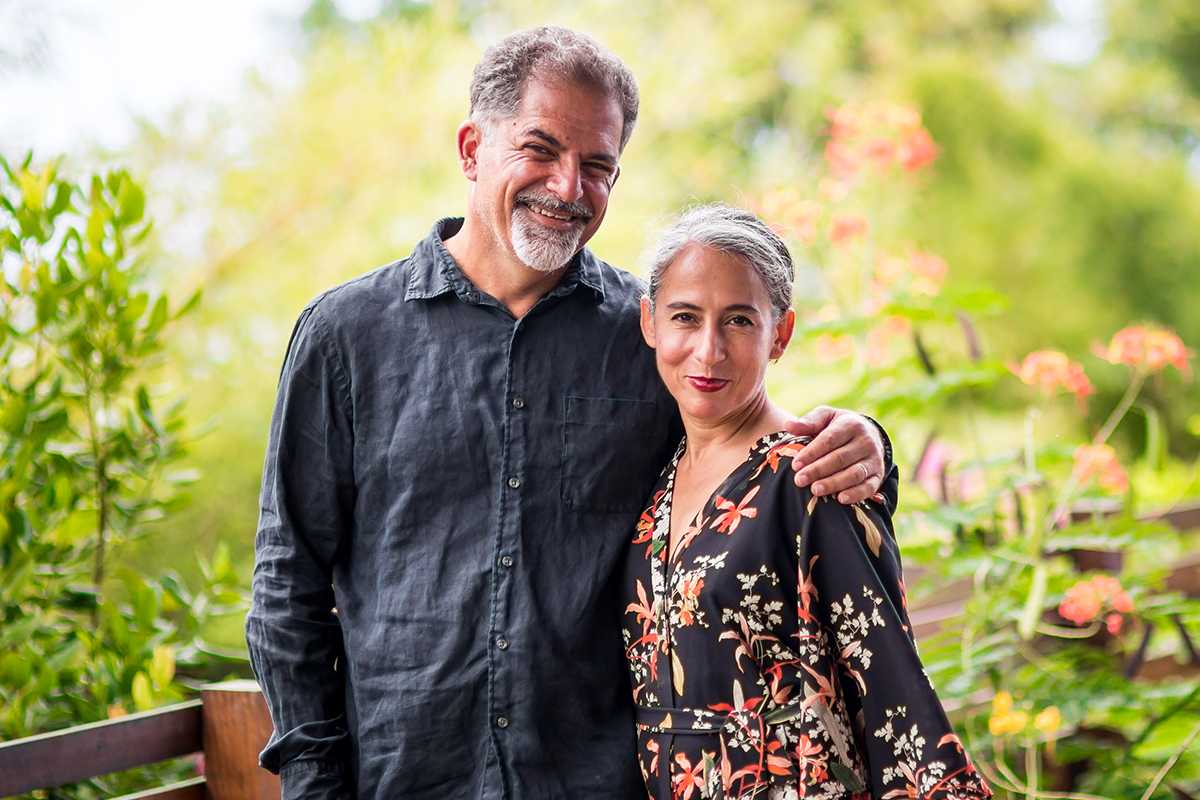 11 Dec

Offering tailormade experiences for every type of guest
Gregor Nassief, Chairman & CEO, GEMS Holdings Limited, explains how the company's philosophy is based on the idea of following nature's lead
As a reaction to the COVID-19 pandemic, most hotels and resorts are taking specific health and safety measures. How is Secret Bay implementing protocols to halt the spread of the virus?
Secret Bay thoughtfully created a programme to ensure the optimal healthy and safety of staff and guests. Our StayWell Programme is a series of holistic wellness, health, and safety protocols that go beyond WHO, PAHO, CDC, and local health authorities' mandates and guidelines. The resort also unveiled multiple wellness offerings, including a superfood turndown service and a backyard garden programme, where each villa has its own private grow box. This not only helps cultivate the idea of foraging and sourcing local ingredients for optimal nutrition, but it also creates an entirely new education experience that supports the hotel's ethos for healthy living.
Digital nomads are about to become a regular fixture in the post-pandemic world. How are your facilities catering to these clients, who can stay longer than regular visitors, but shorter than permanent residents?
When it became apparent that COVID-19 was going to be a more long-term challenge, we thought one way to maintain bookings was to offer longer stay options that allowed guests to have a peaceful work environment and access to bucket-list activities. We developed a 'Six Star Workcation Retreat' package. The 30-night package includes meals, weekly massages and yoga, and a variety of on- and off-property experiences. In fact, we have guests booking more than 70 nights, enjoying the balance of work and 'living in nature'. We anticipate this trend to continue as travellers are seeking the transformative nature of extended and more immersive and personalised vacation experiences.
Secret Bay has received many accolades from visitors. How would you define the competitive advantages of Secret Bay in Dominica and within a broader Caribbean context?
Compared to other Caribbean islands, Dominica is lusher and has a more dynamic terrain, allowing for a completely different kind of tropical experience. Dominica is pioneering becoming a climate resilient nation through renewable energy, organic agriculture, and sustainable infrastructure. Secret Bay has been a sustainable entity from the beginning, from the very materials used to create it, to the numerous green practices that are implemented. We believe sustainability is hugely important in hospitality and our guests tend to value green initiatives as well. Our 10 freestanding, self-contained villas are resorts within themselves, as each one is equipped with its own parcel of land, private plunge pool, gourmet kitchen, spacious indoor/outdoor living areas, and dedicated staff.
Dominica has been a pioneer in the formulation and implementation of citizenship by investment. How would you evaluate the impact of the country's citizenship by investment programme in the hospitality sector?
In line with the country's climate-resilient objectives, the Citizenship by Investment Programme has financed the building blocks of the country's improved infrastructure—such as hospitals and health clinics, public housing, emergency shelters, and a forthcoming international airport. Specific to hospitality, citizenship by investment has allowed several hotel developers, like Secret Bay, to sell ownership in their resorts as a qualifying investment to second citizenship, which has facilitated the build out of the island's hotel infrastructure at an accelerated rate.
You also have business experience in Latin America, where you founded a tech company called Cerca Technology. How did you make the transition from tech entrepreneur to a hospitality entrepreneur?
I am an accidental hotelier in the sense that my adventure into hospitality was not planned. Having a great leadership team at Cerca Technology allowed me to return to Dominica to live, and in the process of falling in love again with our beautiful island, what was supposed to be the acquisition of land for my family home morphed into Secret Bay. A good bit of my passion comes from creativity and design, whether designing software for supply chain optimization or designing an all-villa nature resort for the ultimate six-star experience. Our success thus far is about our exceptional team that goes above and beyond every hour of every day to ensure our amazing guests have a once-in-a-lifetime experience. I feel extremely blessed to have such a great team managing the resort.
To conclude, what would be your final message for the millions of readers of Newsweek?
With no evidence of community spread, the island has effectively managed a 100 percent recovery rate and implemented broad social distancing, testing, monitoring, and treatment protocols proven to mitigate the spread of COVID-19. Committed to providing visitors to the 'Nature Island' with a safe travel experience from arrival to departure, Dominica introduced 'Safe in Nature' procedures to safeguard both residents and visitors.
On-island, visitors are required to stay at a certified 'Safe in Nature' property and are free to explore the island by land and sea on approved 'Safe in Nature' experiences, creating a 'tourism bubble' from which to enjoy the sights and sounds of Dominica.