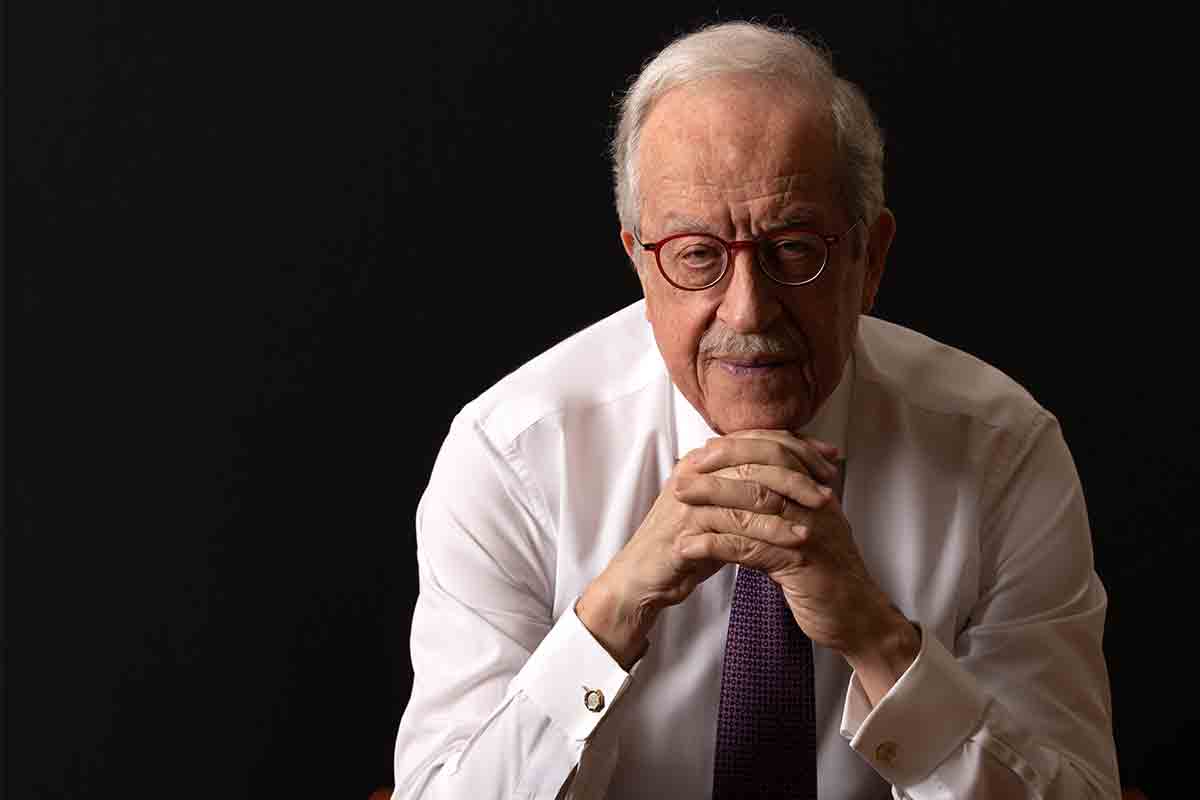 02 Jun

Providing services at the highest level
Themos Charamis, President & CEO, Henry Dunant Hospital, believes that health tourism can be the next product of interest for Greece
The world is still battling the COVID-19 pandemic and Greece has not been left unscathed. Amidst the pandemic, we have seen a number of innovative medical and healthcare solutions come forward and great strides being taken throughout the industry. What would you say the pandemic has taught us about prioritizing innovation, R&D, and upscaling medical infrastructure?
At the beginning of the pandemic, we had to review all the organizational policies and procedures of the hospital, in order to adapt towards the protocols of our Ministry of Health. At the same time, we were fortunate that almost two years ago we received the accreditation of the Joint Commission International (JCI), meeting their instructions and requirements and among others applying innovative operational policies and procedures and upscaling medical infrastructure. This made it easier for us to adapt to the new requirements of the pandemic.
Greece has done well to position itself as a regional player in the health and wellness tourism industry. How internationally competitive is Greece's medical infrastructure and the quality of its specialist clinicians?
Many private hospitals in Greece have state –of- the-art equipment and in general their medical infrastructure is of high quality. At the same time the quality of the medical services in Greece is equivalent to that provided abroad since most of our doctors are trained in the U.S. and the U.K. and have also worked in foreign hospitals for many years. Nevertheless, we have not managed yet to get a large share of the pie that is health tourism with the exception of In Vitro Fertilization (IVF). In my opinion there are two reasons for this; the first being the implementation of a VAT rate of 24 percent for hospital services whereas in most countries there is no such a tax or when there is, it is between 3 and 6 percent. This VAT rate renders us uncompetitive. The second reason being, that there is no national long-term marketing plan to market our country as a medical and health tourism destination.
You have built a career in health care management and, particularly, played an instrumental role in the turnaround strategy at Henry Dunant. What are some of the managerial challenges being faced by modern hospitals and clinics and what have you found to be the best strategies to boost operational efficiency and stability?
The best strategy to boost operational efficiency and stability was the goal to get the JCI accreditation and all the preparation that went into achieving this. This preparation involved the reorganization of all the hospital's services, the upgrade of the hospital's infrastructure and the adjustment of all our policies and procedures to meet the JCI requirements. The aforementioned changes required the active participation of all hospital physicians and staff for a period of 24 months. Furthermore, this accreditation is valid only for three years and then the hospital has to go through another inspection in order to keep it. Therefore, this constant implementation of the JCI requirements 'forces' the entire operation to run efficiently and effectively. The second strategy is to implement a continuous training program for all the staff, in order to keep them up to date in their specialty.
Incorporating advanced technologies such as robotics, AI and big data into healthcare delivery is drastically improving the efficacy of the patient-care process. What is Henry Dunant's appetite for advanced-tech implementation into your services and what are some examples of successfully adopting the latest technologies?
While we invest every year in new technology and state-of-the-art equipment, at the same time, we invest in our people, our physicians, and staff, in order to offer the best possible training and stay up to date with all the latest technologies.
As these big technological leaps continue to evolve the way doctors and patients interact with each other, what are your thoughts on the strides being made in telemedicine and homecare health services? With COVID-19, many Greeks have been using video calls to interact with doctors – with an ageing population with decreased mobility, is this something Henry Dunant might look into?
Over the last 2 years, we have used technology in order to prevent patients from visiting the hospital due to the pandemic. We are currently working on projects that will facilitate patients and allow them to visit the hospital only when necessary.
The repercussions of the COVID-19 pandemic will be with us for many years to come. A core lesson many have learnt from this may be the value of preventative care. How does Henry Dunant emphasize preventative healthcare in its service offering, and, with one eye on health and wellbeing tourism, what opportunities does it present?
We have a dedicated department for preventive healthcare services. This department, in close cooperation with insurance companies and major corporations, offers programs related to preventive medicine. Also, our international patients' department works closely with health tourism agencies and offer a variety of related services to tourists and patients.
Many of our readers are high-end executives and businesspeople, looking either for second homes or to retire – possibly in warm climates like Greece. What would you say to the golden visa / residency by investment program that Greece offers and why these readers can have peace of mind over the Greek healthcare offering? What may Henry Dunant offer such readers in terms of high quality and efficient service?
Our JCI accreditation covers all hospital services and affirms that we provide first-class services; it is also a prerequisite for all the hospitals that want to branch out into the health tourism business. We stand at the top of quality services and by having agreements with all the international insurance companies, all businesspeople and golden visa residents can rest assured that they can have exceptional medical and hospital services at Henry Dunant Hospital.
What would be your final message for our readers of Newsweek?
Greece, apart from having a great climate all year long, it is also a safe country. Having faced the pandemic with very good results, people coming to Greece should feel safe about trusting medical and hospital services, as we have the high-end infrastructure and experienced physicians to inspire such feeling and treat them in the best way possible.