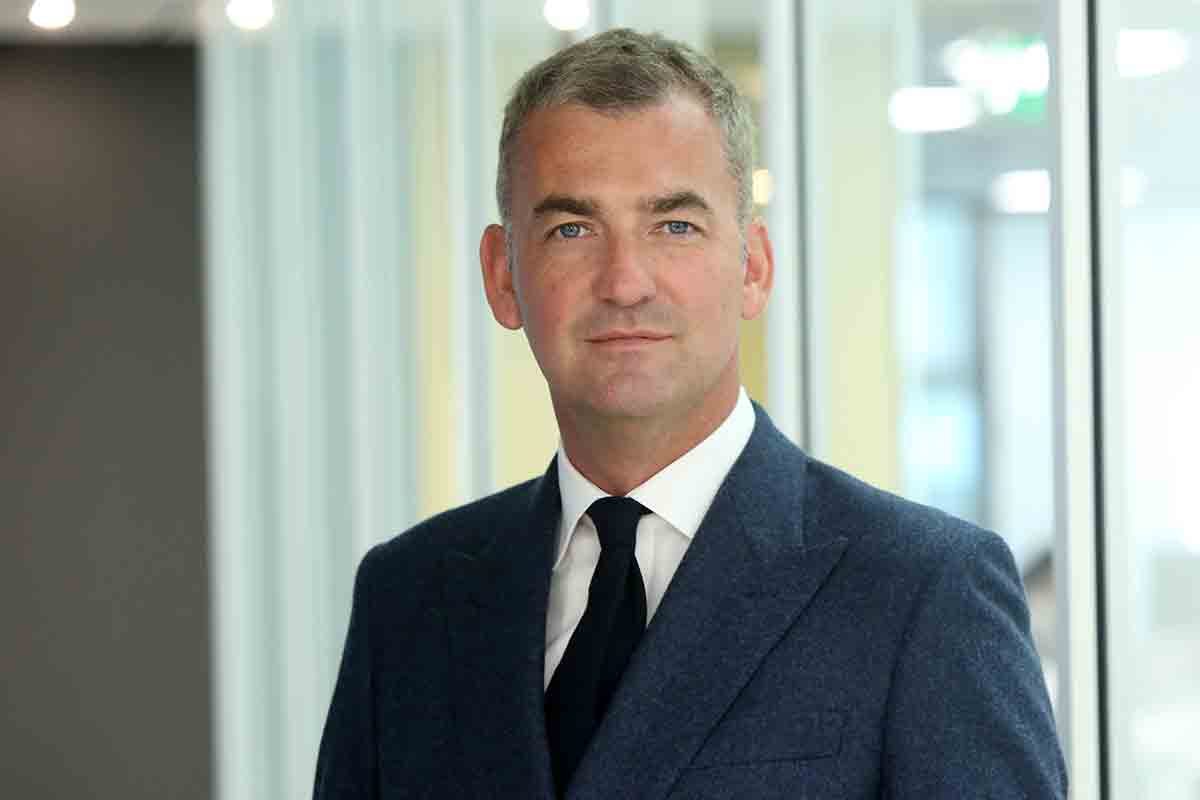 17 Dec

Ready to claim its potential in an already successful market
Arthur Wightman, Territory Leader, PwC Bermuda, believes that Bermuda offers an abundance of opportunities to lead the insurance industry
When it comes to insurance and reinsurance Bermuda has had an unrivalled capacity, a wide choice of products, diverse range of securities, expertise and specialist service providers, with a very astute regulator that understands the needs of the market better than any other. Could you provide your analysis on the dynamism of Bermuda's insurance and reinsurance market to date?
I would say that innovation describes perfectly the dynamic in this market. It is a market than knows and understands risk very well and seeks for opportunities to innovate, in order to help businesses around the world mitigate risk. It did not grow up overnight; Bermuda's insurance market has been around for a very long time and started several hundred years ago, when shipping was insured, as captains ventured in the commercial reinsurance market, followed by the capital market, by insurance and securities. Now we have got a preponderance of insurance businesses on the island. This is a good reflection for the island and how it wants to participate in this business attracting actual capital to provide solutions to businesses around the world. This is a very innovative and dynamic place, but it also incredibly well-regulated. That gives people the confidence to put billions of dollars of capital into the market. However, they do that on the basis that they understand that not only the regulation is very strong, but also that it understands the businesses that are coming here and what they want to achieve. I would say that our regulation is swift, less bureaucratic than others and is more risk-based, consequently, bringing in that aspect of dynamism into the market.
How has the impact of COVID-19 affected the stability in Bermuda in the insurance industry? What are the initial challenges faced and new opportunities that may have risen at this time?
I think that there are clearly some positive attributes and learnings for the industry. A number of the insurance and reinsurance companies, both here and elsewhere around the world, have been covering a business interruption. That coverage has worked very effectively and has provided the opportunity to quickly pay out on claims and support businesses during this time of crisis. There was some disputes around contract wording and the available coverage, which is not ideal for the industry. The industry prides itself on very rapidly responding to crisis, paying claims and getting businesses going again. I think that this is the core learning. The industry needs to focus on how to ensure that when people buy cover they have assurance that the company that they are buying is well-understood and compound. When we focus on providing coverage for the pandemic type of exposures, this is an area where there is a great deal of uncertainty, a high degree of risk and an opportunity for a jurisdiction, like Bermuda, who tends to thrive when it comes to working out solutions to provide coverage against that risk, to be successful. I believe that may investors are looking at this situation as a big opportunity for the future.
You have stated that Bermuda can lead the industry, driven by a new generation of reinsurance start-ups. Can you tell us more about how you see this panning out?
Bermuda is the place to raise capital in the world of reinsurance. That has been prevalent thanks to the billions of dollars that floated in during the back end of last year into the new year. There is a great level of confidence in the market. I see some changes in the types of companies that are forming, meaning that they are not the traditional type of casualty or catastrophe risk companies that much. They are looking at ways to provide coverages in other areas, where we have got an understanding of insurance around the world. There is an investment in developing products and solutions around cyber security. There are also investments in developing coverages around pandemic risk.
Another exciting innovation taking currently place in global marketplaces in blockchain. You are considered a thought leader in this area. Can you describe your insights on the developing technological and regulatory innovation in the Bermuda and global marketplace around the blockchain technology? 
I think that blockchain is an important part of the story. The underlying symptoms were primarily under then need for technological innovation and perhaps the inefficiency of the overall value chain in insurance, all the way from the risk itself to the capital markets. There are parts of the overall distribution chain that create inefficiencies and there need to be certain solutions to make that entire process more efficient. Blockchain is a great opportunity to help with that. Then, there is Artificial Intelligence, another emerging technology that is being used to help with that. We saw, recently, that there is an organization that is setting up, through the regulatory sandboxes provided by the Bermuda Monitoring Authority, a very technology-enabled solution, that allows risk managers, insurers and the capital markets in an electronic environment. This is the newest insurance marketplace that has emerged in at least 100 years. This one is all around technology and that is coming into Bermuda, which is the first jurisdiction in the world. I would say that blockchain is important, but it is not the only thing. Ultimately, it is important to use technology to make the whole process more efficient, but also allow those that are writing risk opportunities to do their work more effectively, with innovation insights, data analytics and so on.
On January 1st, Bermuda's insurance sector operational cyber-risk management Code of Conduct came into force. Cyber risks are on the rise and industries are racing to protect themselves opening a window of opportunity for insurance and consultancies, like PwC, to advise on cyber security implementation. What are some of the growth opportunities associated with cyber risks for today's insurers and consultancies alike?
Simplistically speaking, we see cyber risk as a very emerging risk class. It is safe to say that, in spite of the fact that we have seen some major cyber events around the world, we have not seen the worst of it by a long way. Because of the prevalence of technology and its increasing use on our everyday lives, these risks continue to grow exponentially. I think that the opportunity for the market is to work out how it can help mitigate that risk through the provision of insurance. We see a big risk profile and a small amount of coverage; it is that gap between them that provides the biggest opportunity for the insurance market. For consultancies like ours, we advise our clients in all manner of things related to cyber, whether is protection related aspects or the development of solutions against risk managements objectives.
Bermuda has a hedge money in reinsurance, however, like any financing jurisdiction, there are constant external challenges. This being said, you mentioned last year that 12 to 15 billion of new capital was deployed in the sector and over 15 in insurer registrations forming the class of 2020. What are the main existential challenges Bermuda and how can we do to make good today's changing paradigms? 
I think that some existential challenges are no different to some of the circumstances faced by other jurisdictions. Critically for the island it is to remain relevant, continuing to innovate and finding leading solutions to provide protection for some of the biggest challenges that we face, whether they are cyber-related or pandemic-related. Climate change is very much upon us. The number of climate change deniers are thankfully reducing and people are very significantly acknowledging the problem. As a small island state, climate change could have a very acute impact on the island, on a very practical level. As long as Bermuda can continue to innovate and be a relevant reinsurance domicile, which it has done for decades now, it should weather this existential threat that it faces. One of the areas that Bermuda clearly have a focus on is the level of protectionism that seems to rise over the last few years. There are many governments around the world that are starved of cash. They are trying to raise taxation and balance their budgets with some very significant deficit positions, exacerbated by the pandemic. Consequently, they are looking for ways in which they can raise that, so they overall global tax environment is something that Bermuda is naturally paying attention to. The attributes that the island has, whether it is around risk-based regulatory space, regime, the intellectual capital that exists on the island, the speed at which capital can be deployed against risk management solutions and innovation, have helped it to maintain a strong platform to be successful into the future.
You are committed to reducing total greenhouse gas emissions by 50 percent in absolute terms by 2030. This includes 200 percent renewable electricity on all territories. How did PwC Bermuda envision to make this transition?
For two years now, the organization has rendered its carbon footprint for energy and air travel to zero. We have uploaded a bunch of strategies to enable us to get there and do our part in terms of mitigating our carbon impact. As an organization, we continue to try and find ways where we can actually reduce our carbon impact as opposed to simply buying carbon credits. For the island as a whole, our overreliance on carbon to generate electricity is something that lies on the government's side. We applaud the efforts of switching away from the carbon reliance to something that is a lot more sustainable and renewable. This will have critical benefits on us. It is impossible for us to switch to 100 percent renewable, if that energy is not available on the island. We are advocating and working hard to help the island make that big switch. In the meantime, we will continue being a net zero organization when it comes to our carbon footprint. Through we cannot make each of the family members of people associated with PwC carbon neutral as well, we are trying to spread this message across our families and friends as well.
The PwC's report 'Securing Your Tomorrow Today – the Future of Financial Services', predicts that alternative providers of capital are set to become an even more important part of the global financial system. A combination of near zero interest rates, deteriorating credit quality of customers and the rise of digital learning pairs with great tighter margins across product portfolios. Can you tell us a bit about the implications to the financial services industry of these post-COVID-19 second order effects highlighted in this report?
I think that the role of private equity is set to explode over the next several years as a huge amount of capital that is desiring being invested. That capital has the opportunity to influence the nature and shape of the financial services industry. We are seeing the emergence in the banking sector of digital banks and somewhat different from the traditional banking environment that we have experienced for generations. Those digital banks provide the opportunity to be more customer-centric, aligned to the needs of the customer, but also to be more efficient as well. We are seeing as a result of this the emergence of some digital banks, the existence of traditional banks and then some traditional banks aiming to evolve into digital banks. I also think that the level of investment interest will also drive more of a focus on making a value chain more efficient. Some of the newer companies that we are seeing start up in Bermuda are much more focused on how we make our whole process environment efficient and how we use leading edge technologies to bring us in better position to make the best underwriting decisions. The level of investment is creating this opportunity that transforms the way the industry functions and interacts with its customers.
With an invested interest in the country's long-term success, can you highlight the key reforms taking place in the country and offer a final message of optimism for potential organizations and investors thinking on making a bet on Bermuda?
At its base, the island has recognised, through its electorate and government, the importance of social and economic agenda, where it is important that everyone thrives. In particular, Bermudians are being offered multiple opportunities to be successful in their own jurisdiction. There is a willingness to ensure that the level of foreign direct investments continues and is strengthened over time. There are lots of reforms that have been going on, over the last few years. I find that critical and we naturally support it. Again, when we are looking at governmental reform, there is a number of areas that are important to invest in. Education is clearly one and there is some transformational change being performed within education already. The importance of providing health care for all is equally important, as lots of investments are going into the nation, ensuring that everybody has access to quality healthcare that is also affordable. Just like in the private sector, it is crucial to look at the quality of your talent and how to nurture and develop it. Apart from that, the quality of technology and how your technology solutions are being deployed in order to make the overall machine of government work more efficiently, are key. The ultimate goal is to drive our citizens of this country towards a better outcome. Like any other government, it is an evolving organization, but they are very focused on what services they are currently providing to the nation, ensuring that they do that in the context of having adequate fiscal management. Bermuda does face economic challenges, but, as all nations around the world, it is very focused on ensuring that we get back to that point where we were, reaching our balance, paying the government debt and start to invest in the future more effectively. In general, I am optimistic about the future of the island and I am very bullish on Bermuda. There are opportunities and willingness for the capital markets to look to the immediate to deploy that capital. The industry itself needs to be responsive to some of the biggest macro-economic risks that the world faces today. I am fascinated by this evolving story that we see in the Bermuda market and I am eager to venture into the future.
Another point I would like to make is that, by nature, the reinsurance market concentrates on providing coverage against natural disasters. This is one of the critical instruments in the sustainability of the planet. Sometimes it is not seen that way, but these businesses are providing certainty to commercial organizations around the world that are getting struck down by the increasing number, frequency and severity of big natural disasters that are happening because of climate change. Over the last decade in Bermuda, the reinsurance market is very much focused on the holistic approach of being sustainable organization. They are all looking at ways to drive the agenda away from carbon-centric flow towards a de-carbonized environment.