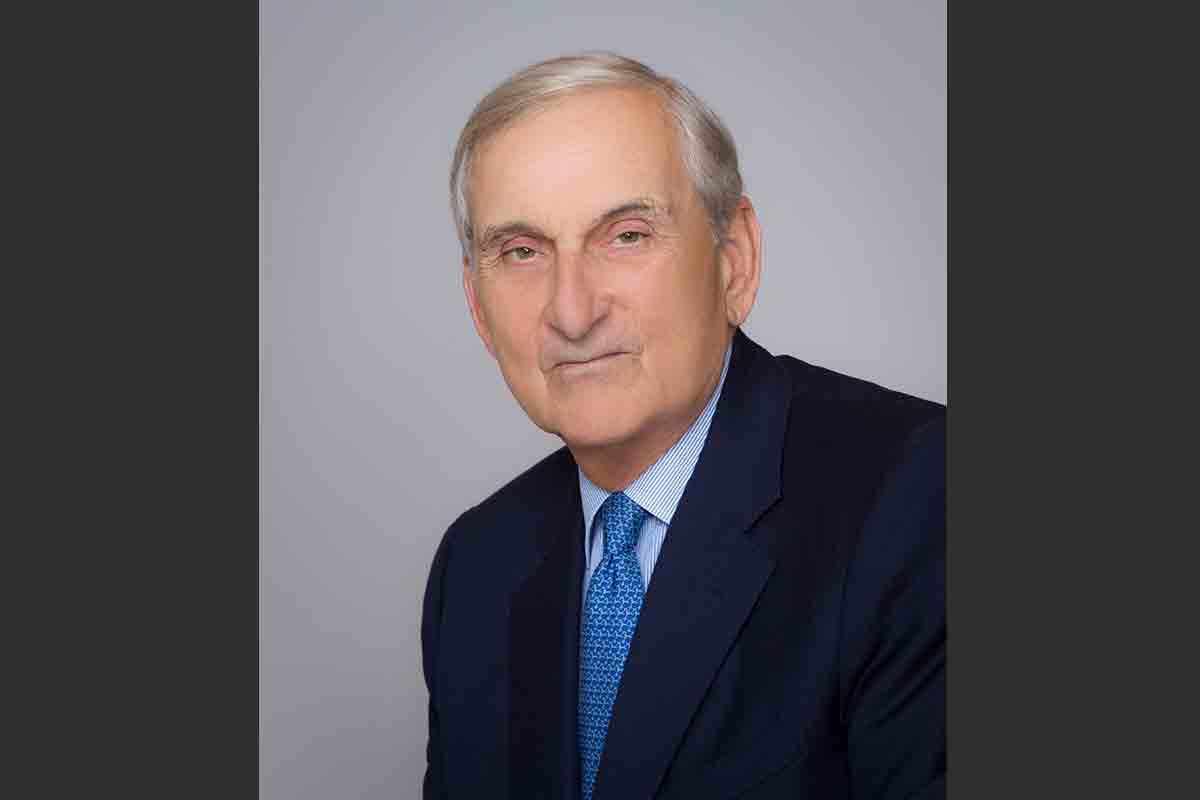 03 Jun

Reshaping order and progress in the wake of turbulent times
Austin T. Fragomen Jr., Chairman, Fragomen, demonstrates how the firm utilizes its vast global footprint to promote the industry
To get the best picture of Fragomen at a glance, let us start the interview with a brief summary about the organization's history and evolution from a respected domestic U.S. immigration law practice to a truly global organization?
The firm was founded in New York City in 1951, and early on, we realized the trend among companies to seek worldwide immigration services from a single provider. Fragomen became the first U.S. immigration firm to provide immigration services in multiple countries through its own international staff augmented by a network of local providers. The firm opened its first office outside the U.S. in 1999 and has continued to grow to meet clients' needs as their businesses have become more international in scope. We opened our newest office in the Netherlands in May 2021.
Several years ago, we established our Immigration Technology Innovation Lab in Pittsburgh, Pennsylvania. While there are many firms with technology centers that handle traditional IT operations, Fragomen's innovation lab is different—it focuses on pioneering technology solutions to revolutionize the immigration experience for our clients. The firm recently formed Fragomen Technologies, Inc., a subsidiary focused on the nexus of law and technology. We recently acquired SimpleCitizen, a dynamic provider of immigration and mobility solutions, and Nomadic, a business travel solution based on technology-led processes.
Fueled by a commitment to drive innovation and change, the firm has been first to market in several other ways. Fragomen was the first immigration firm to enter into worldwide and regional contracts to represent global corporations, as well as the first to partner with companies in making immigration a strategic HR function. We stand as pioneers in the market, building our own case management technology for immigration services and using flat-fee billing.
Today, we are the largest exclusive provider of immigration services worldwide, and with more than 4.200 immigration professionals and staff across 55 offices—including more than 575 attorneys and solicitors—we offer immigration support in more than 170 countries.
According to Henley Global, there are now investment migration programs in more than 100 countries, over half of which were set up after 2000. With the investment migration industry now more in the mainstream than ever, what are the firm's high level and global top priorities playing out for Fragomen in 2021?
The COVID-19 pandemic has fundamentally changed the investment migration industry. With extensive travel restrictions, the pandemic has laid bare the importance of borders, boundaries and obstacles present to basic movement, and has amplified the importance of having more than one citizenship and/or residency globally. An industry historically driven by high net-worth individuals, we have seen a surge of requests for these services from students, entrepreneurs and other professionals who do not necessarily fit into the high net-worth individual category, but who nonetheless are seeking permanent options through alternative citizenship or residency. In an increasingly nationalistic environment, the pandemic underscored that the need for these solutions is more important now than ever.
As a result, Fragomen has been broadening our approach in this space to support the demands of a variety of different individuals and their families, and their unique motivations, be it security, insurance policy, family unification, etc. The firm has a vast global footprint with well-established offices and immigration professionals all over the world, which means that we are not only a trusted local advisor, but we can also more broadly support these programs globally. Working with a stable, global — yet local — provider is a distinct part of our approach and is often comforting to individuals who are taking on a high degree of financial risk in an uncertain environment.
In a recent article you highlighted the U.S. government's switch from an anti-immigrant predisposition to a policy perspective that favors immigration, both on humanitarian and political grounds. One key tool in the government's arsenal, the EB-5 Visa, which some estimate has brought in over USD 20.6 billion in Foreign Direct Investment to date. However, recent developments have put the program at risk. Can you please highlight how instrumental the EB-5 has been for your firm, the sector and how the EB-5 Reform and Integrity Act pertains to secure the future of the programme?
EB-5 is an important part of our practice, though certainly not the majority of it. What makes Fragomen unique in this space is that we provide holistic immigration advice that encompasses citizenship programs like EB-5, as well as the entire spectrum of immigration advisory and transactional support. We are not reliant on the EB-5 program and operate independently of it—which means that we provide objective, holistic guidance to our individual clients and advise them on options they may not have previously known about or considered.
Our practice entirely supports integrity measures that improve transparency, predictability, and integrity of the program to protect clients and their investments, as well as reduce fraud and risk to protect the future of the program. We are active in advising governments, including the U.S., on how to make these programs more secure and protect our individual clients.
The EB-5 Regional Center program may expire. However, it is important to recognize that it is a critical tool not only for economic development in the U.S., but for investors and entrepreneurs to obtain permanent residency. If the program is discontinued, it would not only have a direct negative impact on tens of thousands of individuals who have made good faith investments in the U.S., but thwart the ability to recruit, retain and grow the next batch of entrepreneurs and foreign investors. In addition to individual investments, the downstream economic activity that occurs and is amplified due to these investments, such as building and buying homes, attending schools, and creating jobs, will also experience wide-ranging trickle-down effects.
Mr. Fragomen, you are known as the man who introduced the immigration industry to a number of innovations that are part of today's standard immigration practice globally. This focus is reinforced and clearly visible in the company's investment in the Immigration Technology Innovation Lab in Pittsburgh. In regard to innovation, please tell us what it takes to be at the forefront of the immigration practice in today's environment, whilst also giving us as insight into the newly launched Next Generation Knowledge Center?
The firm is deeply focused on innovation, and we have made significant investment in technology. Through our recent acquisitions and ongoing recruitment, we have some of the brightest, most innovative thinkers working to pioneer sophisticated technology solutions for our clients. Composed of teams who specialize in emerging areas such as business intelligence and data science, data integration and user experience design, our lab does not come close to resembling the traditional IT departments found at most other law firms. And our leading technologists do not innovate alone—they are continuously engaging with clients to make sure that our technologies simplify the immigration process at a time when the landscape has never been more complex. Unlike other firms, we are bringing clients on-site to exchange ideas face-to-face with our technology leaders.
Further, the vast body of knowledge and data held by the firm helps us build technology that works in the real world and gives us a tremendous advantage over our competitors regarding business intelligence and analytics.
Our Next Generation Knowledge Center was launched in mid-March and is designed to provide a robust, real-time view into key mobility and immigration intelligence to bolster clients' decision making and operational efficiency. With a mobile optimized interface, clients are a key stroke away from Fragomen's rich knowledge bank, which covers 130 countries with over 36.000 data points. This ability to provide insights to clients 'anytime, anywhere, any way' further demonstrates Fragomen's commitment to innovation.
The global pandemic and global political instability have brought with it an increased interest in dual-citizenship and the search for the stability that it might provide during turbulent times. That couples with the challenges faced with corporate travel. What are your views on the latest trends in business migration and what have been the main obstacles brought on about by COVID-19 to Fragomen's global operations?
The COVID-19 pandemic has fundamentally altered how we work, how we live and how we communicate. Interesting immigration and mobility trends we have observed recently include the rise of the digital nomad visa, the introduction of travel bubbles and increasing use of health passports. The rapidly changing legislative, regulatory and business environment creates complexity for immigration specialists and travelers alike. The first casualty in any crisis is clarity, and Fragomen continues to strive to bring order and understanding to clients and the public during these turbulent times.
Could you please provide a final message to the international readers of Newsweek?
No matter what happens with the U.S. EB-5 program, the global migration investment industry is here to stay. As we continue to enter into an era of increased nationalism and protectionism, the need for secondary residency and citizenship is going to grow exponentially. We are committed to improving the industry, making it more transparent and safer, and doing everything we can to eliminate fraud or risk so that future investors have a smooth and successful process.