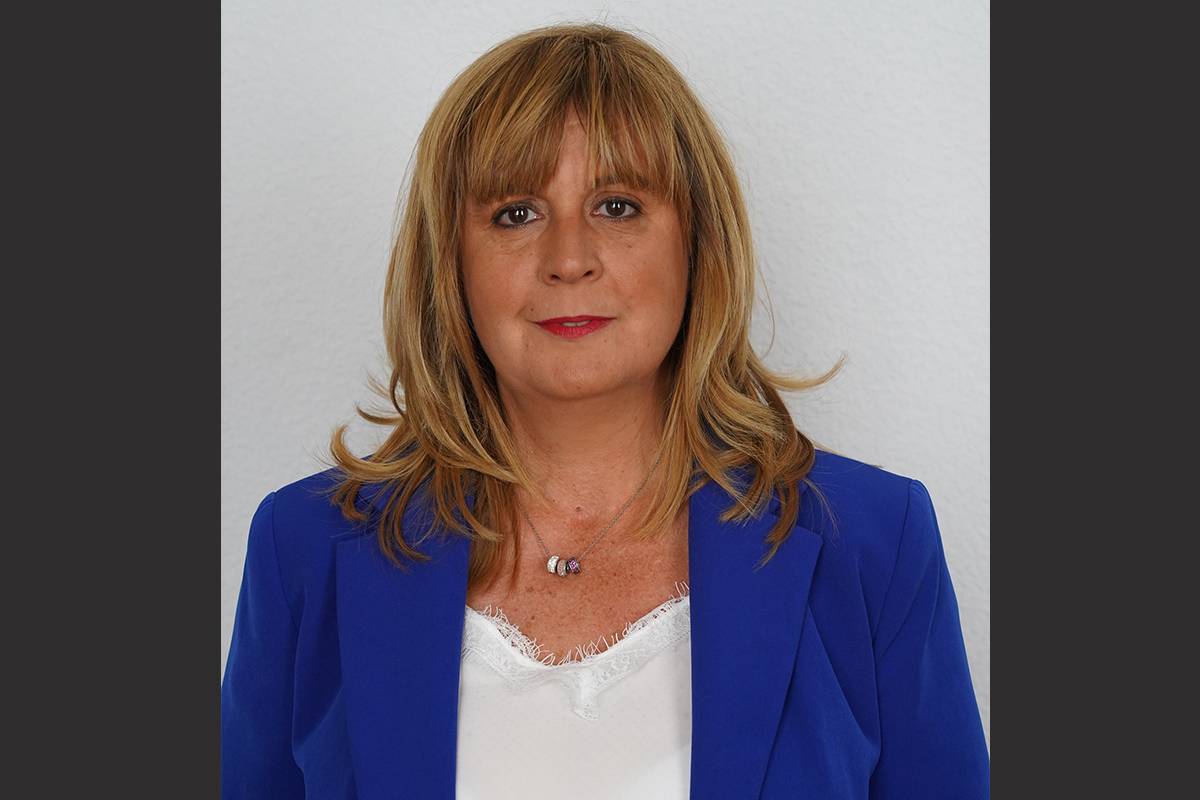 18 Mar

Smart Malaga: A sustainable, digital and accessible city with cultural and artistic heritage
María Rosa Sánchez Jiménez, Councilor for Tourism and Promotion, Malaga City Council, introduces a destination of choice for tourists, digital nomads and companies like Google
Malaga is perceived by our audience as the capital of the Costa del Sol; probably one of the most sought after places in the world to live or to holiday in. Mayor Francisco de la Torre Prados has worked hard to create an image of the city beyond the Costa del Sol offer, placing more emphasis on the cultural angle and the aspect of boosting industrial and technological innovation. The mayor has also emphasized how important it is that Malaga be perceived as the birthplace of Picasso. How is the perception of Malaga as an innovative city promoted?
The city of Malaga has been working for many years in this regard. This city has become one of the premier cultural and European destinations. It has quite a number of museums. We have about 40 exhibition spaces, some as important as the Museum of Picasso's Birthplace, the Pompidou Center Malaga, the Thyssen Museum, the Contemporary Art Center of Malaga, CAC Malaga, the Collection of the Russian Museum and the automobile museum. It has been the work of many years for a destination that did not have this level of cultural offer to now position itself as a leading destination. This fits perfectly with what we had already. Before, Malaga was known as a sun and beach destination: we have a Costa del Sol that perfectly complements a sun and beach holiday. But now we have an additional new opportunity, thanks to nature tourism like hiking in the mountains of Malaga or admiring the natural beauty of the the Guadalhorce estuary area.
We are definitely a very complete destination and, from the tourist level, it has become a highly appreciated destination, especially by Europeans. Our airport had nearly 20 million passengers in 2019. As an example, and prior to the pandemic, 23 cities in the U.K. were connected daily to Malaga. It is slightly over a two-hour flight. From anywhere in Europe, in two to four hours, you can enjoy the city or the beach on a long weekend. All this appeal adds up and enables us to have many resources, which has made Malaga the destination it is.
Like any city with a major tourism component, Malaga has suffered and still suffers the impact of the COVID-19 pandemic. As the person in charge of promoting tourism and Malaga in general, how would you assess the impact that the pandemic has had on the Spanish city that has experienced the most growth over the last 20 years?
The devastating effect that the pandemic has had on tourism is very clear. It has paralyzed practically everything considered tourism in the city of Malaga. It should be noted that we have two restrictions right now: the sanitary one—which is an absolute priority and we will follow all the health recommendations that have to be followed—and the other one is restrictions on mobility. Right now, we have to consider opening up at the regional level, then nationally, then at a European level, and finally for countries outside Europe.
However, I would like to mention that my department is involved in tourism and city promotion but also in attracting investments, and this part is really important. Tourism has fallen to percentages beyond 60-70 percent depending on the type of business but, on the other hand, the pandemic made Malaga a destination for online workers and for companies that want to set their headquarters or their offices here. To give you an example that has been in the news recently, we have been working in Malaga for years as a smart city, as a city where you can develop pilot projects of highly technological things such as autonomous and electric car projects, which have been carried out between the Spanish and Japanese governments, or augmented reality.
We have Malaga Valley, which includes an entire ecosystem of entrepreneurs, incubators and accelerators. All this has made Malaga a very interesting hub. There is a cybersecurity hub for companies that are starting to work in that field. Now the tipping point has been Google, which has decided that Google's cybersecurity hub will come to Malaga in a couple of years. But there were already companies that were working here: Virus Total, which belongs to Google, and Telefónica's ElevenPaths. And Dekra, which is another relevant company in Malaga Tech Park, has decided to put its technology hub in the city of Malaga. Not to mention that we are working on delivering a tourism innovation hub. What better for the startups or companies that are appearing in Malaga that are related to the tourism sector to try out all their products and services in an area like Malaga and the Costa del Sol.
All this makes us a very interesting city to attract investments or to work in. I would also like to mention Malaga Tech Park. It started with eight companies in 1992, and now there are more than 20,000 employees in 600 companies and it has become a very powerful technological pole. All this is in some way facilitating—although I don't mean compensating for—the part of our economy that tourism unfortunately does not bring us at the moment and that we hope will soon return, but it's giving us the opportunity to work with that aim in mind as well.
It seems that we can finally begin to imagine a post-COVID-19 world. What are the priorities for the tourism promotion of Malaga in the post-pandemic environment?
In addition to what I was saying about lifting health and mobility restrictions, we will also take into account making destinations safe and getting the vaccine. We have been working for months on an antigen test program, mainly aimed at the economic reactivation of sectors such as tourism, culture and commerce. We will continue working on that.
Malaga has been a pioneer destination in launching the Safe Malaga concept. Each establishment complies with sanitary standards so that the customer of a hotel, restaurant or business can feel safe. And we have used the time in which the city was not full of tourists as we would have liked, to establish a series of strategies. We have worked within a public-private partnership quite well, involving people from all of the city. We had a few technical meetings with, for example, representatives from the sectors of nature, luxury goods or cruises, where we have considered what model we had, what we wanted to do and how we can get going as soon as possible.
This has led us to draw up a strategic tourism plan for 2021-2024 that we have completed and will present soon. We have determined the lines, although obviously there is something with which we hadn't counted on a little more than a year ago, which is this pandemic. We have divided our strategies into the short, medium and long terms. And we have established where we want to go and how we want to do it very clearly. We have been working on that and we will continue to do so. We are going to start with regional promotion as people of the region are the first ones we expect to arrive to Malaga, then it will be national promotion and then I believe that the Europeans will be very quick to come here. Today I read that bookings to Malaga from the U.K. have rocketed because they are seeing that the vaccination rate is rising, they are eager to come and it is also a very loyal public.
This interview is for a report that is primarily aimed at the many Newsweek readers who work remotely and have either become or are about to become digital nomads. How does Malaga present itself in the stakes to attract this type of visitor in comparison with the regular holidaymakers and retirees looking for a pleasant place to spend the remaining years of their lives?
This topic could not be more topical because on 3 February we launched a project called Malaga WorkBay in which, through a website, we introduced a campaign precisely for teleworkers from other countries or from other cities in Spain who would like to come and work in the city of Malaga—to tell them that they can do it and to explain what we offer them. I won't go into the quality of life available in Malaga between work and family, the airport and AVE high-speed rail infrastructures, the gastronomy and culture, but all of these things support your decision when deciding which city you want to work in.
We have an investors' office that offers services for those who want to live and work in Malaga. The website provides information, for example, about the different areas in Malaga: rental housing that would be available, or information about incubators or co-working spaces where initially someone who comes to work can also choose to interact with other people if that person comes alone. We have a couple of very interesting services.
On the one hand, there are soft-landing services: when someone comes to the city or wants to come, all these doubts arise, from visas if they come from countries outside Europe or information on schools for children—we have a wide spectrum of international schools that teach in various languages—or legal requirements to work, social security procedures and so on. You can find all this from our investors' office, and we can help you.
Once they have arrived in the city, we offer an aftercare service where we offer to take care of them and help them with everything they need for their life, not so much concerning work but regarding cultural or sports associations that are in the city, depending a little on their interests. Between 3 February until today there have been more than 8,000 visits to the office; we have had 350 inquiries from Spain but also from many European countries such as Belgium, the Netherlands, Germany and even from outside Europe, including from the U.S. and Argentina.
Another thing has happened that I find quite interesting: local companies have seen that they could have an opportunity here and are contacting us to offer their services, from lawyers to accounting, financial or insurance advisors. If we manage to fit the two pieces together—the people who come to live and work in Malaga with local companies and the services they can offer—it would be very interesting.
We have also started a specific campaign in Germany. We have launched it on social networks and that is also having a very important impact. We have to keep working along this line, which is very interesting. With the great impact it is having and the number of requests we are receiving, the interest is there and we have to work on it.
Our audience is probably unaware of the Malaga origin of the renowned actor, Antonio Banderas. And they are probably not aware of his participation and presence in Malaga's cultural life either. At its heart, we are talking about public-private collaboration to make the city not only a cultural hub, but also a hub for creative economies. What is the role of the city council in these kinds of initiatives?
Collaboration is always absolute. We are very lucky to have Antonio Banderas in Malaga. He has decided to come here not only to live but he is a very active person. With the Soho Caixa Bank Theater, he gave that area of the city a very attractive cultural air. And he is embarking on new training projects. He is not going to stop and will continue doing very interesting things. From the city council, we collaborate in these initiatives. Just a few weeks ago, we launched a group with several other Spanish cities with the aim of creating tourism and creative economy content, which goes a little along these lines.
We will continue working along this path. It is a perfect complement. The offer that Antonio Banderas wants to launch, as well as others who wish to collaborate by contributing their private work to the city, coupled with all the cultural atmosphere that we have through the museums and exhibitions, the Cervantes theater with its very active program and the Spanish-language film festival—everything adds up and we will, of course, always be there to support it.
Local technology companies are beginning to have an international impact and Malaga Tech Park is a great example of an excellent context for boosting technological creativity. How does the city council collaborate in the park's initiatives?
As I mentioned before, our Malaga Tech Park started back in 1992 with eight companies and now there are more than 20,000 workers, of which 10,000 workers have a highly technological profile. This highly specialized talent also has a lot to do with the relationship they have with the University of Malaga. Very interesting projects are coming out of the park—for example, we were talking earlier about the Dekra technology hub announced a few weeks ago and Google's cybersecurity hub. Many of the companies in the park used our investor service when settling in Malaga. They began telling us that they would like to set up offices or settle in Malaga and now many of them have 200, 300 or 500 employees.
It has been a process that has brought technology in its purest form to the city and it will continue to bring a very interesting element. The University of Malaga, which I don't want to forget here, also provides us with talent. They can have careers in areas such as mechatronics or all aspects of engineering, especially those related to telecommunications. There are also very interesting research and development groups that are positioning the city. Let's not forget that Malaga has been a laboratory city for many projects. When it comes to settling here, companies very much value that their technology can been tried and tested. There have been, for example, sensorization projects in the Tabacalera area. In this regard, the city council, Malaga Tech Park and the Regional Government of Andalusia work absolutely hand in hand, and we will continue working along those lines.
Can you summarize why you think Newsweek readers should choose Malaga as a city to do business, to invest or to live?
This can be summed up in one sentence. Malaga is the perfect city to live in, to visit and to invest in. We start from the premise that if what we do in Malaga is good enough for its residents, it will also be good for the people who visit us. This year the city is the European Capital of Smart Tourism: it's a city that is sustainable, digitalized and accessible, with cultural and artistic heritage. This city that offers all these things makes it a perfect city to live in! Why not also to visit and invest? Working all that together is the great success of the city and the result of work over years and years in this direction.