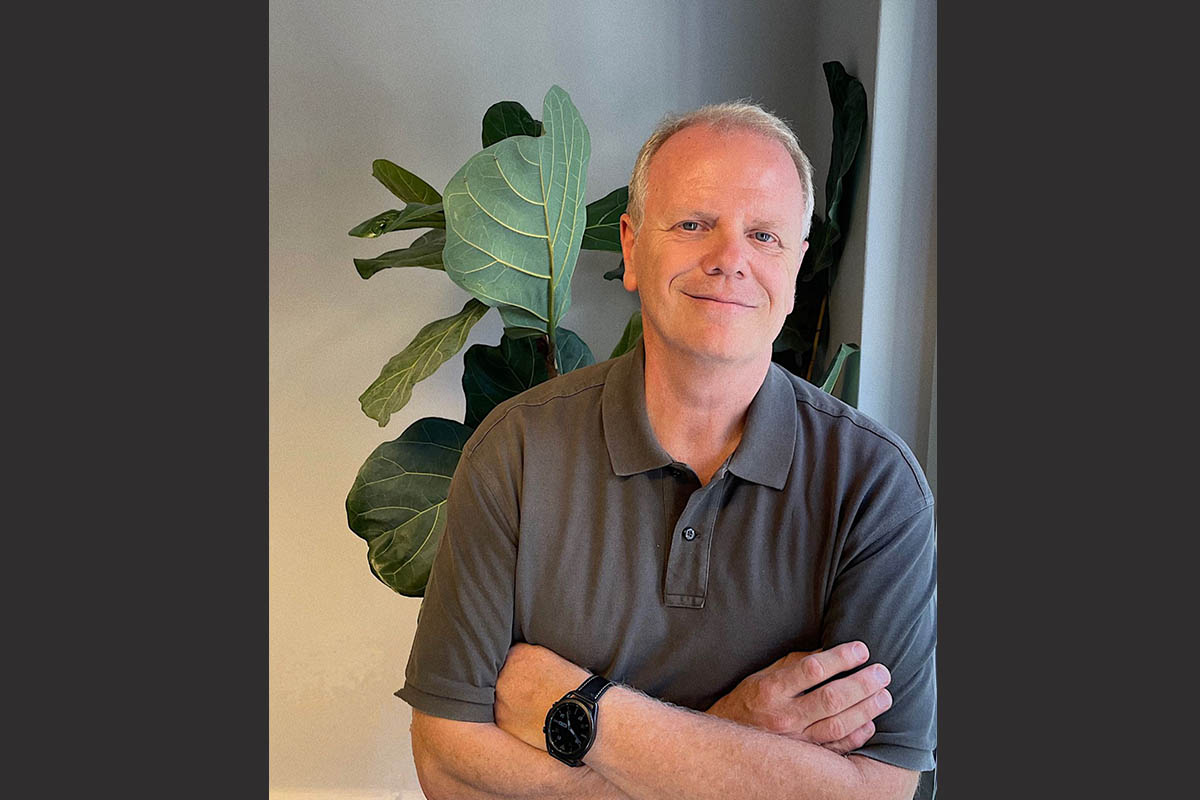 30 May

Accompanying Greece as it reaches new highs
Takis Papaspyrou, CEO, Modus & Amplio, makes clear that Greece is the ideal destination to live and work in
Modus & Amplio unifies close to 30 years of experience in Greece's real estate industry, and partnered with more than 30 hotels and investors, you have a keen understanding of the contemporary market movements. What would you say have been some of the key takeaways for the global real estate community from the COVID-19 crisis? Which changes to the industry would you say are, say, temporary, and which are permanent and will define the future of the market?
From July till the end of the current season, performance has been excellent, even surpassing in some destinations the respective stats of 2019, which was a top year for Greece. Now, we are very concerned about the low season because corporate market, especially for the city hotels, is not picking up. The hotels that we manage and work with have had an excellent year over the last 4 months. Most people in the sector are setting their sights on 2022, where there will be hopefully less issues with the pandemic. In destinations with high-end tourism, like Mykonos or Santorini, people were willing to spend more than any other year before. Visitors were willing to stay more nights in one destination and avoid the islands hopping and explore one destination. The average spending per person was at least 15 to 20 percent more than we were used to. A very characteristic example is also car rental. Car rental was booming in Greece, as people wanted to avoid travelling by other means of transport. At the very beginning of the season people where really pessimistic, which lead to a great issue for Greek tourism, which is related to the quality of service. Businesses wanted to be low in personnel to minimize the cost during what they perceived as an upcoming 'down year'. However, in the middle of the season, they were desperate to find personnel. In any case, you had hotels that tried to work with 15 to 20 percent less staff, but with more clientele to satisfy. Consequently, the rating of many hotels fell, as visitors, particularly in the high-end hotels, were not satisfied by the service they eventually received. We need to find the people that would like to work in this sector, following proper training. We have to adapt and accept that incoming talent has to be paid equally or close to what experienced personnel gets.
When we are talking about trends, there are certainly many things changing in our industry. Big hotels are having issues, as tour operators are in quite an unstable condition. Most international tour operators changed the terms and conditions of their standard practice. Big hotels have now turned toward individual guests, changing their target markets. It would be very difficult for them, as they would not have the product to satisfy the demanding customer. Clients tend to now look for more secluded properties, larger furnished rooms, and private swimming pools. We have examples of internationally branded hotels in Greece which had their best year ever. Several establishments yielded great results and it is a great sign for future investors interesting to invest in Greece.
You played a central role in bringing the Radisson Blu brand to Greece and have witnessed the evolution of your country's tourism offering over the last 2 decades. As we continue to reimagine what tourism products could look like, what are your projections for the tourism industry recovery post-pandemic in Greece? What are some insights that you can share with us that have been shared by hoteliers about what they see as important to attract guests in future, and how may we see product design and development evolve with consumer trends?
In Greece we have two different products as far as hotels are concerned. We have the city hotels, in Thessaloniki and Athens, and the resort hotels. Resort hotels have a big potential, as we have now the option of direct flights coming in from anywhere. Airlines have helped destinations like Corfu, Paros, and Crete to develop very fast. However, my real concern is for Athens and Thessaloniki. In Athens, all tourists have to come through the Athens International Airport. In 2019, this airport nearly reached its capacity. Travelers that came into Athens in 2019 could probably be increased by 2 or 3 million. The problem is that when you add to the city the respective number of rooms to satisfy this demand, you have availability for 3.5 million new beds annually. In order to sell those beds, you need more travelers. If the potential visitor, cannot find a way to come to Greece, this system will block. The airport has to expand, but it will be difficult, as the funds have to be private. Unless the airport expands fast, we will not have the flow that will allow Athens and Greece to keep their occupancy percentage around 80 percent. We need more than 10 million people to come into Athens and the occupancy level to remain the same. The trend of adding new hotels is not stopping, as long as we have non-hotelier investors investing in Athens and expecting a significant return of investment. Suddenly, they realize that hotels are not goldmines. You have to accept that you are going to have operational and promotional expenses plus an important capital investment. Hotels are big investments and people can get trapped into spending a lot with little to no return. This phenomenon is also evident in Thessaloniki, which has been booming with rooms. On the other hand, resort hotels still have a lot of potential in my view, because people like to travel for leisure. Again, we have to see how corporate travelling will develop, because in Athens 70 percent of our business from November to April depends on it. We see that it is changing a lot, as people nowadays primarily meet via online platforms.
In a previous interview you have expressed concern over the rise of new developments in Athens and how this may lead to occupancy rates dropping below 80 percent. To keep up with projected future supply, demand would need to see a 50 percent increase. How can collaboration across the value chain in tourism be improved in Greece, and more concerted goals for all industry players be achieved? We have seen, for example, small markets like Malta, centralize product offerings as a tactic to ensure better returns for all players in the market. What tactics should authorities and key players employ to ensure a more robust tourism industry in Greece?
I think that the market, has to be more regulated. Over the last years in Greece, we have gone from one edge to the other. Some years ago, you could not build more rooms in Athens, regulations were very strict, so you had a lot of people having difficulty building or even expanding a hotel. Now, anyone may turn a building into a hotel. We need to protect the current hotels, asking for very strict safety measures, as now you can make a hotel out of a building that could have been originally built before the 1960s. In that scheme, we have two different types of investors: the ones not following the regulation to minimize the cost and the ones following it for a higher cost of investment. We have to regulate the expansion of hotel rooms in Athens, alongside the Airbnb business, which has been booming.
Many investors that we are in contact with are verry concerned of bureaucracy, which is still prevalent. We need to combat that alongside the strengthening of laws and regulations that–at this stage–not everybody respects.
Modus & Amplio's services and strong partnerships have enabled you to grow a portfolio that counts among the most notable in the market. Could you share more with us about some of the projects that you have in the pipeline? What are your growth expectations on the medium-term?
We are having 6 projects in the pipeline that we expect to finalize by 2022 and 2023. A 5-star hotel in Mykonos, one in Chios–the first 5-star hotel on the island–which we hope that will act as a generator for the island's high-end tourism. We are planning a hotel in Arcadia, mainland Peloponnese. Furthermore, we are working on a villa's premium resort in Kefalonia, whereas in Paros we have several villas we hope to open by early 2024. In Athens, we have a project for a new boutique hotel. We are quite optimistic, given that our last project, Ivis 4 Boutique Hotel, that opened in July 2021, reached 85 percent in occupancy over the first two months of operation.
Our readership counts among the global investor elite, top executives, entrepreneurs, and other readers who may be looking for a second home or place to retire. As someone who has built his career in a very international setting within Greece, what would be your advice to persons who may be considering investing in or live in Greece? Are you optimistic about the next decade for your industry and country?
I am very optimistic, but there is one basic rule that we need to keep in mind. First of all, in 2019, we had 3,400 permits through the golden visa program, that resulted into €1 billion. In 2020, we only had 346, over the first 9 months, meaning that we had a decline of 80 percent. In 2021, we expect to reach 40 percent of 2019. In order to bring people to Greece to buy a property, we need to improve our infrastructure in health services, banking system, and transportation. The rest is all there, the excellent weather, the locations, the museums, the amazing culture, and the cuisine. However, the aforementioned need to improve in order to turn Greece into the destination that can cater for people from that target group. It is not about just selling houses, but it is about keeping people from abroad spending in our country.
What would be your final message for our readers of Newsweek?
Investment opportunities are attractive in a wide variety of sectors. Greece is not only about tourism. It represents information technology, communications, health services and medical tourism, education, green energy, entertainment, food, and beverage. The primary sector in Greece, provided that foreign investors come and invest in bio-agriculture and farming, can truly flourish. We offer important government's subsidies, not expensive land, low investment threshold, ideal climate, and weather conditions. Global investors should invest on these opportunities and have an important return to any investment.