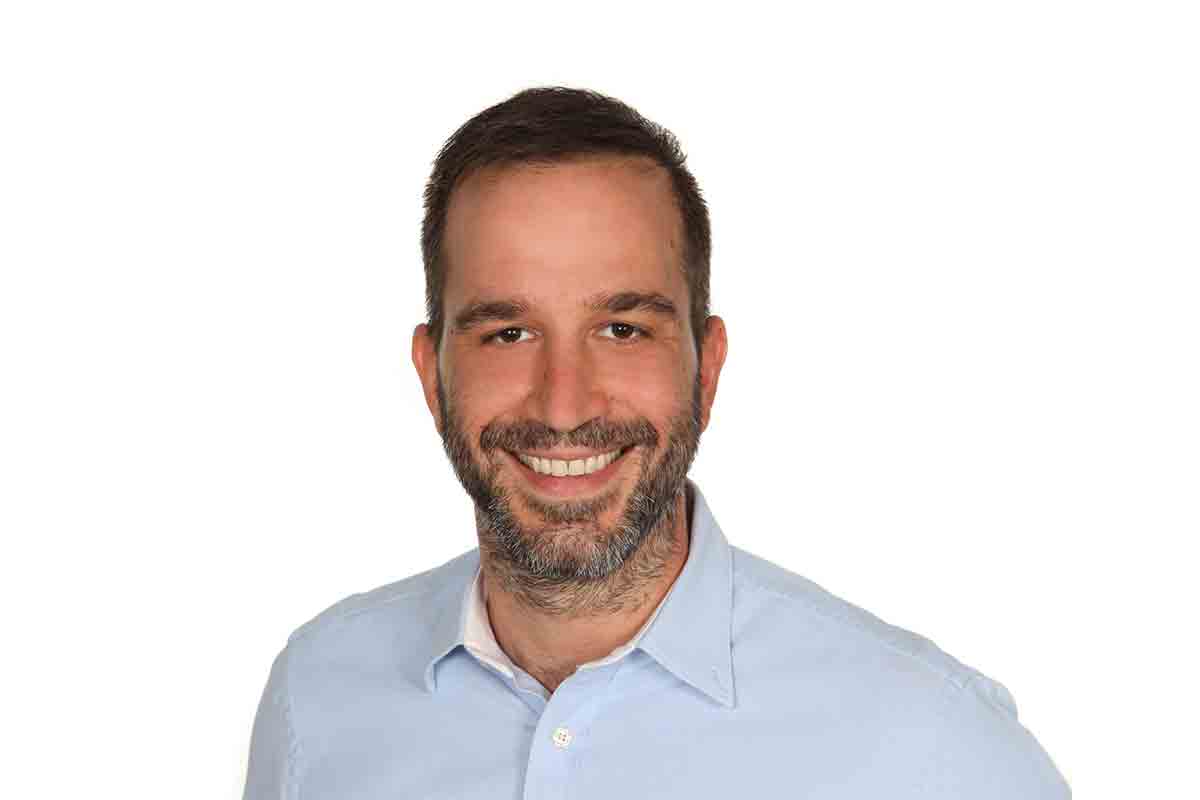 30 May

Tapping into Athens' untapped potential
Petros Iliadis, Managing Director, MI4 Real Estate Brokerage, guides us through the real estate gems located within the Greek capital
Your firm plays a key role in positioning Greece as an attractive investment destination for the international real estate community. What are some of the major trends you have noticed and how has the real estate market has evolved over the last decade? How has consumer taste changed with it?
From our perspective, over the past decade we have been experiencing a shift in terms of mostly the criteria of selecting properties remotely. Over the least years we have noticed a shift regarding the demand. The typical homebuyer was someone actively interested in relocating or purchasing a holiday house, which automatically translates into their ability to conduct a physical inspection in the property and get a good understanding of the insides of the market. Especially over the last 5 years, we have seen more and more cases of individuals that are looking to relocate. Their primary objective is to get access to either the EU or any other country for that matter. The actual property itself comes second in priority. On that basis, even within that group, there is a big differentiation in terms of the caliber of individuals. There are people who are solely interested in rental yields of their investments and others that are interested in profit and capital gains upon reselling. Obviously, we also have people who are interested with regards to relocating but down the line and not immediately. They are interested on understanding the market, including the pros and cons of their investment. At the same time, they do not wish to move to the country straight away, following their purchase.
The 2010s saw Greece steering itself through one of the roughest economic crises in recent history, and now, finds itself weathering the storm of the COVID-19 economic fallout. If the adage of 'every crisis is an opportunity' is true, how do you envision the role of the Greek real estate market in assisting Greece in its economic recovery – both in terms of stimulating investment and job creation?
If you look at Greece's economy, it is no secret that tourism plays a pivotal role for us. We always tend to see the real estate market being somewhat complimentary. Since 2015, we have witnessed an increase on demand by foreign investors that is a result of Greece's slightly tiding up its financial situation. At the same time, this financial meltdown that Greece experienced from 2009 to 2015, resulted in very distressed prices, especially on the Athenian real estate market. When we combine those two aspects with the Golden Visa program, which was introduced in 2013 by the Samaras administration, we see the creation of demand for a product in the market that had none to be seen. This took a couple of years to kickstart, as in the very beginning, in 2015, Golden Visa applications where on very low levels. Slowly towards the first quarter of 2016 this situation started changing. Initially, we had a very big wave of demand from the Asian markets, primarily China. Gradually more and more middlemen started showing up in Greece, setting up companies and operating as agencies themselves, in order to fulfill the demands from their own local markets. At the same time, moving back to tourism, it has always been at the center of things. As soon as people started to get familiar with Airbnb and Booking.com operations, we witnessed that there is a very big part of Athens, where there was a great supply of properties that were left literally vacant. With the rental prices being extremely low to justify an opening in the market, people started to liquidate their assets at very low prices, either by selling to management companies that operate in the aforementioned rental and/or reselling platforms, or individuals that wanted to operate those properties themselves. These factors, the financial meltdown in combination with the golden visa program and the continuous increase in demand for tourism property, resulted in the slow picking up of the Greek real estate market.
Up to Q1 2020, just before the pandemic, Athens, and Thessaloniki, saw positive year-on-year real estate price of 28 percent and 27 percent respectively. As the post-pandemic recovery unfolds, what are your expectations for urban residential real estate? What factors may impact the recovery and reaching such figures again?
Even though we have been experiencing a continuous increase in the real estate prices for the past 4 to 5 years, we still see very distressed prices, especially in comparison with other European countries. From my side of the fence, the most optimistic aspect of things is that, even up to this day, when you are looking at an average price per square meter in downtown Athens, we see around EUR 1000 to 1500 per square meter in the secondary market, not brand-new properties, which is extremely low still. When it comes to the next 5 to 10 years and how the real estate market will be affected and Athens in particular, due to the factors that were mentioned earlier as well as the massive investments taking place, especially towards the Southern part of Athens, we are expecting a different nature of investments. In my opinion, as long as interest rates are where they are now, it makes perfect sense for any investor to come here. At the same time, a national that aims to secure their family wealth for the future, they can also invest in property in an area like Athens where they know that they might as well live there and benefit from the Greek Golden Visa program.
EY recently reported that up to 35 percent of FDI entering Greece was in real estate, with Greece jumping from 35th overall FDI destination to 29th. Considering the government's golden visa and digital nomad visa programs, how has the perception of Greece as an investment destination by the international business community been helped? Has COVID-19 and the rise of remote working influenced its attraction?
What we have been experiencing throughout the year of the pandemic is that if anything people are becoming even more keen towards investing in the Greek real estate market. Throughout the past decade with all the media tension and the terrible coverage that Greece had, Greece struggled a lot establishing a trustworthy investment profile. Greece has always had some sort of an 'exotic touch' as a country and an ambience. At the same time, we have always been a part of the EU, so balancing those two together is something that should sound ideal to the minds of the investing public, looking to invest or relocate. In the beginning of the pandemic, I was very sceptic regarding its effects, as we did not know how the rental market was to be affected. We saw the middle and low-end market of Athens remain unaffected to the slightest extent. If anything, we noticed this trend in several other situations that led towards social stability. People where much keener to keep their property, instead of liquidating. Since the beginning of the financial crisis, we have had this first wave of people that were looking into liquidating at very distressed prices. Then the second wave of people came in, where they were liquidating properties just to make some yield. Now, we are at this point where everyone in the market knows that it has been performing well and how a property should be yielding in terms of the asking price. At the same time, you have massive players in hedge funds and banks getting active in the market, putting properties out, as there is a massive bulk of properties that have been held by institutions for quite some time. Now they are starting to see how they can profit by these assets. At first, when COVID-19 broke out, I was a bit sceptic regarding the effects, but eventually it has even boosted the Athenian real estate market. I am not sure about the island market, but I am fairly optimistic for the future, primarily thanks to the price level which is still very low in contrast to other European countries.
You have a strong international footprint and a strong connection to the international community. What are your medium and long-term goals for the company?
For us, from the very beginning, the initial idea behind this was to be able to provide the service we would ideally want to receive as investors. The majority of the team members have lived, worked, and invested abroad. For us, it has always been about offering a tailormade approach to the needs of each individual and their families. We are acknowledging the strength of the globalized market. We appreciate the merits that Greece has to offer in that regard, knowing both advantages and disadvantages. We are able to assist any individual from around the world, by getting a good understanding of what they are after. We are striving to create a custom and tailormade offer for their needs.
What are the key growth areas that you are targeting?
When you look at the real estate market, in order to understand how they are performing, you can start by taking a look at the commercial sector. Strangely enough, when it comes to Athens and Greece in general, there is a recurring paradox. We came to realize that in Athens the commercial sector was nowhere to be seen. The few cases that confirmed the exception to the rule, were representing international brands, but after that it was chaos. To our surprise, it was a very closed market. For us, from the very beginning we realized that there was a massive opportunity when it comes to residential market, and, if anything, the middle to low-end residential market. For me personally, the most interesting aspect of the Athenian real estate market was to be able to create value out of this massive bulk of properties that were left. Having said that, even in areas like Kolonaki, a high-end established market, people used to liquidate property for prices that today sound ridiculous. It was all about finding the individual, getting to know your seller, what is their approach. Usually, people do not have an interest in the bureaucratic aspect of selling. Our objective was to create a portfolio that had or could have down the line a significant value for investors, despite the fact that it could require restructuring or renovation. That was the reason for which we followed the approach of creating a one-stop-shop, a place that someone can come and be offered any service they need. For us, it is all about flexibility.
What would be your final message for our readers of Newsweek?
For me, the value lies in the Athenian center. Apart from the amazing ambience and potential, it is all about the massive bulk of properties that are still on the market, with crazy, sky-high demand on rentals.