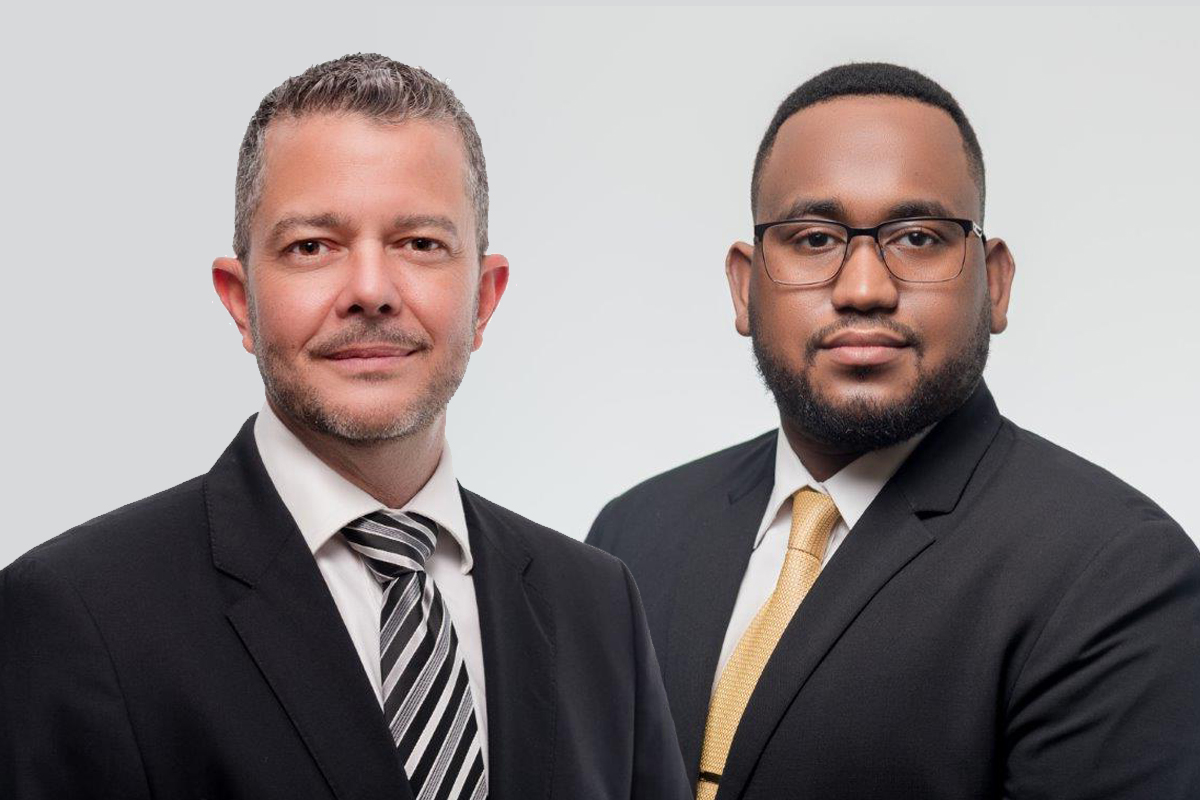 12 May

The importance of due diligence in investment migration
Geoffrey DuBoulay, Managing Partner, and Keith Isaac, Managing Partner, Floissac Fleming & Associates Chambers, discuss the precipitous growth of the citizenship by investment market and the Saint Lucian government's outstanding efforts to maintain a transparent immigration by investment mechanism
Can you give us an overview of your law firm's move into the citizenship by investment (CBI) sector?
GD: We began our investment migration program in 2016 on the idea that our firm could cater to the additional needs of our existing clients and referrals from our extensive international network. One year ago, we made a conscious strategic decision to grow this part of our business. We are currently investing resources in market analysis and creating and improving our standards of practice. We are trying to understand the industry in its entirety–not just the Saint Lucia offerings. We have deep contacts and believe we can influence the trends of global investment migration. Over the last few years, we have been consistently ranked by Chambers and Partners. Their rankings are based on feedback from clients and peers, which speaks volumes about where we stand in the local and international legal fraternity.
KI: We would like to become more of a player in the industry and a gatekeeper of our patrimony. Investment migration is a lot more than simply handing someone a passport. It is about working with these people to ensure long-term planning. Getting a passport is just the beginning of the journey, and as a commercial and corporate law firm we are well placed to assist them. We have a 100-percent success rate on applications submitted since 2016.
How has the COVID-19 pandemic changed people's outlook on having more than one passport?
KI: Prior to the pandemic, investment migration was largely about the freedom to travel and visa-free access. At the height of the pandemic, people could not travel. Passports could no longer provide visa-free access as had prior been the accepted norm. There was a massive increase in the number of inquiries and applicants for a second citizenship in Saint Lucia. From speaking with applicants, it seems the traditional idea of gaining a passport to do business is no longer the primary focus.
The pandemic uncovered many underlying issues in the way we live and how governments conduct business. People want to ensure their and their family's safety and know they have options. People have begun looking at citizenship as a diversifiable asset. Instead of having multiple bank accounts in various jurisdictions, people are thinking of having a passport portfolio.
More people are looking at Saint Lucia as a second home. They want to move here for the following reasons: they are not happy with what their government is doing, they are going to be taxed as a ramification of the pandemic or health care is not up to par in their country. There are also many young entrepreneurs applying to become citizens. We are seeing that although the pandemic led to a significant amount of job losses, many people have gained a lot of wealth during the pandemic, sometimes due to crypto currencies. These people want to protect this wealth and escape taxes, such as the 43-percent capital gains tax and additional wealth tax in the U.S. People are starting to think of having a citizenship that can help them in the short term or benefit them holistically in the long term. These elements have really driven the industry in the last year.
How has your subscription with the Investment Migration Council (IMC) benefitted your operations?
GD: What they have done is to benchmark the residence and CBI industry by bringing all global investment migration leaders under one umbrella. By doing so, they have created a gold standard for the industry. I honestly cannot say enough about the IMC. The one thing that stands out is IMC's education and training division.
Joining IMC required a huge financial investment, but our membership is a testimony to the standards we want to uphold. Our membership provides us with an opportunity to meet and interact with these people as co-members and colleagues as opposed to reaching out as an unknown outsider. To be able to take advantage of and contribute to the powerful resources coming out from the IMC is nothing short of remarkable.
How robust is Saint Lucia's current CBI program?
GD: We are nationals of a county whose citizenship-by-investment product we are selling. Our country, patrimony and identity as Saint Lucians are important to us. When the government policy decision was made to enter the industry, there was a lot of public debate and dissent. People were genuinely concerned about their reputation as a country in the international community.
Our government has done a stellar job at ensuring that our program remains top notch through consistent due diligence, transparency and accountability. A passport loses its value as a commodity if we do not maintain transparency in the process. Additionally, applicants want to know that their contribution is used for sustainable activities and placed into the community through social and infrastructure programs. The U.S. State Department's Human Rights Reports flagged some countries in the region for a lack of transparency and accountability, and notably Saint Lucia was excluded. The governmental unit employs top global due diligence players such as the Refinitiv, Exiger, and BDO Global.
KI: Saint Lucia has one of the most transparent CBI programs. Every report is released in detail to parliament wherein it is stated to which programs contributions go. It is all spelled out concisely. There is also a yearly independent audit that is released as part of the Saint Lucia Citizenship by Investment Programme's annual report. Our government has realized that you do not want your people to feel left out or to have misconceptions on what is going on in the industry. Anyone can get a copy of the yearly report. This lends to accountability and people trust that proceeds are being used correctly.
How will growth in the CBI sector affect the way your country and firm operate?
KI: The sector is growing. In Saint Lucia, we had more than a 200 percent increase in applications in the last year alone. It is a perfect time to be in the sector. With a growth like this there will be more challenges and a need for stronger due diligence. We need practitioners and due diligence firms to make a concerted effort to ensure these programs remain viable. The IMC, the Citizenship by Investment Unit and our firm are investing and launching initiatives to make this sector sustainable.
How has Saint Lucia digitized its CBI process?
KI: A key benefit of being the youngest CBI program in the region is that we started at a time of increased digitization, unlike a country like Saint Kitts and Nevis that started in the 1980s. The focus of our country's program is to ease the application process and processing of payments while practicing rigorous due diligence. It is an exceedingly difficult balance to strike. As much as one knows that due diligence is important, clients still want to receive the fruits of their investment within a reasonable time frame.
Pre-COVID, our unit was able to launch a fully online portal to process the entire application. We submit all documents online and once a decision is made a certificate of citizenship is generated. During COVID-19, the unit started an online payment system to pay processing fees and the $100,000 donation using a credit card or debit card. During this pandemic, clients would rather process their application and payment from home than go into a commercial bank.
Why is Saint Lucia an attractive place to invest in citizenship?
GD: People want to know that they are going to live and work in a comfortable social and economic environment. Our jurisdiction strikes the right balance between sun, sand, beach and lush tropical vegetation. We have amazing infrastructure and a world class marina run by Island Global Yachting, which is a global brand. There is also a Greg Norman Signature Golf Course being developed, and another golf course by the world-renowned Cabot Links. All this is sustained by the vision of our governments, past and present. Anybody who becomes a citizen here by investment will be equally proud to call themselves Saint Lucians.