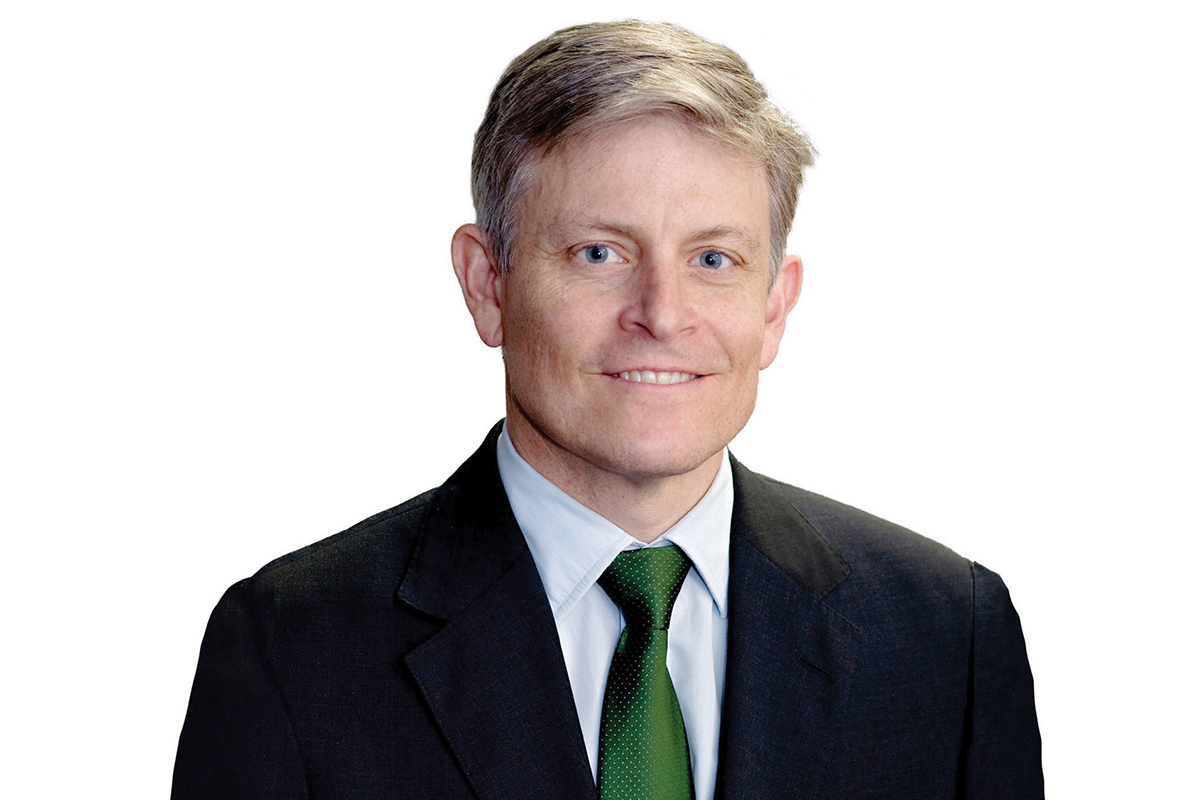 16 Dec

The perfect domicile for agents looking for stability
Christian Luthi, Chairman, Conyers Dill & Pearman Law Firm, underlines Bermuda's nimbleness as the key that sets it apart from other jurisdictions
Could you provide us a glimpse into the Bermuda legal and fiduciary space?
Bermuda's legal and fiduciary services' space has developed over a number of decades, starting in the 1950s, when people were concerned about risks to their capital and investments in the wake of the Second World War. They looked to commonwealth jurisdictions, particularly Bermuda, to redomicile and put their wealth and assets somewhere safe and stable. At the same time, visionary insurance people saw Bermuda as a stable and sophisticated jurisdiction in which to set up offshore operations. Over the course of the next four decades, those businesses developed and a number of large corporations began using Bermuda as a focal point for their international operations. In the 1970s and early 1980s Bermuda became the leading domicile for captive insurance, and in the 1990s the mutual funds industry took off. 
Bermuda has a very strong legal and financial services sector to support those international entities. If you set up a company in Bermuda you need to have a registered office and there are certain legal, government and compliance requirements. Our firm provides the whole 'gambit' of professional services that offshore entities require in Bermuda.
You have had over 90 years of history in Bermuda. You are a home-grown success story of Bermuda, which is unlike many other firms that have joined in from outside. As Chairman, what are your main priorities for the firm going into 2021?
One of the main priorities is to continue to do what we can to support the growth and attractiveness of the jurisdictions in which we operate as a firm, particularly Bermuda, where we have our oldest and largest practice. In terms of markets, we continue to focus on the U.S., Europe and Asia, with a particular emphasis on Hong Kong and Southern China. Our firm in Asia did 43 out of 111 IPOs last year in Hong Kong. We certainly have a robust presence in Hong Kong. Bermuda has historically been one of the jurisdictions for the incorporation and listing of companies on the Hong Kong Stock Exchange.
Addressing the topic of transparency and compliance, this is an area that Bermuda has a jurisdiction that continues to take it very seriously. Can you share with our readers the broad specs of Bermuda's regulatory environment today? Is there any new legislation in the making? Where do you see legislation moving towards in the near future and how this could relate with your firm?
Bermuda's high regulatory standards have been internationally recognized and that is a feature that distinguishes the jurisdiction from other offshore centres. There is no question that Bermuda has reached a standard of regulation that is well ahead of many of its competitor jurisdictions. That is crucial, as investors and major international financial institutions want to participate in an appropriately-regulated jurisdiction. Bermuda's EU Solvency II equivalence for insurance regulation was a huge coup in that respect. At the same time, there is a strong initiative in leading Western economies, which are heavily represented in the EU and the OECD, to require offshore jurisdictions to implement laws requiring high-levels of economic substance, as opposed to just being used as bases for incorporating holding companies. On the one hand, the goal is to get jurisdictions to raise their standards. On the other hand, which I think is more financially oriented, the goal is related to tax competition. The OECD and the EU view jurisdictions like Bermuda as somehow 'off-side', because we have a very friendly tax environment. I deliberately use the term 'tax competition', because a sovereign nation, such as Bermuda, should have the ability to make its own fiscal laws.
Regulation in the broader sense, to combat money laundering and terrorist financing, is a given; we have to have that, and Bermuda has always been at the forefront of compliance with such regulation. As a result, Bermuda's portfolio of clients is absolutely blue-chip. Anywhere you go, you are going to get a few bad apples, but in Bermuda we have been fortunate to see reasonably low numbers in that regard. Bermuda has been well regulated for a significant period of time, which means that clients who are doing business here are legitimate players.
What is the business-doing climate in Bermuda? What would you say is Bermuda's value proposition compared to other small island economies?
Bermuda is an incredibly convenient and attractive place to do business. It is small, the infrastructure is well-developed and we all live within minutes of our office and within minutes of the ocean. In that sense, it is a great place to live, have a family and do business. Its size also facilitates a good level of interaction between the various business leaders on the island and the government, enabling a fruitful dialogue. The regulators in Bermuda are in regular communication with businesses and listen to their concerns. That is an advantage, because it allows the country to be nimble in response to changes in the business environment.
What do you think the implications to the economy will be with the Live and Work in Bermuda Residential Certificate Program?
The new initiative creates a fairly achievable route to residency for someone who wants to live here and do business here indefinitely. It is important to realize that we want people to come into the jurisdiction that are willing to invest in it. If you are not investing in the jurisdiction, you have less incentive to develop the jurisdiction. We also have this wonderful programme of Digital Nomads, for people who can come and live and work in Bermuda for a year at a time. When it comes to setting up in Bermuda as a resident, I think it is important for people to have a stake in a community. This gives them a certain level of flexibility, which will benefit Bermuda but also them in the longer run.