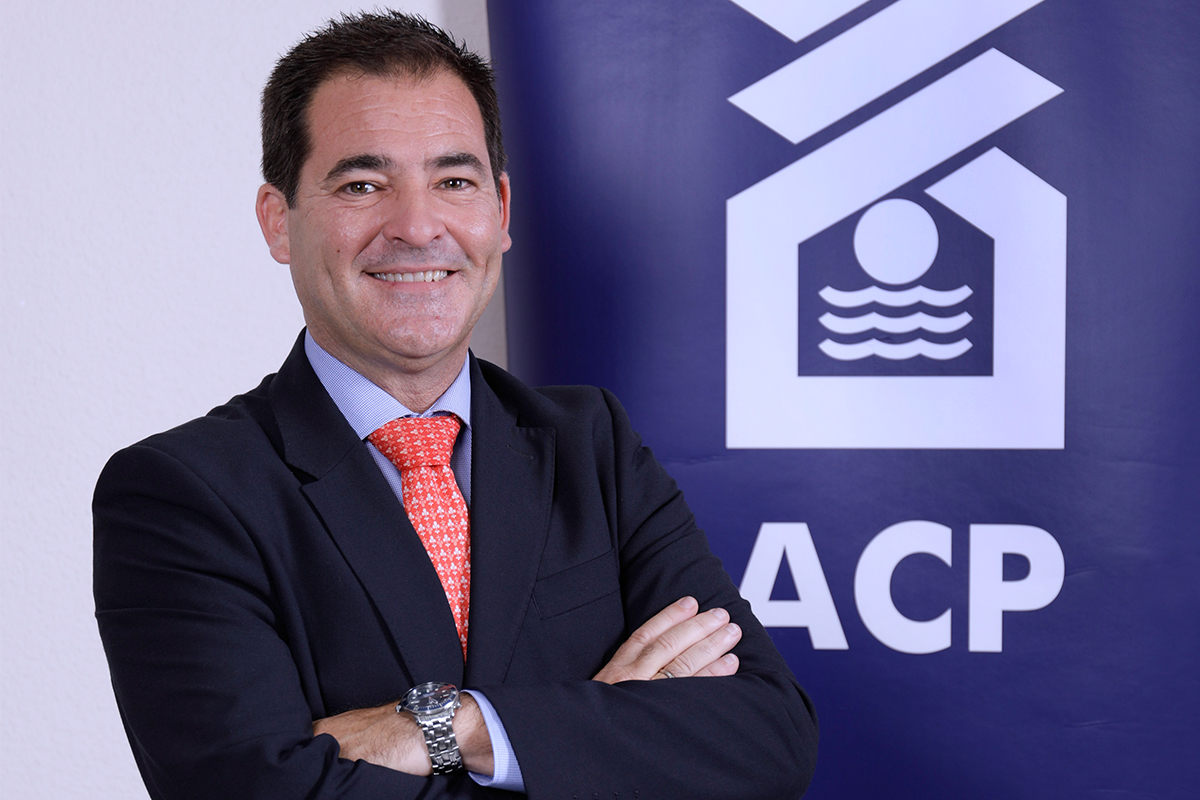 01 Mar

Top-quality services, infrastructure, climate and lifestyle attract real estate investors to Malaga
Juan Manuel Rosillo, President of ACP, and Partner at construction company Inicia Siglo XXI and at promotion company Aequor Infinity Homes, describes a very healthy environment for real estate.
In this series, which we have called "Live and Work," we will be analyzing one of the social phenomena that has been enhanced by the pandemic: relocation of highly qualified workers, either in the industrial or service sector, and also migration of international real estate investors who want to move to safe, stable and welcoming places. Are Andalusia and Malaga prepared to compete in this new migratory wave? And what are the main comparative advantages of the region?
We have two natural values—our climate and our culture—which are highly cherished by everyone. But if you add to these values our top-quality services and infrastructures, and secure legal-administrative environment, you see that we have already created the conditions to capture this international talent. We want healthy, pleasant, stress-free and uncrowded places to live and work with low pollution levels. Costa del Sol, Malaga province and Andalusia in general meet all these criteria pre-established by these new and highly desired technology customers. It is all about attracting investment and talent to Costa del Sol, Malaga and Andalusia.
Malaga is already an example of this. In our sector, the real estate development sector, the housing sector, 30 percent of our clients are foreign buyers, mostly English, French and German nationals who value our land, lifestyle, services and products.
I would like to continue this conversation by reminding Newsweek readers of the uniqueness of Malaga in terms of property market. How would you summarize the key ingredients Malaga boasts to become an attractive destination for real estate investors? Are there any current initiatives promoting investment in this sector?
That is a very good question. From our side, we have always demanded our governments create tax-friendly environments for investors. Countries in the region such as Portugal—a direct competitor—have been developing attractive investment tax policies for a long time. A good example of this is the need to repeal the capital gains tax, which is no longer imposed in Organisation for Economic Co-operation and Development countries.
But it is also true that Costa del Sol, Malaga and Andalusia—unlike other countries currently developing their potential to become attractive investment destinations—have a legal-administrative environment that has been proven secure. In addition, we have a country brand recognized throughout the world for the quality of the services we provide to visitors and to those who decide to buy a property here.
We understand that you are in favor of the increase of public and private investments in strategic infrastructure in the region. Noteworthy is the coastal railway. As an industry spokesperson and this being your first year as president of the Asociación de Constructores y Promotores de Málaga (ACP), what are your main strategic goals for influencing industry players and thus keep the competitiveness of the region?
As you have said, investments in infrastructure are essential. The coastal railway would be a great addition to Costa del Sol and Malaga province in general. Public investment ensures the possibility of continuing to offer first-rate transport infrastructures and, together with private initiatives, it is time to find formulas for public-private collaboration to continue developing these services.
We have a magnificent international airport, we have an integrated and renovated port in Malaga, several marinas on the coast and road infrastructures that back up the entire territory with high-quality standards. But an active policy of continued investment is always required to continue maintaining and developing our infrastructures. We must also not forget the magnificent health and educational services that our province offers to those clients who come here, in addition to our culture and our climate. Those services are necessary and highly valued by those who have already arrived. The development and strengthening of the implementation of technological networks is fundamental, above all fiber optics and 5G, both of which will be crucial in terms of maintaining competitiveness in this new work model in which in-person work is a thing of the past.
Due to the importance of the tourism sector for the Spanish economy and particularly for the Andalusian economy, a slower exit from the crisis is expected here than in other countries of the European Union. What is your analysis of the Andalusian recovery and to what extent can the construction or real estate sector act as a stimulus to other economic sectors?
The construction sector generates direct employment in great numbers. Exiting the crisis is not possible if the construction and property development sector suffers a brake.
Therefore, now that the private sector is suffering the short and medium-term consequences of this pandemic, it is time for the government to make extraordinary investment efforts. In this way, we will compensate for the drop in activity and we will be able to continue developing our environment to remain competitive as a country destination.
The funds that will come from the European Community represent a huge opportunity for us. If managed efficiently and dedicated to sectors that create employment and progress, these funds will help us maintain the competitiveness of Costa del Sol, Malaga and Andalusia in international markets.
Could you give us an overview of the current dynamism in the Malaga construction sector as we enter a new year?
As businesspeople and as a business association, we are optimistic because we already have a vaccine that, God willing, will put an end to this tough health crisis. We have always thought this crisis would be temporary, unlike other very deep financial crises, crises of a different nature we have experienced recently.
In this sense, we hope that in summer, and thanks to the vaccine, we will regain some normality and international air transport, which is fundamental, will return to normal. In this way our clients and visitors will be able to come back to our land and our economy, which is closely linked to the tourism sector, will gradually recover.
There is a tough first semester ahead of us for sure. 2020 ended with a drop of 25 percent in the sector. In 2019, before COVID-19, our market recorded approximately 30,000 home sales and purchases in Malaga province. And, by the end of 2020, we recorded 24,000 transactions. Anyway, the market has behaved consistently and no excessive speculation on housing prices has occurred. Noteworthy are the positive financing conditions. It is expected that until 2030 the cost of money will be practically 0 and Euribor will remain in the same condition as it is now. There are financial entities that offer 35-year financing operations with a fixed rate below 2 percent. In short, these are very favorable conditions.
We know that if we are able to conclude the vaccination plan by the summer, the second semester of 2021 will be, God willing, a semester of recovery and, above all, of new hope for the future.
Last year, Malaga City Council activated a tool that simplifies the granting processes of first-occupation licenses. How important is this in terms of attracting new business to the region?
It is a very interesting and necessary tool that originated in ACP. The responsible declaration as an element to obtain a first-occupation license, and the responsible declaration as a concept to apply it to another series of administrative procedures, provides certainty and favors, and clarifies the necessary relationship with our governments.
Any measure that provides certainty to an investment project is positive. Before, depending on each government, on each municipality or on the developer, once the work was finished and it was about to deliver the homes to the customers and owners, had the uncertainty of when the municipal technician on duty would give approval and grant a license of first occupation.
Now, responsibly and professionally, it is the developer that attests that everything is in order in accordance with the building license and, immediately afterwards, delivers the homes to the customers. But what we really want is to continue furthering the concept of responsible declaration so that we are able to apply it to other administrative procedures. This will also provide more professionalism to the sector as we are assuming responsibility with the support of our technical teams.
Technological innovation plays a very important role in allowing cities, real estate developments and communities to connect, communicate and better manage the logistics associated with the spaces of the future. To what extent is technological innovation present in new construction projects in Malaga?
The process of using technologies in the construction sector is and will be a great opportunity to provide certainty and the capacity to bring solutions to investment projects. The industrialization of the execution phase will provide certain terms that are absolutely necessary in any other investment activity. Time is money.
In this sense, technological advances are being implemented in the project and execution phases, and building-information-modeling environments represent a unique way to manage both. As we have previously stated, advanced technology in prefabricated parts allows the industrialization of the execution process, which is always closely related to labor. Aiming to better execute projects, medium and large construction and development companies have fully adopted these concepts of work and development.
The future of construction and real estate will be determined by several major trends, one of which is the redesign of cities. It is essential that companies participate in the transformation of cities and attend to the needs of those who inhabit them so that they evolve in harmony as well. Have you seen a trend of developers starting to adapt to the increasing labor mobility and the need for shared workspaces? What is your opinion in this regard?
Like in any other sector, developers must always pay attention to clients' demands and requests. After experiencing this health crisis, the progress of society has promoted and renewed the concepts of coworking and coliving. The demand for spaces and designs where professionals and ultimately people can exchange their experiences to enrich themselves as a group and society. The offer of living and working areas where sharing professional and personal aspects is possible. Companies are aware that a happy worker is much more profitable than one who is not. And, in the end, the environment where one works and lives plays a fundamental role in achieving that happiness. Therefore, offering your qualified workers special areas will be a very effective tool for an organization to retain this talent.
Keeping an eye out for these opportunities and new demands, Malaga developers work every day to offer these new quality standards. Healthy areas designed to live, work, share and ultimately feel happier in every day.
Construction sustainability is no longer just a goal. Energy efficient designs and better-quality construction are becoming requirements and a condition for business. What role does the association intend to play in promoting a greener economy and promoting sustainable urban rehabilitation projects?
That is the commitment of all our companies, both development and construction companies. Current legislation already imposes technical conditions on projects and the execution of our works, where the conditions are implemented to have healthy projects that are respectful of our environment. Traceability in execution, the sustainability and energy efficiency of the execution process, and the service and maintenance of buildings and homes are part of an unavoidable commitment to our clients and our society. The perception on the part of our clients in this regard is very important and valued today. We, the construction and real estate development sector, are always committed to sustainability and we dedicate work and investment to make progress day by day in this.
And finally, what message would you like to leave for Newsweek readers around the world? Why should they choose Andalusia and, particularly, Malaga as a place to invest, as a place to live?
Well, I am a Granadino who, like many others, has developed his personal and professional project in Malaga for more than 22 years. I married a Malagenean woman and I have two Malagenean children.
Apart from its enviable weather, Costa del Sol, Malaga and its province are very special because they know how to make visitors from abroad feel at home. If you add to that good infrastructures, good health services, good educational services and business opportunities where you can grow professionally, then you have it all. Our culture imposes special rules when it comes to relating to each other. We need to feel happy and enjoy our surroundings when relating to each other. You have to feel and experience this lifestyle that is defined by the Mediterranean.
I invite everyone to know our land, a joyful and welcoming land that always receives you with open arms.