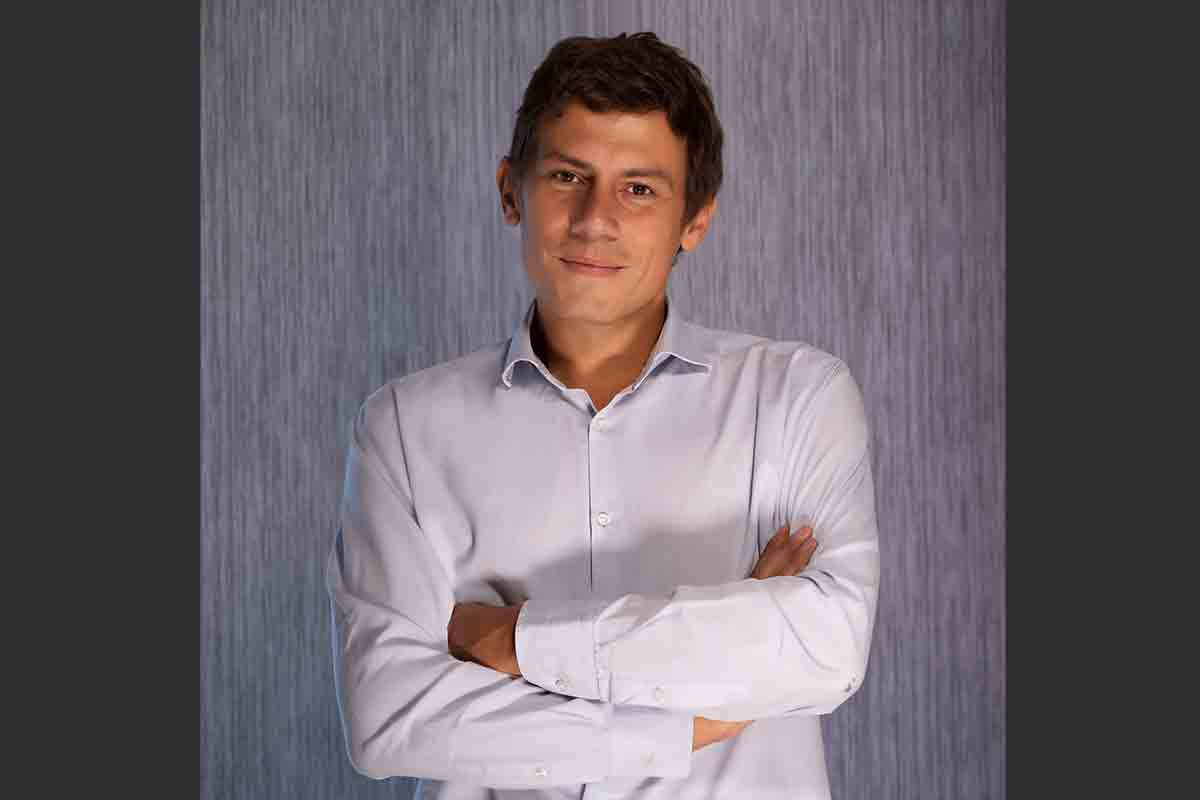 30 May

Transforming adversities into game-changing opportunities
Panagiotis Karampinis, Managing Director, Endeavor Greece, presents all the right ingredients for the establishment of a buoyant tech hub for the entire region
You joined Endeavor in 2012 as a member of the first team to be established in Europe. You have successfully overseen a portfolio of at least 14 major entrepreneurial ventures in Greece, and since 2018 lead the organization as its Managing Director. How has the startup and entrepreneurial scene evolved in Greece over the past decade?
We can safely say that it is a different world. Ten years ago, the entire ecosystem and innovation scenery in Greece was pretty vacant. We had only a few entrepreneurs that created world-class success stories and there was not much investment in the tech industry. We had less than 100 startups, most of them in their early stages. In the meantime, we had only five or six startups that had already started to scale up, attracting international capital and really good investors. The ecosystem has now changed. We have had quite a few success stories that promote the Greek tech ecosystem, validating the premise that there is investment merit and significant investment opportunities here in Greece to lead technological ventures. In 2012-2013 the exit stories we had were Atmel, Athena Semiconductors, Byte Mobile and Upstream, which were the first high-tech success stories in Greece, that were followed by Bugsense, Beat, E-Food, Radiojar, Innoetics, Absorba Games and Qwizdom between the period of 2014-2020, to reach the record exit value year of 2020 where 3 exits, those of InstaShop, Softomotive and Think Silicon managed to bring in 10 times the exit value of the period 2014-2020. It is fascinating to see the scale up, as we now have more and bigger companies and investors coming to Greece. The tech industry in Greece is now at an all-time high in terms of job and revenue creation, valuation, and capital attractiveness. According to our Greek Tech Revolution research that we published online, in 2020 the Greek startups raised EUR 455 million, an increase that was over 71 percent compared to 2019. In 2019, 5,400 people were working in startups, and by the end of 2020 this number has risen to 7,000 employees. It is fascinating to see the scale up, as we have bigger companies and investors coming to Greece. I think that going forward, especially if we are getting more and more connected with international markets, becoming an international hub, and attracting foreign talent, we can create a bigger momentum for what appears to be the rising of a new ecosystem in the region.
The 2010s saw Greece steering itself through one of the roughest economic crises in recent history, and now, finds itself weathering the storm of the COVID-19 economic fallout. If the adage of 'every crisis is an opportunity' is true, how can the Greek economy reinvent itself through supporting entrepreneurs, specifically also in the tech space?  
First of all, the two crises that we have been through are pushing us towards this transformation. During the crises, you have success stories being created. We have had resilient and capable entrepreneurs that managed to persevere against all odds. Managing to get through those back-to-back crises, there is a lot of resilience and 'can-do' attitude in the entrepreneurial scene that we are seeing today. With all those crises, we have entrepreneurs that left Greece and went to bigger hubs, made connections, and collaborated with international minds. These entrepreneurs have acquired an international network that it would require months or years to acquire from being present in Greece. There are some factual things about Greece that were up until this point disadvantages but start to appear as advantages going forward. Our location is more irrelevant than ever, as people can work from anywhere in the world. As a country, we also have a big percentage of STEM graduates, one of the highest in the EU. As we move further towards bigger disruptions and innovations, these people will add into the growth and the expansion of this innovation ecosystem. One of the things that Greece should definitely do in order to reinvent itself is to attract all those people that acquired international experience as well as to tap into this disproportionate number of graduates that with minimum reskilling can become developers and engineers to promote this ecosystem.
I think that uniting companies under one portfolio and a common cause is empowering, especially in a small market like Greece. Uniting everyone under one platform, you can create a penetration force and create a narrative attractive to international investment interest, in comparison with individual efforts that are strong at first but lose on the long run. We are trying to promote this message that the Greek tech ecosystem is growing and that you can have a world-class career in Greece. Attracting foreign and the diaspora talent is the way to go. In terms of reskilling, we are introducing a big scholarship program, which we believe to become a significant step in the life of every student in the years to come. In this program, we can have a proper training designed by the big tech job creators, allowing participants to prepare themselves adequately in order for them to pursue their dream jobs.
As part of a global network of business leaders with Endeavor, how have you seen the perception of Greece as a lucrative investment destination by the international business community evolve in recent years? Has COVID-19 and the rise of remote working influenced its attraction?
The pandemic has certainly influenced everything, proving that the next success story in the industry can come out of anywhere in the world. I think that nobody can afford to miss or neglect such an opportunity. We are now witnessing an astonishing level of attention from big investors. Abandoning the mentality of minimum actions before venturing, we see many big players opting for decentralized investments towards success stories that pave the way for other success stories to follow. For Greece in particular, over the last two years we have seen a considerable increase in foreign direct investments in infrastructure and hospitality, betting on the core transformation and evolution that is coming for Greece. Networks like Endeavor, that are present in these smaller decentralized areas with smaller success stories, are now more important than ever. 
Endeavor launched a program in February 2021 workinTech.gr to attract and connect international tech experts with positions in Greece. How would you gauge the success of the program so far, and in your opinion, what are some of the main advantages that Greece can offer tech professionals that other places cannot?
 So far, we have received over 1,000 applications. We need to be sure that there is enough of supply to drive the demand. There were a lot of open vacancies and jobs that can feed the demand, allowing international players to pay attention to the job opportunities here in Greece. Working in Greece does not jeopardize ones employability. The premise was again gathering all the companies together, particularly the ones with a global trajectory, and use this platform as a penetration force. We could go to other countries that offer strategic opportunities for Greece. There are lots of countries around Greece that would be open to relocating to Greece or work for a Greek employer. We need to fuel this growth that we see in the tech ecosystem with foreign talent, mainly because of the diversity that this will bring. There are lots of advantages in foreign talent, including the diaspora talent, whose repatriation could offer significant benefits for the market. This tool works on both topics, attracting diaspora talent but also raising awareness for other international talent that consider Athens as their next home. I believe that this should be a national strategic goal, just in order to be able to attract all this attention and growth that will keep the momentum going. You need to have an international narrative that this is a regional hub in the making. Greece can become an epicenter of technology for the region over the next years.
Where do you see Athens positioning today as a European start-up hotspot? What is the city's value proposition – both in terms of government and private sector inputs – to become a regional tech hub?
There are lots of structural changes going on at the moment, as we have a government that has been more open to legislate and transform the country in order to formulate a more business-friendly environment. This is an undeniable part for the current government, as there has never been a greater appetite from a Greek governance standpoint to empower and incentivize investments to take a look at Greece. Right now, we are trying to collect all of this legislation and incentives into 'one page', aiming to provide a location that gives access to everything you may need if you want to come to Greece for that particular reason. Athens, as a city, offers home to lots of tech companies right now, including many that are booming internationally. The talent in Athens is impactful and highly competitive. At the same time, I think that the value proposition of a life-work balance quality is extremely competitive. A city with one of the best climates in the world and more sunlight than any other city in the EU stands above the rest. There are lots of things that make Athens attractive. That being said, there are hubs on many other cities that can equally make a premise. An interesting trend that we are going to see moving forward is cities competing with each other. One thing that we are missing, which is the first and foremost priority for Endeavor in 2022, is a big international tech event in Greece. Everyone wants to come to Greece, so we might as well create opportunities for them to come here and tap into this incredible value of people being here for a few days. We hope that 2022 reverts us all back to normalcy, so that we can make those objectives a reality for Greece.