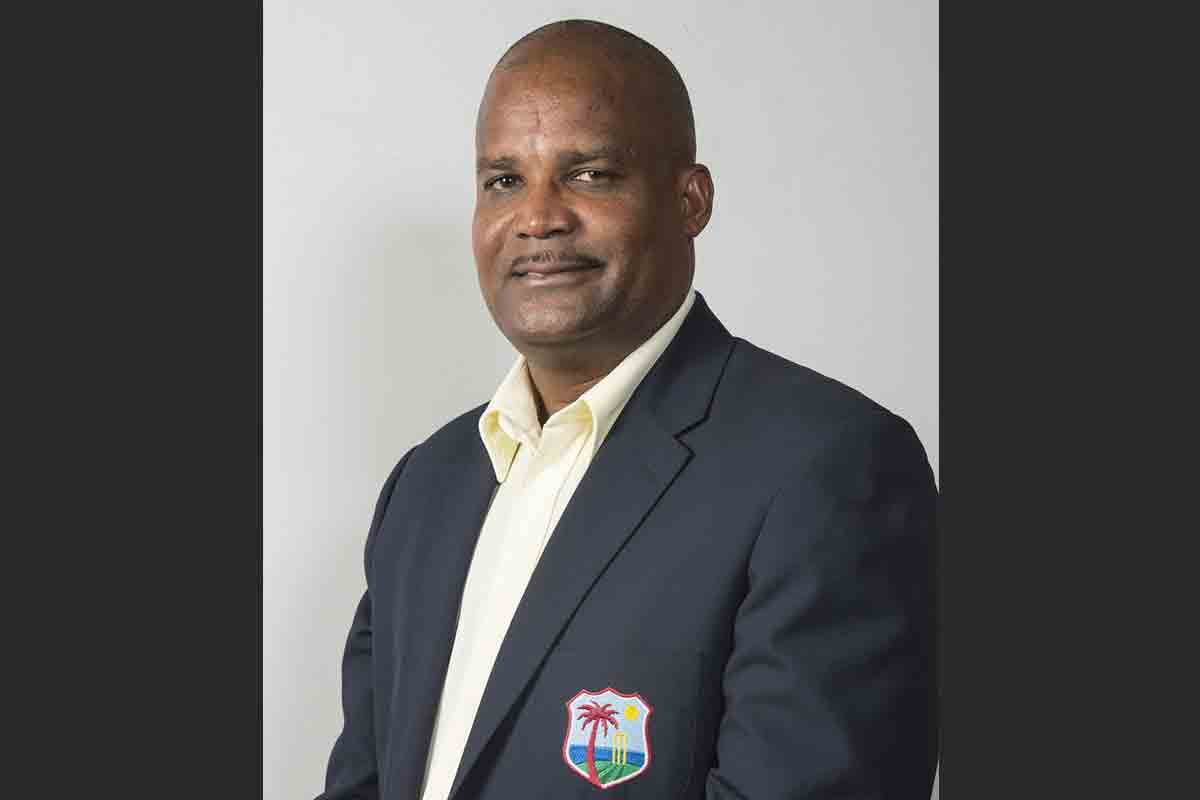 15 Dec

Trust and safety in the 'emerald of the Caribbean'
Emmanuel Nanthan, Head of the Dominica Citizenship by Investment Unit (CBIU), explains how Dominica remains a pillar of security for global investors amidst COVID-19 uncertainty
For those readers who are not so familiar with your country, how would you sum up Dominica's essence and what makes it unique?
Dominica is an island covered in verdant, lush vegetation that values nature. We are wholly committed to sustainability and the fight against climate change. We have embraced a life that consists of interacting with and protecting our natural surroundings. We are, however, also a forward-looking nation, with a fast-growing economy that is diversifying, as well as an always-greater international imprint. Part of this imprint is due to our diaspora and the many families that have become Dominican citizens through our highly-successful citizenship by investment programme.
Could you share with the readers of Newsweek the vital role the programme has played in financing hurricane recovery efforts and in the broader transition of Dominica into a climate-resilient service economy? What are some of the most notable investment success stories?
Unfortunately, Dominica had to bear the brunt of two major weather-related calamities in the recent past: Tropical Storm Erika in 2015 and Hurricane Maria in 2017. The most recent of the two had devastating effects, obliterating houses and structures and causing damage estimated at 226 percent of the previous year's GDP. The Citizenship by Investment Programme was nothing short of a lifeline, providing funds to build climate-resilient homes for thousands of our citizens and construct infrastructure that would no longer be prey to adverse weather. Rehabilitation has included bridges, two hospitals, 12 health centres, and 15 damaged schools. Soon, the programme will also be responsible for our geothermal power plant, new international airport, and a state-of-the-art hospital.
Attracting individual investors is quite a competitive affair. Never have investors had so many enticing options. In what specific ways is your citizenship by investment programme different than those of other competing nations?
The Dominica Citizenship by Investment Programme stands out from the crowd by virtue of its longevity. The programme, being one of the oldest ever established, offers stability to investors and reassurance that their citizenship will not be questioned further down the line. This has also allowed it to develop into a product that is quick to respond to the changing needs of investors. In addition, the programme offers investors a fast and straightforward second citizenship solution. There are no onerous travel, residence, or interview requirements, and, on average, we process applications in three months.
Lastly, but certainly not least, Dominica stands out for its commitment to stringent applicant vetting. Multi-tiered due diligence is the cornerstone of our programme. It is enshrined in the programme's regulations and ensures that only applicants of the highest calibre become Dominican citizens.
What can you highlight about Dominica's fiscal incentives?
There are a number of fiscal incentives that are available to those who invest in Dominica. Tax holidays and import duty waivers are available to certain businesses involved in manufacturing or in the running and construction of hotels and resorts. Companies can qualify for tax exemptions of up to 20 years if incorporated under the International Business Companies Act. There are also incentives with respect to the repatriation of profits, 100 percent of which can be repatriated by foreign investors. I would advise investors to communicate with our Invest Dominica Authority, which was created for the purpose of facilitating investment and is best suited for providing detail on the many ways in which Dominica encourages foreign investment above and beyond the Citizenship by Investment Programme.
Despite the positive news about vaccines, COVID-19 continues to challenge the world. Headlines are dominated by new outbreaks and growing uncertainty. Has Dominica's Citizenship by Investment Programme witnessed a spike in applications during this last year? If so, to what do you attribute this upward trend? How has your Citizenship by Investment Unit adapted to this new, global paradigm to continue offering Dominica as a safe and responsible destination?
With the onset of COVID-19, we feared that the programme would ground to a halt. However, as things settled, our numbers picked up, with many investors viewing second citizenship as a hedge against uncertainty and a means of bringing their families together to a new, safe home. Despite the challenges posed by the pandemic, Dominica's response was extremely reassuring to foreign investors.
The Dominica Citizenship by Investment Unit is no stranger to adversity. We were quick to use our online case management system to process applications at pace despite the national lockdown. We also actively responded to demand for family reunification, expanding the definition of 'dependant' under the programme and opportunities for post-citizenship additions of family members.
One of the biggest trends emerging in the post-COVID-19 world is remote working with business predominantly moving online. The free movement of professionals who are no longer tied to a specific location has created a surge in talent migration. How is your country and the Dominica Citizenship by Investment Programme leveraging the opportunities here, acting to attract digital nomads and 'stay-cationers'?
Digital nomads and 'stay-cationers' are a growing voice when it comes to immigration. Dominica has much to gain from this trend, as it is the perfect location from which to work remotely while enjoying sunny skies and warm weather. Being able to live here year-round while working for a city firm used to be a dream, but it is now a reality thanks to work-from-home opportunities. The Citizenship by Investment Programme is one of the ways in which foreigners can gain the right to live in Dominica year-round.
Real estate investments are the one of the preferred vehicles for individual investors. Dominica introduced this option in 2014 and since then has become quite a popular investment option. There have been some big real estate development projects conducted under the Citizenship by Investment Programme. Could you tell us a bit about the success of these and what other types of opportunities exist today?
There are now eight approved projects under the real estate arm of the Dominica Citizenship by Investment Programme, all of which are tourism developments. Thanks to such investments in real estate, Dominica is becoming a destination for luxury tourism, with a number of major hotel brands having now settled in Dominica. Applicants also have the option of investing in luxury villas that are part of larger resorts, such as The Residences at Secret Bay, an award-winning development devised and constructed with the hard work of local citizens and residents.
In keeping with Dominica's sustainability initiative, approved projects under the programme must present a number of characteristics, including climate resilience, eco-friendliness, and direct and indirect job creation for Dominicans
For those investors who are keen to move to Dominica with family, what can you tell us about things that would be important to them, such as cost of living, schools and universities, healthcare, and transport links?
Dominica is an incredibly welcoming country, with a strong sense of community and of neighbours helping neighbours. It is the ideal place for someone to move to and build new friendships and relationships. Life here is also more affordable than in the bustling metropolises that our applicants come from: places like London, Beijing, and Moscow. Our healthcare system is robust, and, even during the first wave of the COVID-19 outbreak, hospitals and clinics coped well. With regards to schooling, we teach in English, and we offer free school education for children aged 5 to 16. Parents have a choice of more than 60 schools, some of which are private but a majority of which are public. Secondary education is excellent, thanks to institutions such as the Orion Academy and the Dominica Grammar School. We also have a number of colleges and higher education institutions, with a focus on medicine and marine biology
Private cars are the most comfortable mode of traveling across the various key areas of the island of Dominica. Action has been taken to improve roads and highways, particularly in the aftermath of Hurricane Maria, and there is concrete intent to further strengthen the public transportation network for local Dominicans and visitors. Dominica has a history of offering incentives for transport services in Roseau to run into the evenings and at night, connecting the capital city with the rural areas of Dominica.
What would be your final message of trust about Dominica today?
As a final remark, I want to convey to potential investors and their family members that second citizenship of Dominica brings with it a number of benefits. In a world turned upside down by COVID-19, Dominica offers its citizens access to a safe space surrounded by natural beauty, with a strong support system in the form of both welcoming locals and a robust health sector. Dominica also has an exceptional visa-free and visa-on-arrival offering should investors wish to travel for business or pleasure as the world reopens to international travel.